Crompton Robust (Transparent cover)
Another popular SOX bulkhead; the Robust was one of Crompton's 'famous' designs. It could either be used with SOX or fluorescent lamps and had the option of having a clear or opal bowl. This example features the former type, however I also have an opal-bowled example in the Collection; click here for details.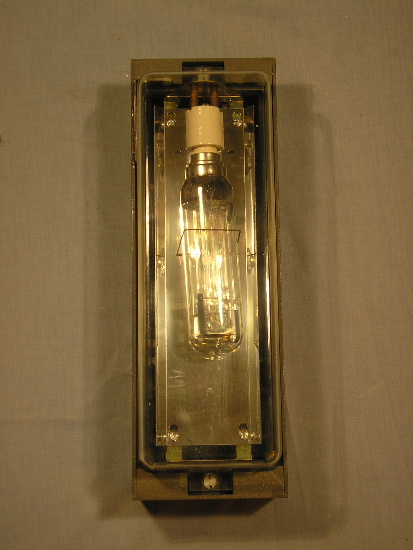 The Robust certainly looks like it lives up to its name - notice the two anti-vandal bolts which hold the cover in place.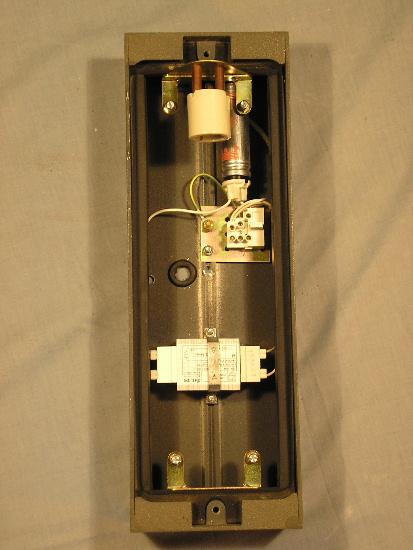 With the cover and reflector removed, the fitting's gear can be seen - this simply comprises a ballast and a capacitor.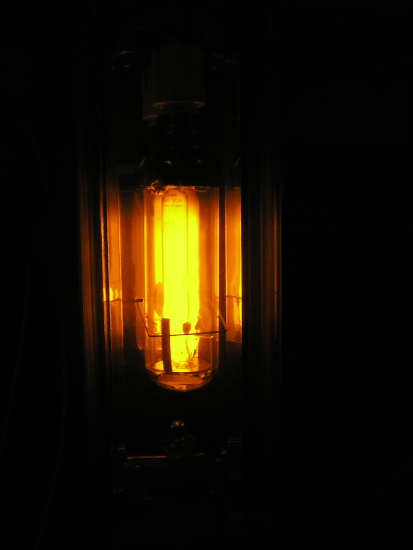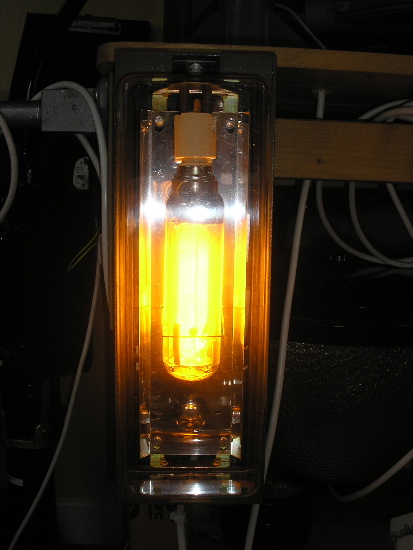 I powered the Robust up on Saturday, 21st July 2007 - the clear cover meant that the operation of the lamp could be seen perfectly.
Lamp warm-up video:
---
CLICK HERE TO MAKE A MONETARY DONATION
© 2002 - English Street Lights Online