ELECO GR501
Lantern acquired in May 2005.
Thanks to Stephen Rowe for letting me have this lantern. They were given to him by the staff at Commercial Lamps who had no need for them. GR501s are not particularly common in all parts of Derbyshire, but there are still a few about - although one was smashed when I saw it a while back, and has now been replaced with a Beta 2. The majority can be seen in the North of the county.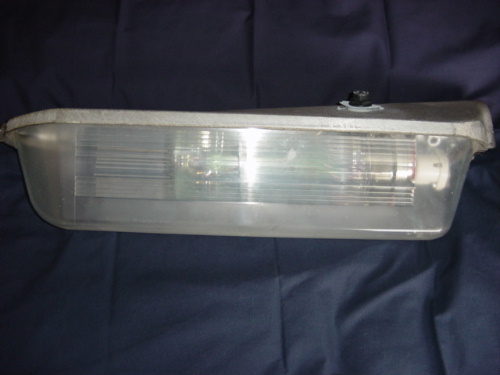 As received, the lantern is in a very good (and clean condition). The only modification since it was first installed is the addition of the P12H minicell. In the past, a NEMA socket looks to have been fitted, and may well have been installed whilst the lantern was still in the factory. The lantern is shown with a 35 W SOX lamp, but it could also hold a 55 W one with the spare space, as with the MI 8. The bowl is not going cloudy; it is actually meant to have a slight clouding to it.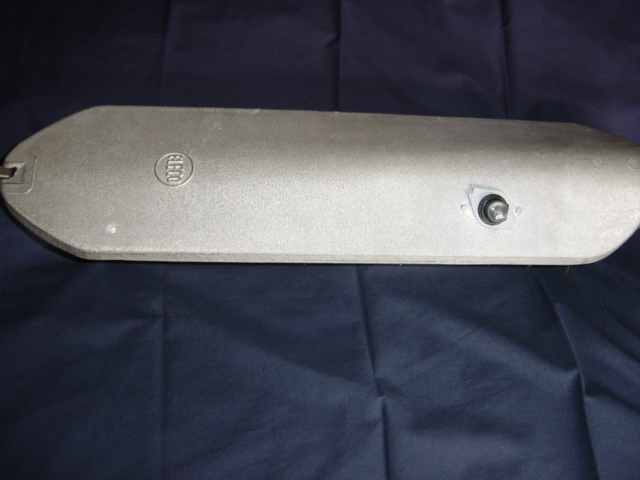 The canopy is also very clean and still shows the Eleco logo clearly.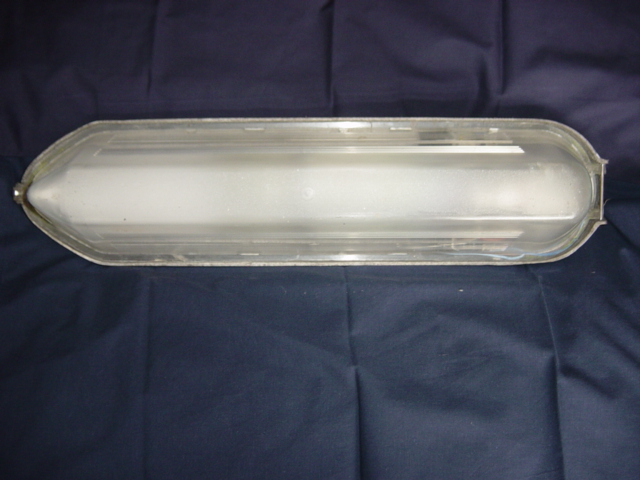 The bowl is similar in shape to the GR100's one, being sort-of from the same family. The clip holding it in place is tight to fasten back in place but a soaking in penetrating oil should sort it.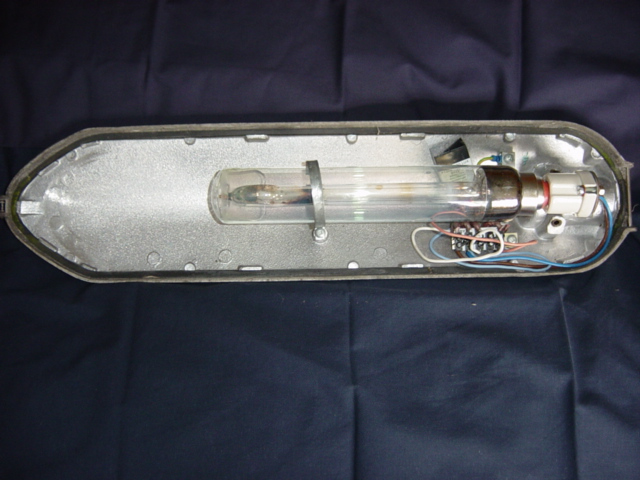 Looking at the wiring to the lampholder, the lantern has either not had much use, or has been extensively re-wired since first being installed as it shows no signs of discolouring.
---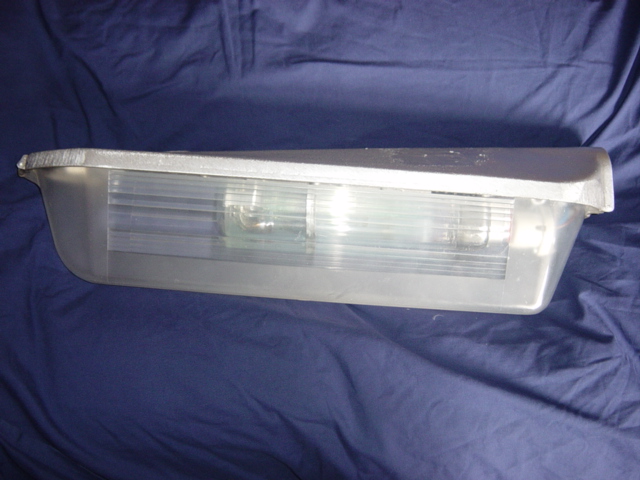 The little restoration of the lantern required took place on Tuesday, 19th July 2005. I started by cleaning the canopy and bowl to remove any loose dirt.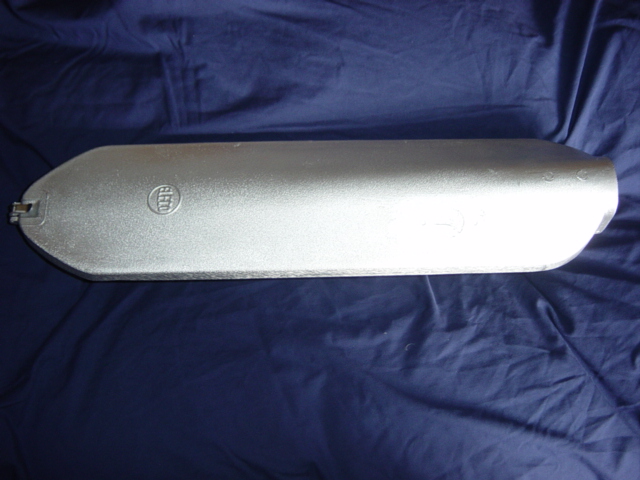 I then filled the hole in the canopy where the minicell had been. Once the filler had dried, the outside of the canopy was resprayed, in order that the new section blended in with the rest of the metal.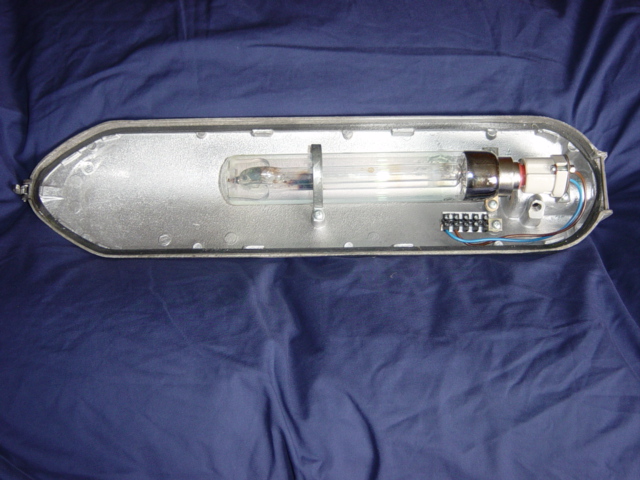 The inside of the canopy was left unpainted, except where the filled section (behind the lamp in the above photograph) could be seen.
---
The lantern was fitted to an AC Ford AC872 wall bracket on Monday, 29th August 2005, and was then powered up using the backboard from Arthur Hind Close.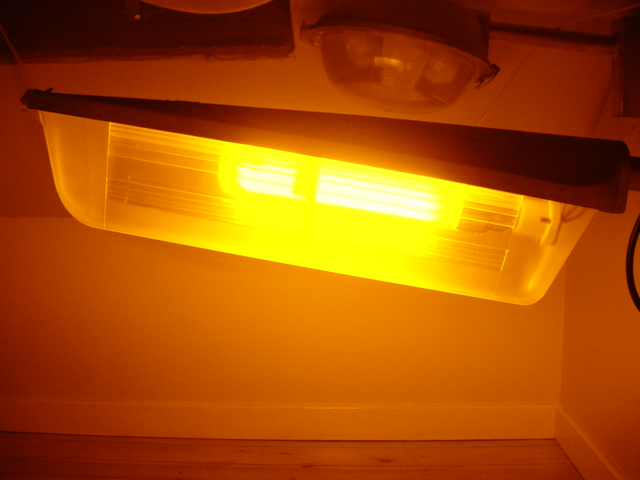 Lantern warm-up video:
---
CLICK HERE TO MAKE A MONETARY DONATION
© 2002 - English Street Lights Online