Thorn Beta 5
Lantern acquired in May 2005.
Thanks to Stephen Rowe for this lantern. By the mid-late 1980s, the original Amber Minor-based Beta 5 was around twenty years old, and was due a facelift; not least, because GEC and Philips had launched their own rival products by then - the Z9580 series and MI 50, respectively, which carried a fresher, more streamlined appearance. Thorn, (understandably) keen to offer a competitive product themselves, redesigned the Beta 5 accordingly, and continued to make additional refinements to the design into the 1990s and beyond.
The new Beta 5 saw a shallower canopy employed (made possible by the reduction in size of control gear components), as well as the option to use a shallower bowl as an alternative to the traditional deeper bowl that had existed on older versions. This particular example was supplied with the deeper bowl, however, providing a clear transition between the 1983 and 2000 versions. A 1980s' Fisher-Karpark SS4 photocell is employed.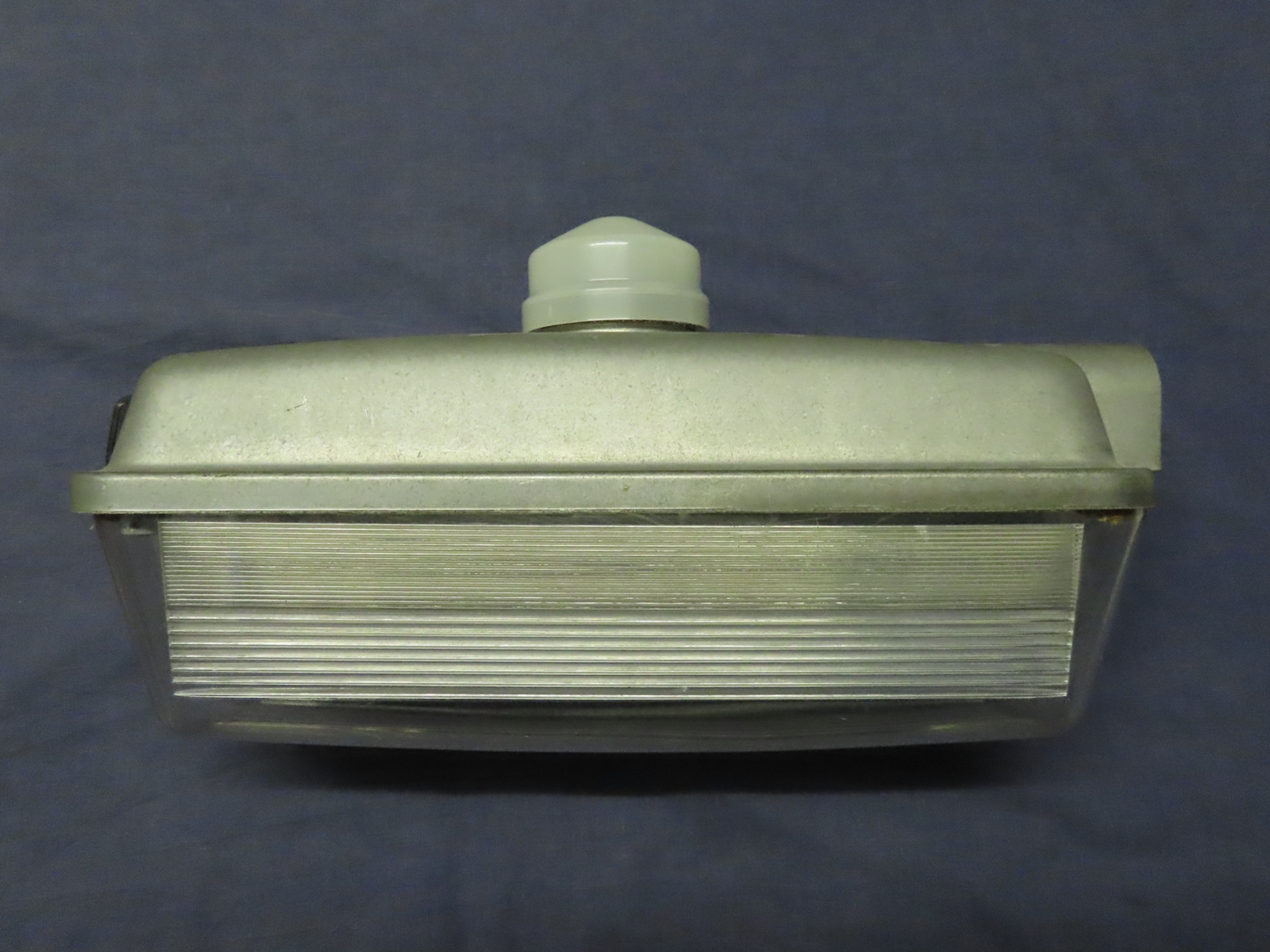 The spigot entry takes up only a small portion of the canopy on this lantern. Both older and later versions saw the spigot entry continuing up to the NEMA socket.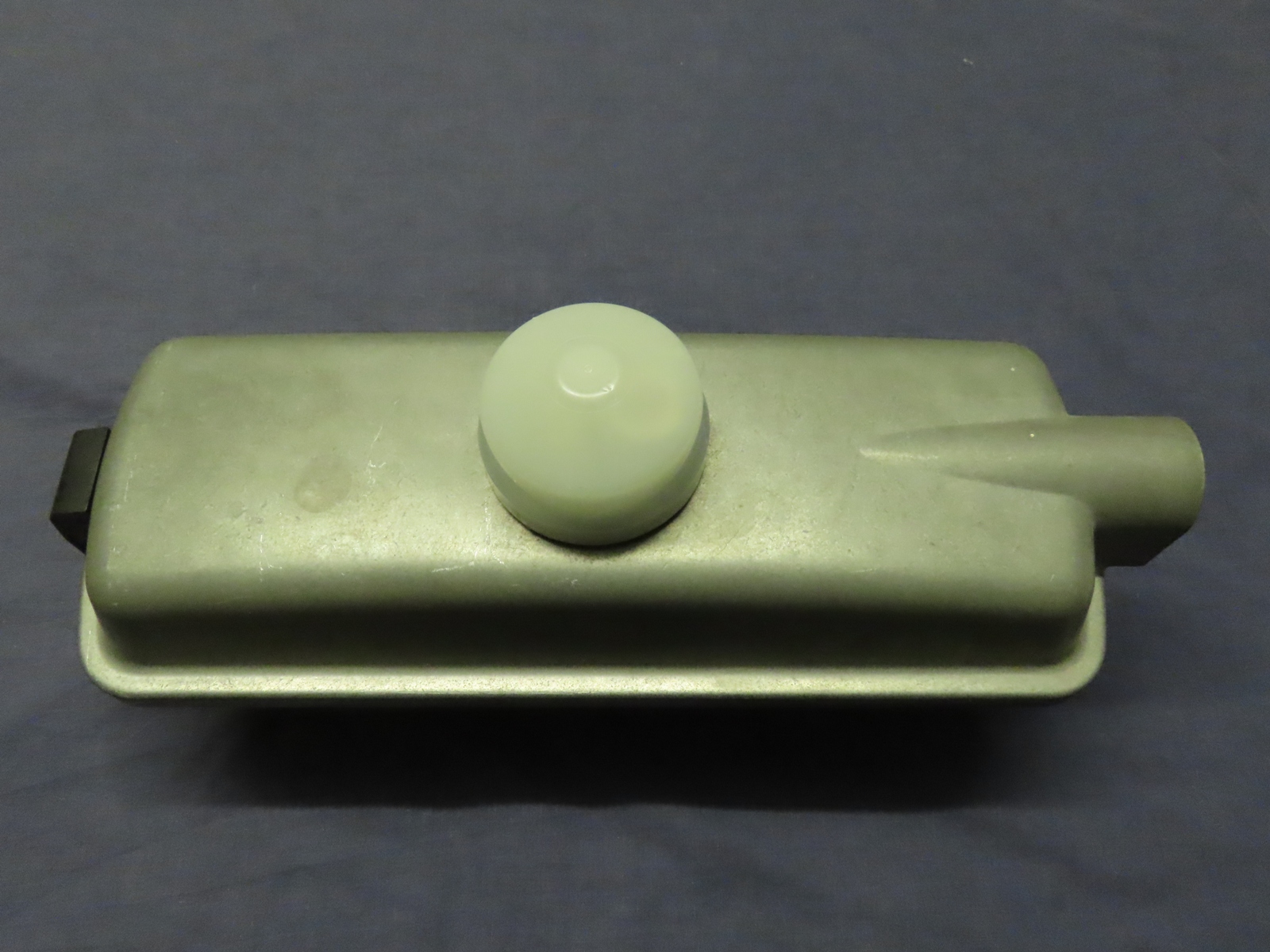 The NEMA socket was manufactured during week seven of 1989, which was the 13th - 19th February.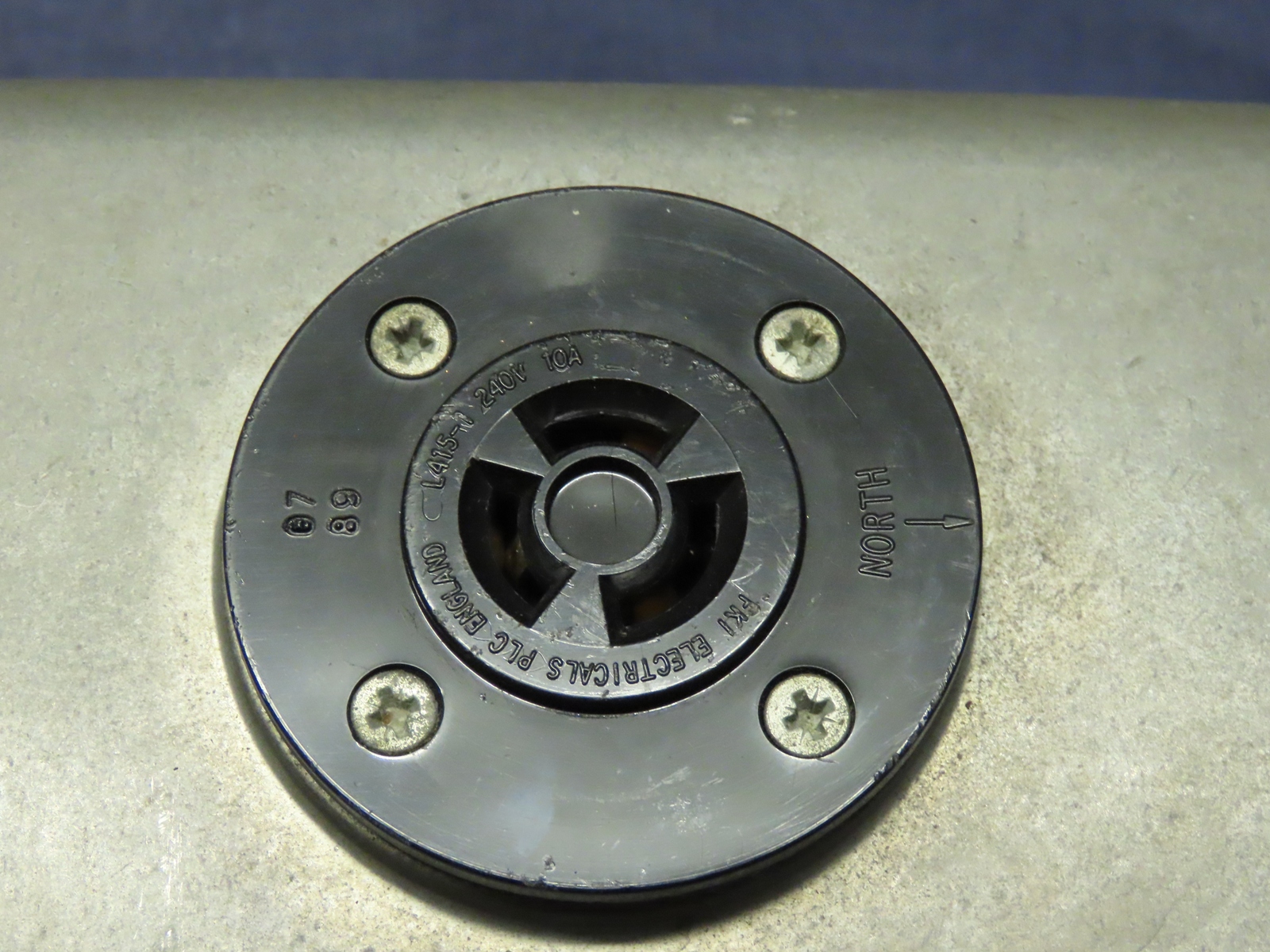 From beneath, the deep bowl makes the lantern appear relatively similar to previous incarnations.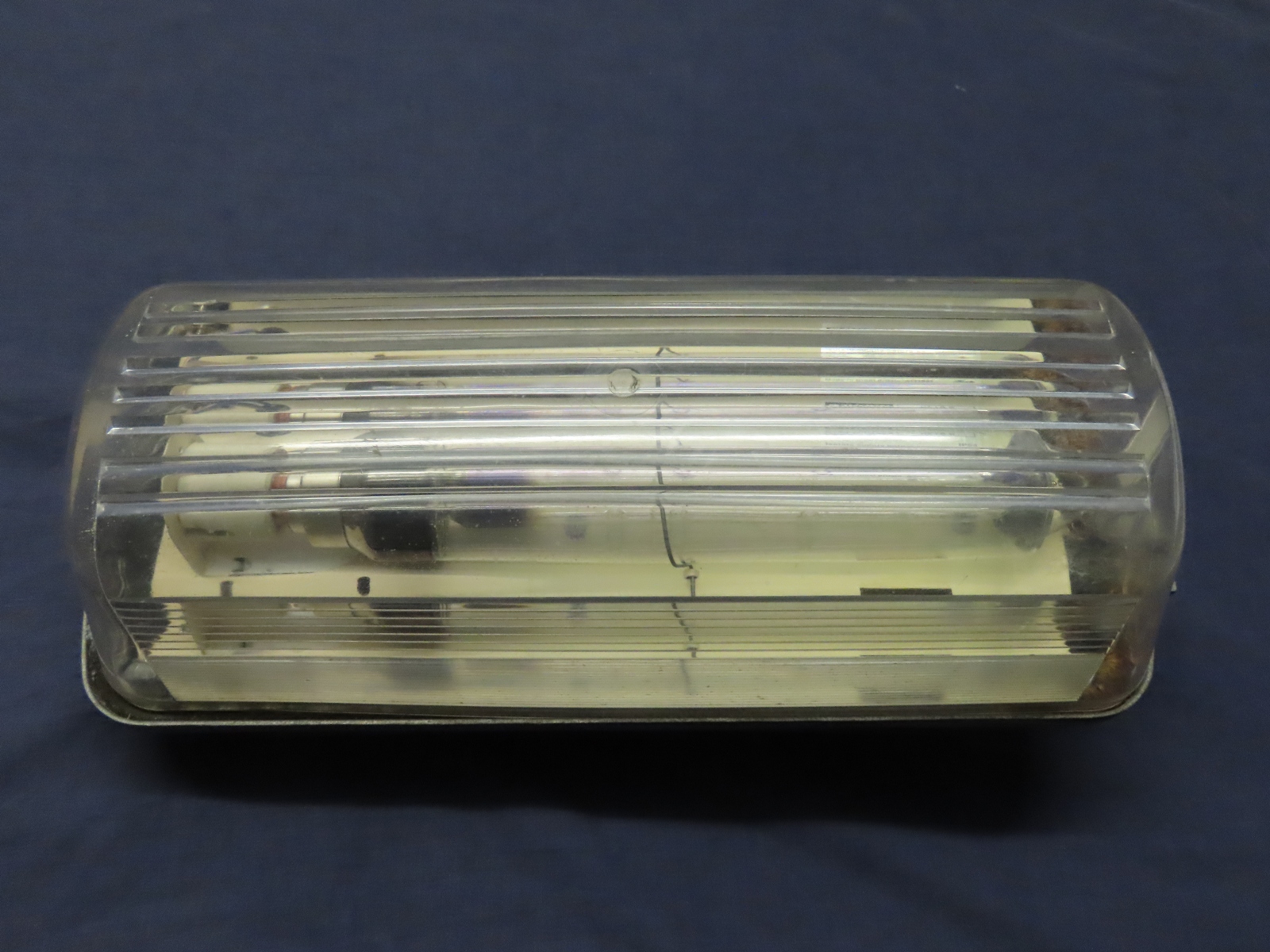 Removing the bowl reveals that the reflector / gear tray now runs the full length of the inside of the lantern, and is also wider. The spring-like lamp support of older lanterns has been replaced with a simpler solution composed of a piece of wire that is bent to shape. Some type of plant life has formed towards the rear of the lantern, suggesting that the rear of the lantern retained water during its outdoor life.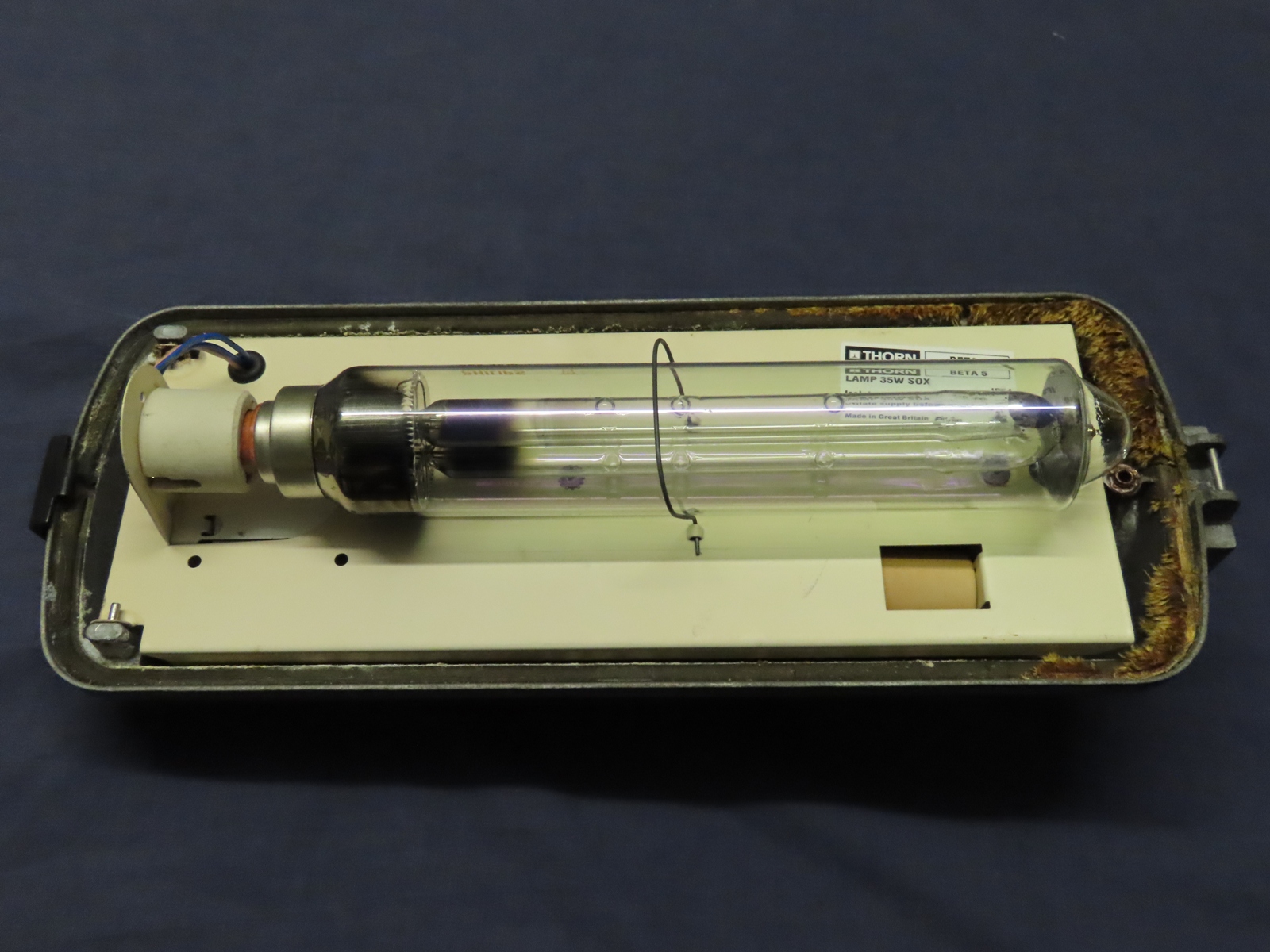 The lantern still has two grub screws to attach it to a bracket spigot. Helpfully, there is a hole drilled in the reflector that allows access to both grub screws without it needing to be lowered.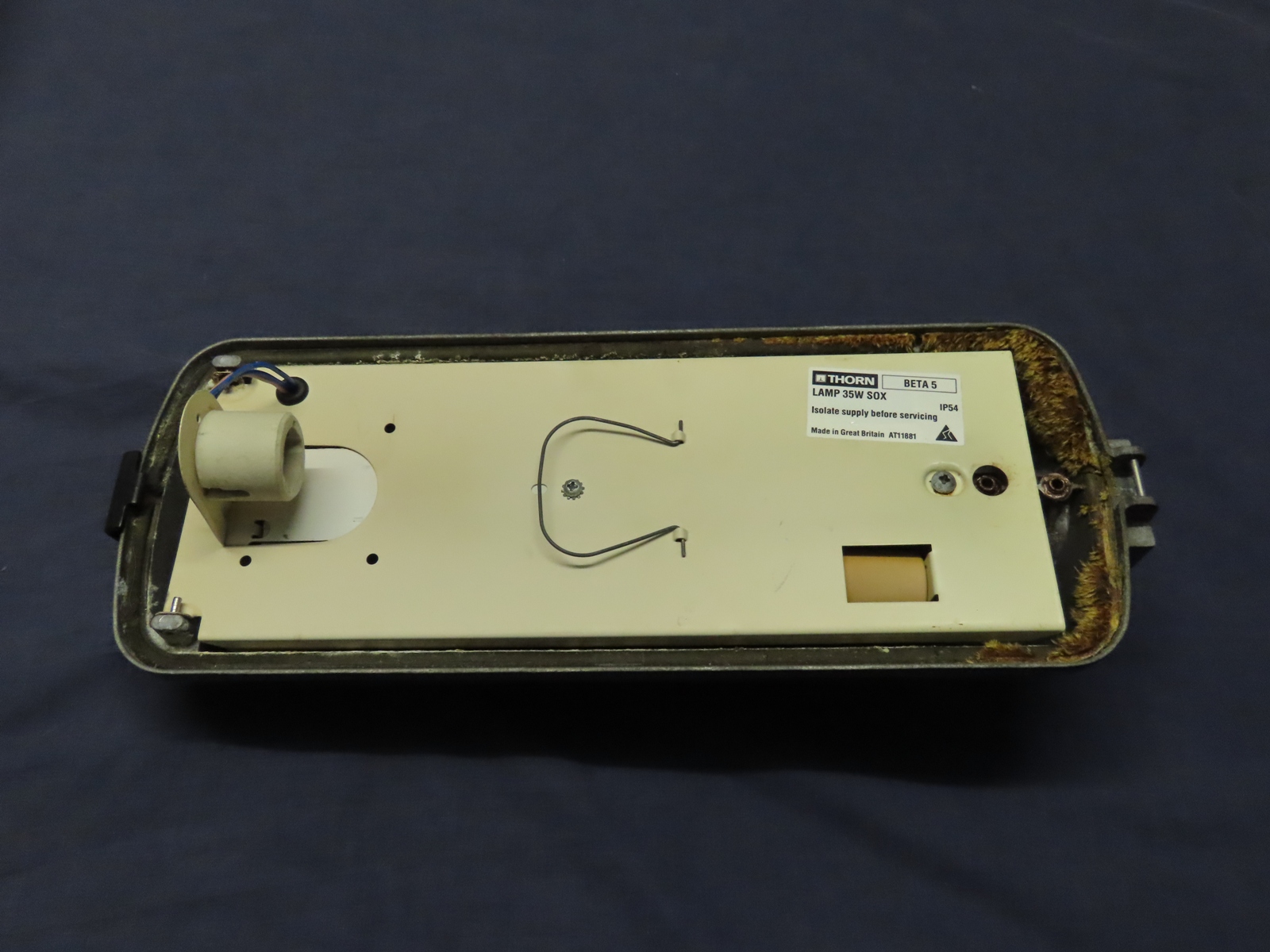 Internally, the cable clamp is now immediately in front of the entry hole, and the connector block is in-line with it. Unusually for a Beta 5, corrosion is visible in the aluminium, which provides further evidence that the lantern was damp internally for an extended period.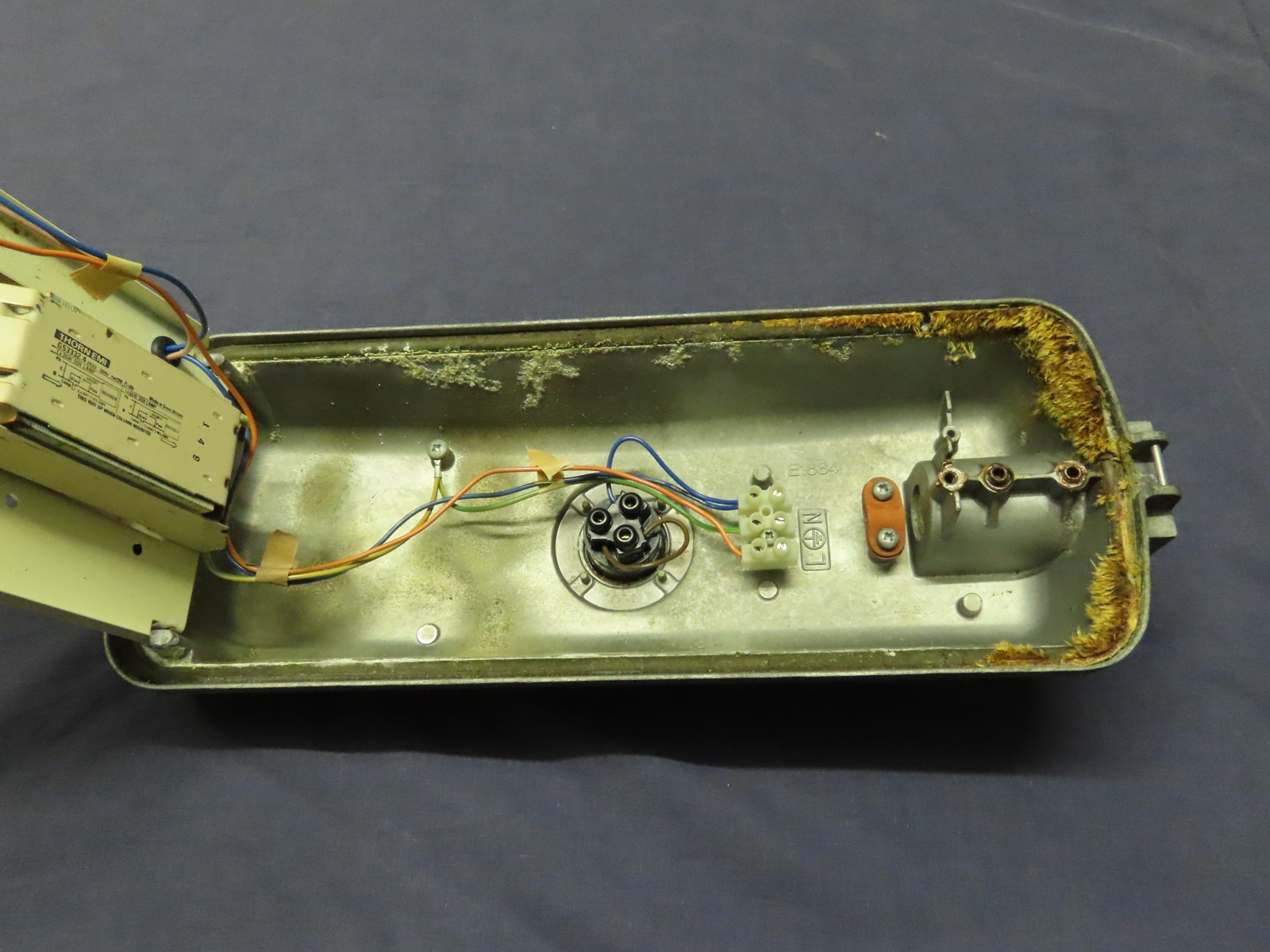 With the gear tray being larger, the components are more spread out. The capacitor, located bottom-left in this view, carries the same date code as was seen on the NEMA socket.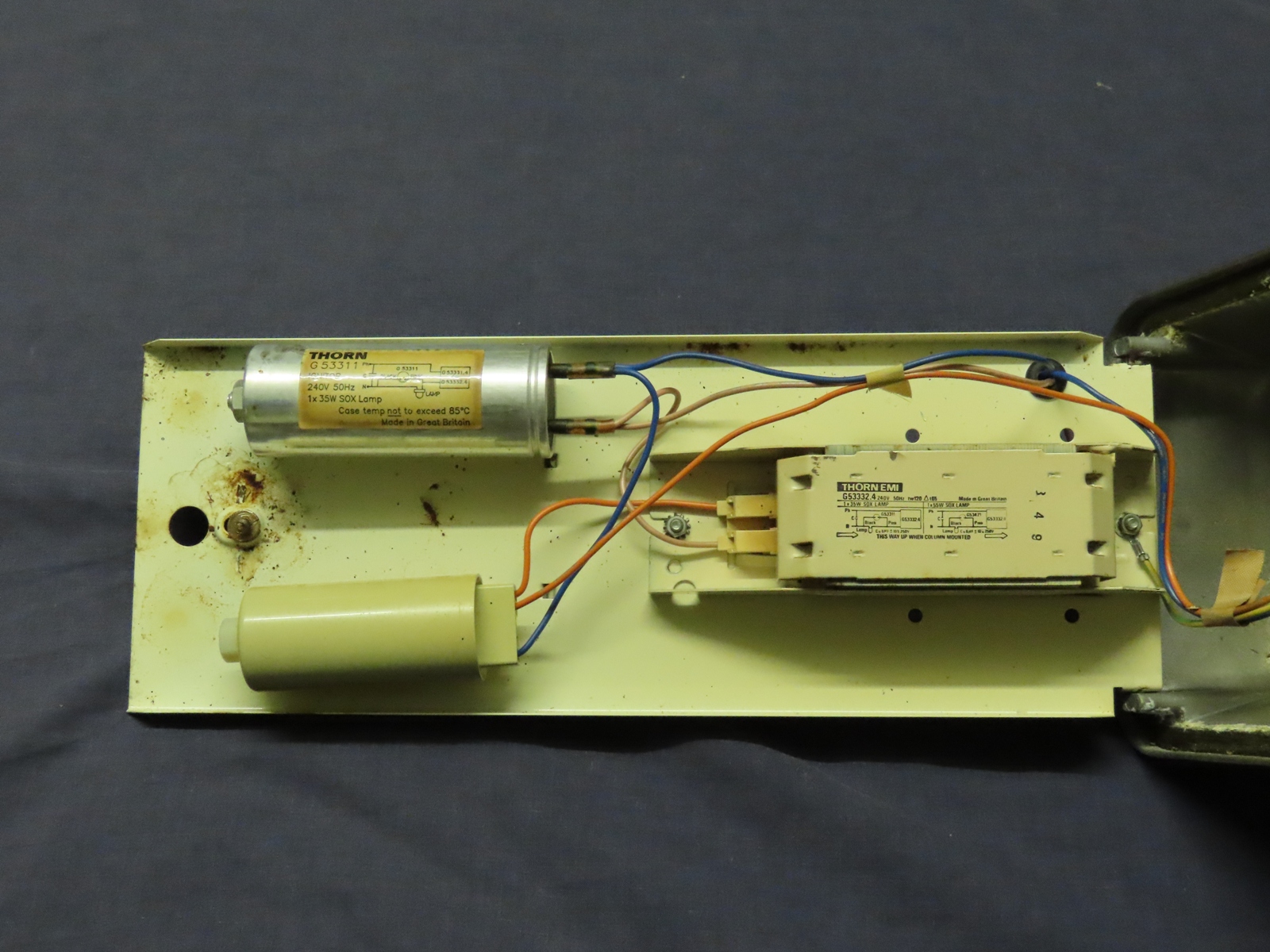 A foam grommet exists at the end of the spigot entry as a way of improving the lantern's overall sealing capabilities - it now boasts an IP54 rating; a vast improvement from the IP23 rating of earlier versions.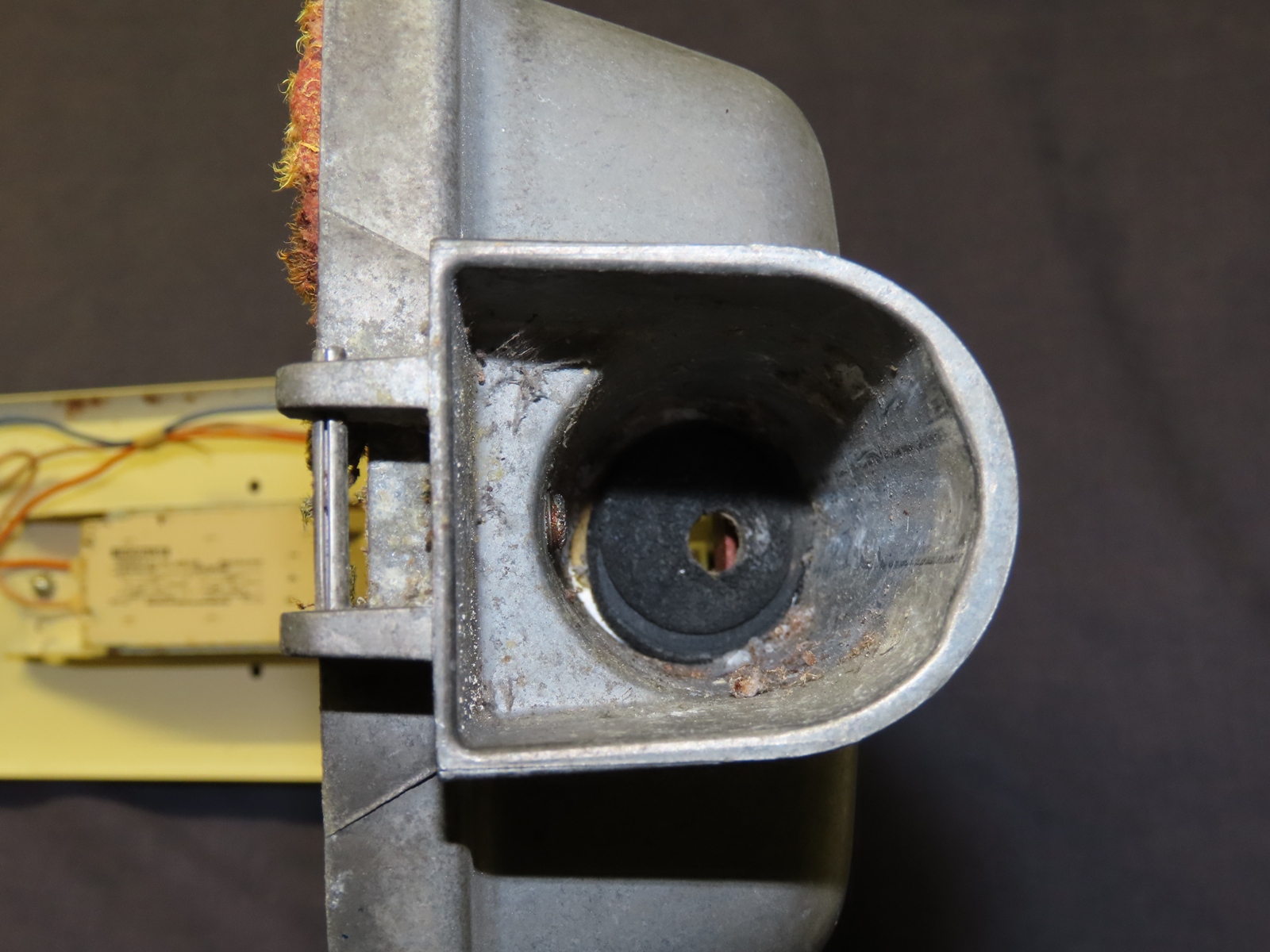 The lantern was fitted to a wall bracket on Sunday, 27th May 2018.
The lantern was then powered up.
Testing with my energy monitoring device revealed the following results:
| | | | | | | | | |
| --- | --- | --- | --- | --- | --- | --- | --- | --- |
| Test Voltage (V) | Current being drawn at full power (A) | Measured wattage (W) | Apparent Power (VA) | Frequency (Hz) | Power Factor | True Power (W) | Difference to rated wattage | Percentage Difference |
| 244.5 | 0.37 | 59 | 90 | 50 | 0.65 | 58.80 | 23.80 | 68% |
Lamp warm-up video:
ELECO GR 501 | Thorn EMI Alpha 3
---
CLICK HERE TO MAKE A MONETARY DONATION
© 2002 - English Street Lights Online