Thorn Gamma 6
Lantern acquired in July 2007.
This lantern is believed to have been used at the mobile home site near Alvaston Park but was replaced following problems with vandalism. Mercury Gamma 6s are rare here - the only examples being found in some car parks and Housing Association walkways. The use of a Q7 part-night cell is also rare - but I suppose the light would not be required to operate all night at the mobile home park and so this is acceptable.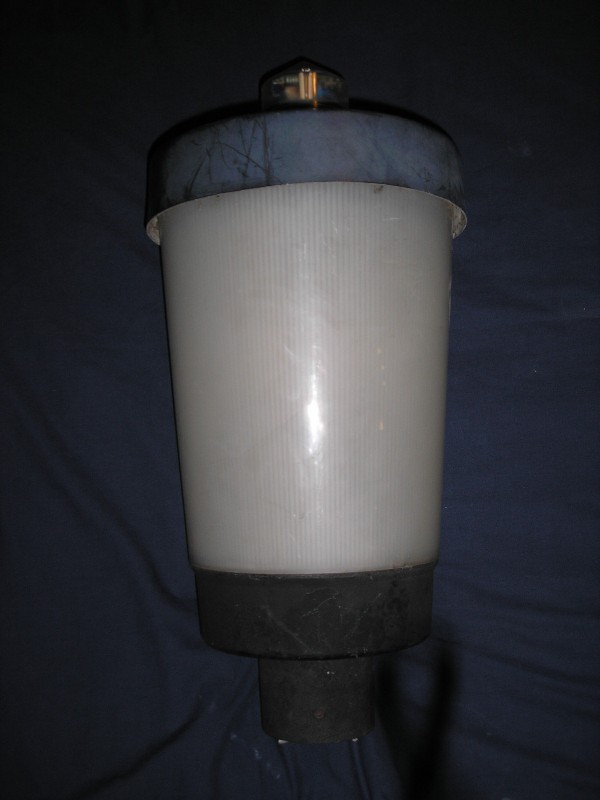 As with the SOX Gamma 6, this lantern has a deep canopy. As can be seen, the paint on the canopy has faded over the years.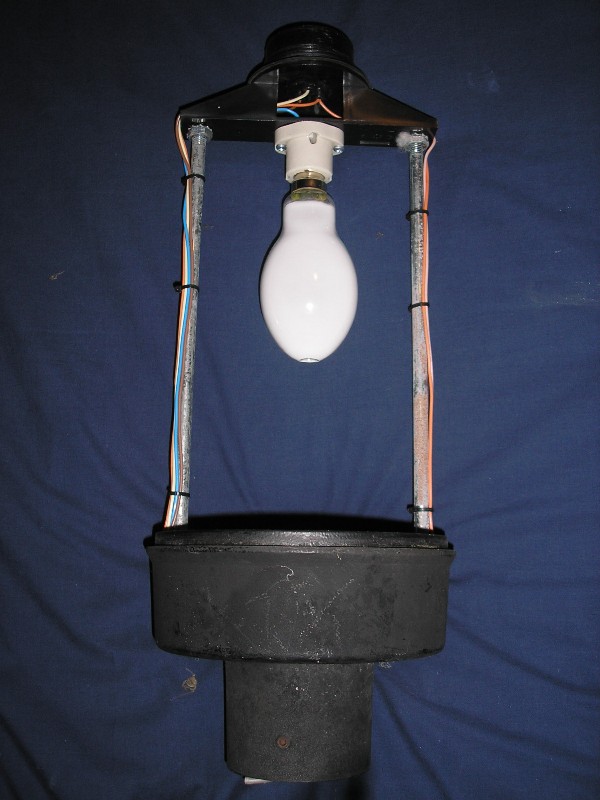 A 3BC lampholder is employed here - later models used an ES holder.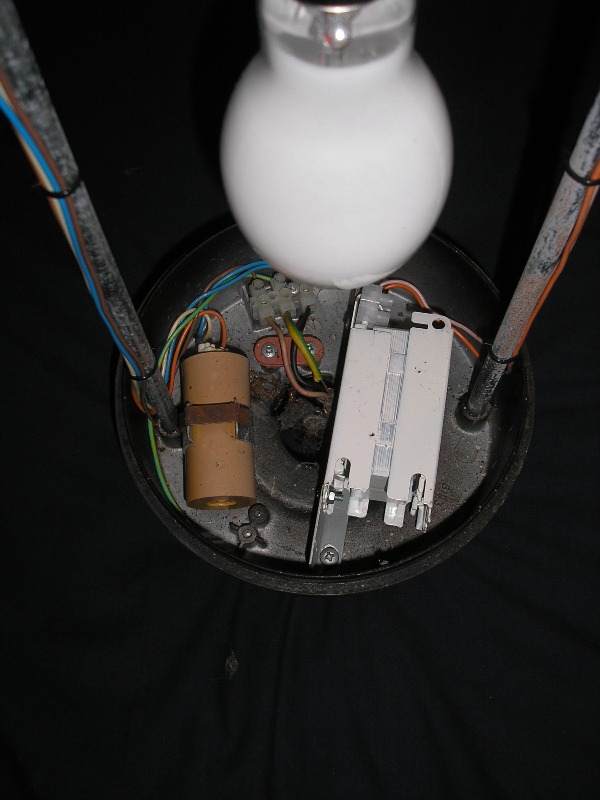 The capacitor is very yellowed from being exposed to the UV rays of the lamp for many years, whilst the ballast looks new.
GEC Z9532 | Relite Hyperion 'C'
---
CLICK HERE TO MAKE A MONETARY DONATION
© 2002 - English Street Lights Online