Local Thorn Alpha 8s
The original Atlas badged, twin-lamp Alpha 8 was used in Derby along with the Alpha 3 in the 1960s. However no examples remain on public roads. The same cannot be said for the later Thorn Alpha 8 as many examples can still be spotted in this area. The oldest date from the late 1970s/early 1980s; the newest date from the mid-late 1990s. All Thorn examples are geared for 150 W-250 W SON lamps except for two, which run mercury lamps instead (due to their proximity to a Zebra Crossing).
This aluminium-bodied Alpha 8 is at the opening to the Derwent Street underpass. It is group-switched along with several other lanterns from an unknown control point. This lantern is likely to use a 150 W lamp.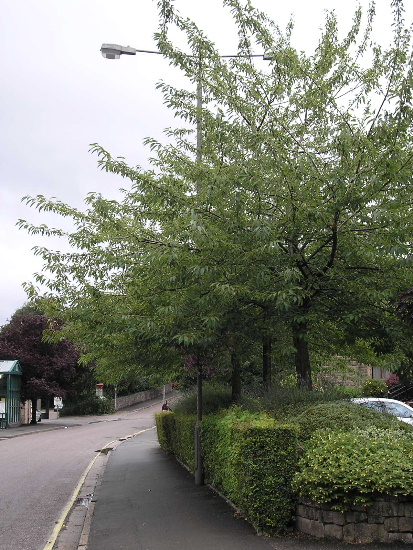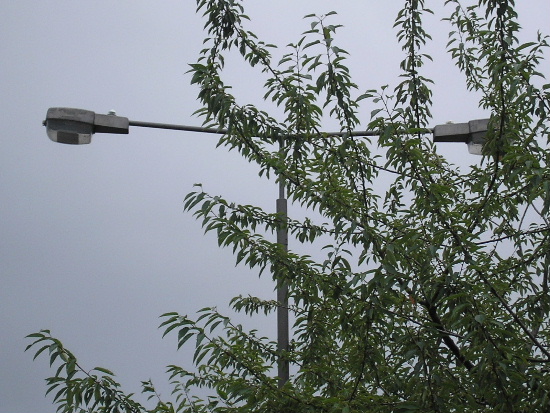 This double Alpha 8 installation is to be found in Matlock - although one lantern appears to be somewhat camera-shy!
Just up from the first Alpha 8 on this page is this example with a painted canopy. An Atlas Alpha 8 would originally have been fitted here - notice how the bracket reduces in diameter prematurely. This example is likely to use a 250 W lamp.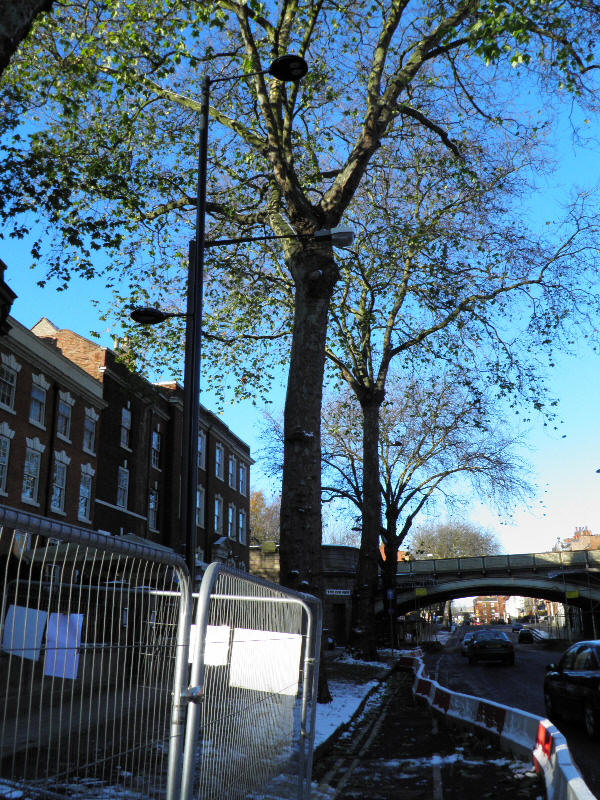 Time was nearly up for this Thorn Alpha 8 on Friar Gate towards the end of 2010, as new columns supporting Urbis Cabrios had been installed in preparation for the completion of Derby's Inner Ring Road.
This later GRP-canopied and flat-glass version was a replacement for an Alpha 3 at some point.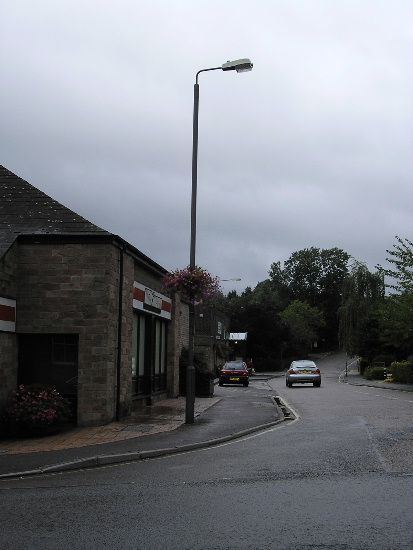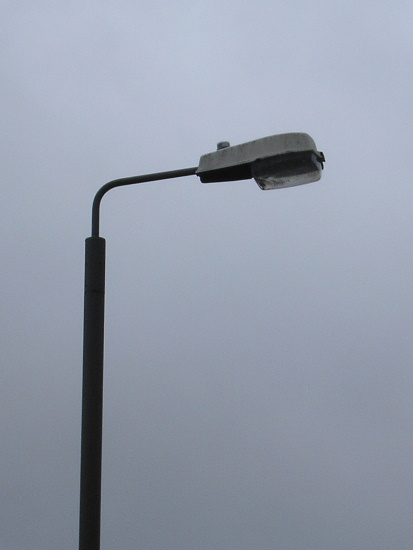 Across the road from the double version above is this GRP Alpha 8 - this time, a bowl is used.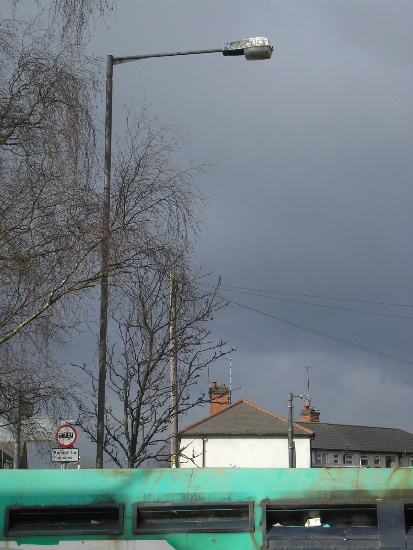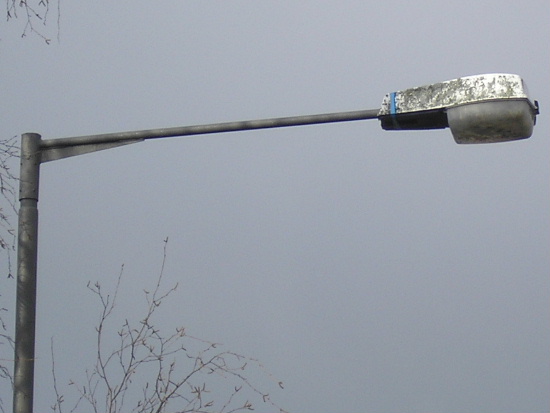 A very weather-beaten Alpha 8 stands over some recycling bins in a car park in Hatton.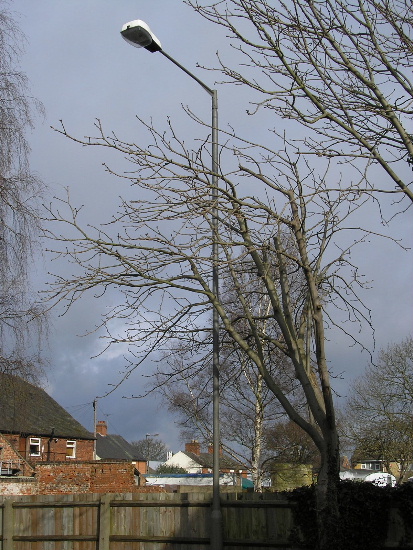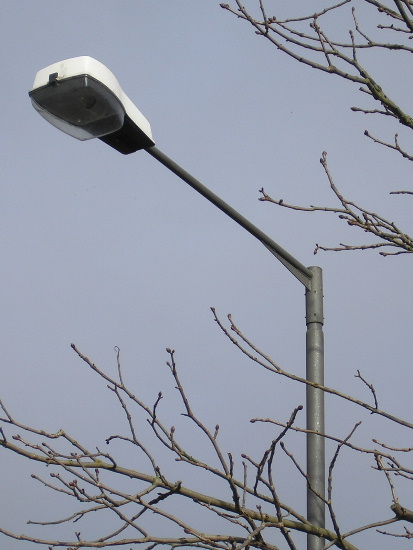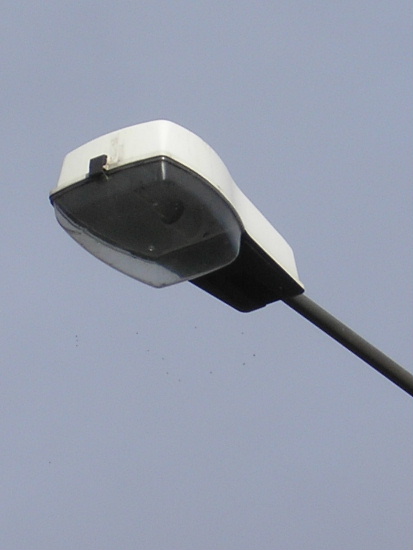 Another Alpha 8 in the same car park is in much better condition.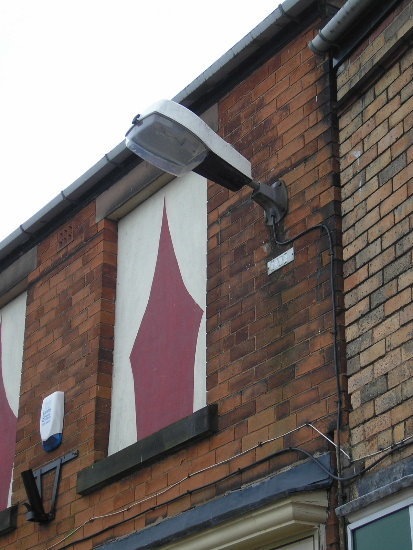 This wall-mounted example is in Bolsover.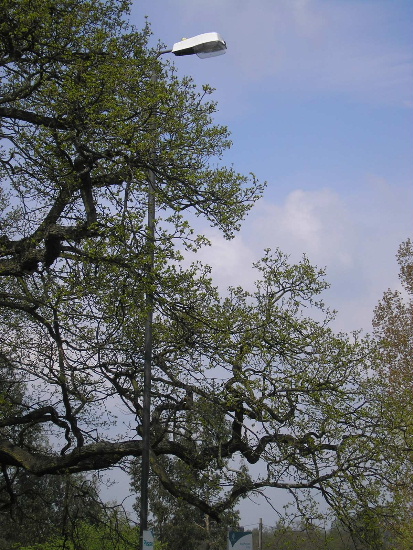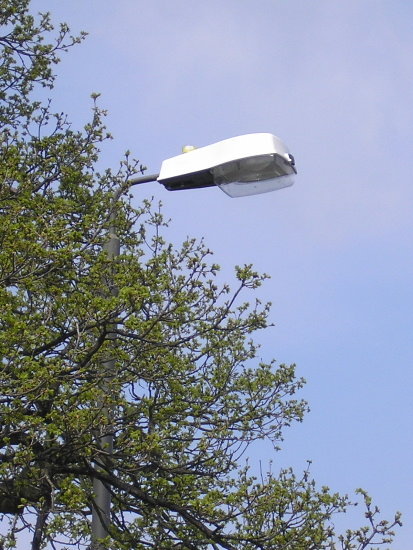 This Alpha 8 in Markeaton Park was used to replace an WRTL Arc lantern running a 100 W SON-T lamp. Unusually, the Alpha 8 runs a (Philips at the time of writing) 250 W MBF lamp. This option was chosen as the Park Department had preferred the night time appearance of the 125 W MBF Beta 79, which had been installed here (albeit on a shorter column) prior to the Arc being installed. A part-night 'Night Star' photocell is employed here.
---
BACK TO LOCAL SIDE-ENTRY LANTERNS PAGE
CLICK HERE TO MAKE A MONETARY DONATION
© 2002 - English Street Lights Online