Local Philips 'Trafficvision' SGS 305/6 405/6s.
The Trafficvision first appeared here in the mid 1990s on the A38 but it wasn't until the early 2000s that it appeared under council ownership. Both side and post-top entry versions can be seen at a variety of mounting heights.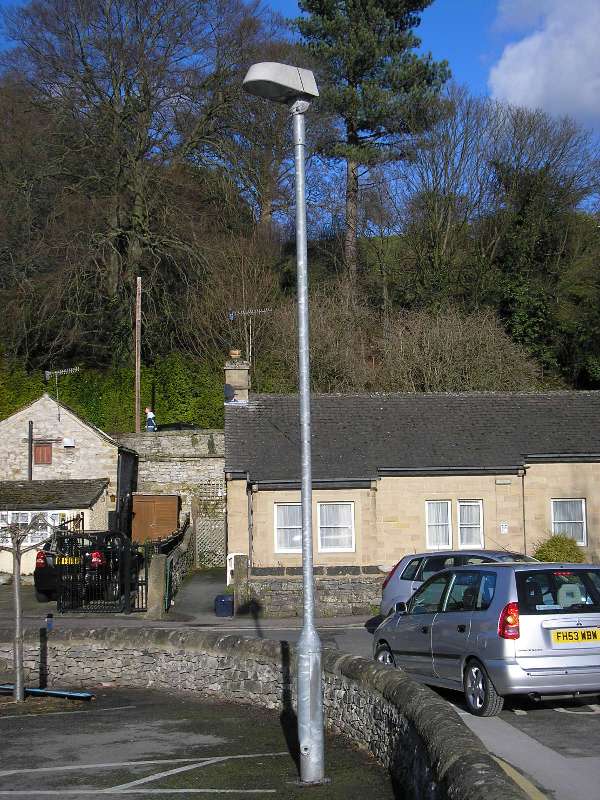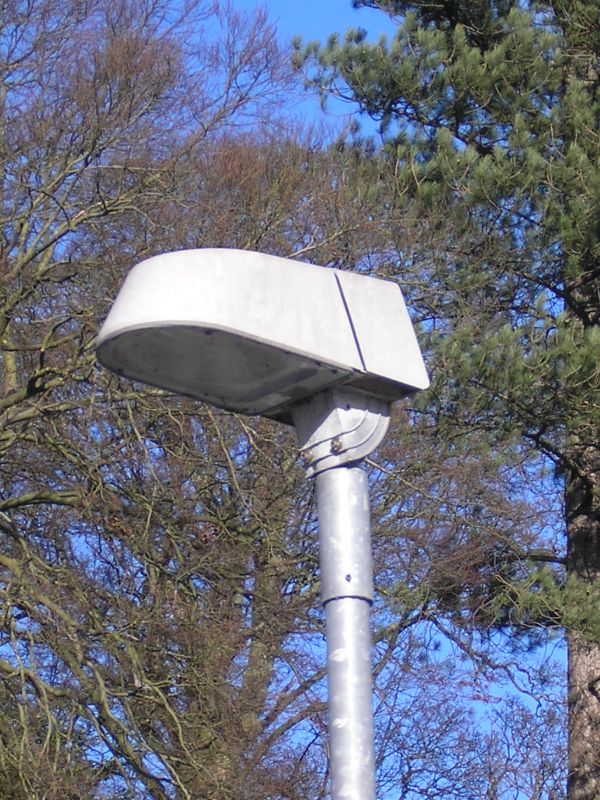 The small Trafficvision is used in several car parks in the Derbyshire Dales area - this example is in Bakewell and is fitted to an Abacus raise-and-lower column.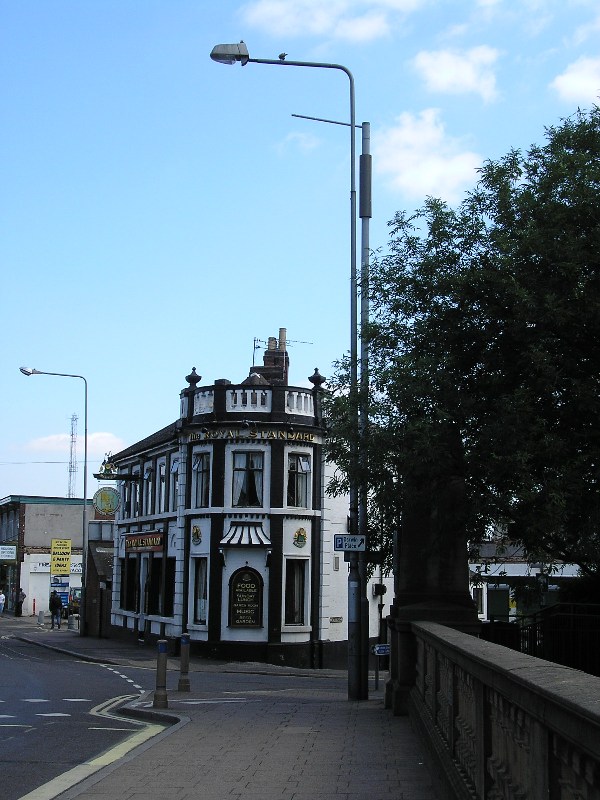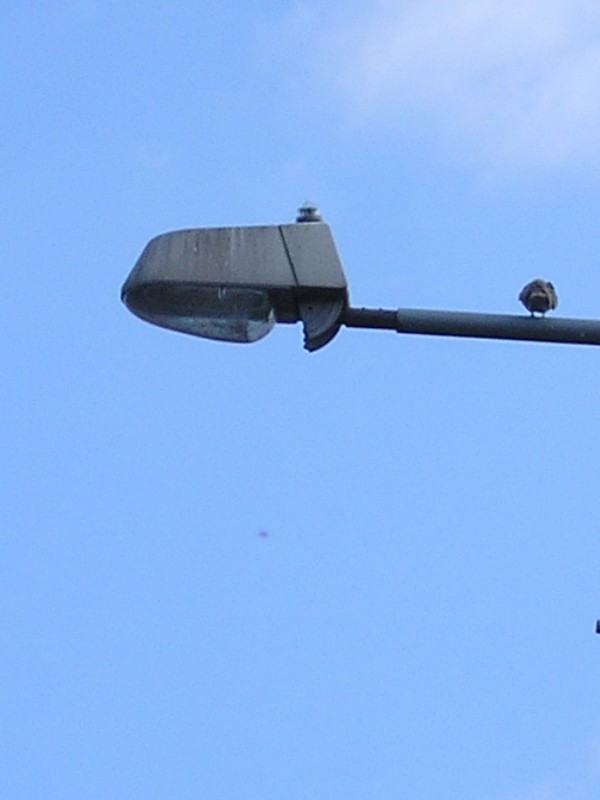 This grubby Trafficvision is mounted on a column which originally supported an Atlas Alpha 8; followed by an Alpha 3 in later years (exactly the same setup as the surviving one in the background). The pigeon is, as far as I know, an optional extra! Positioned alongside this column is a mobile phone mast - the fact that it is fitted with a bracket suggests that a lantern may be fitted at some point which will mean that the Trafficvision's column will be removed.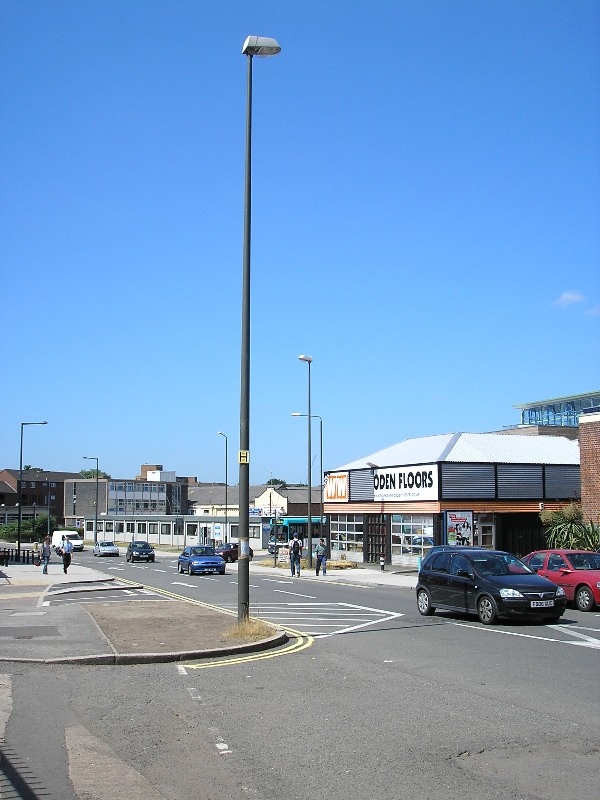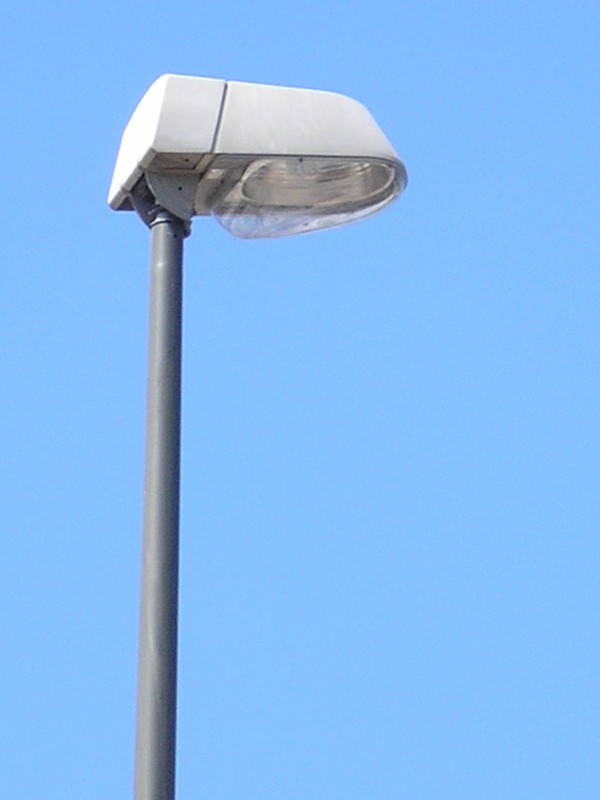 This post-top Trafficvision is fitted to a tapering column on Cathedral Road in Derby's City Centre. An Alpha 3 with a melted bowl stood here for many years but the entire column was replaced when the road was altered in about 2003.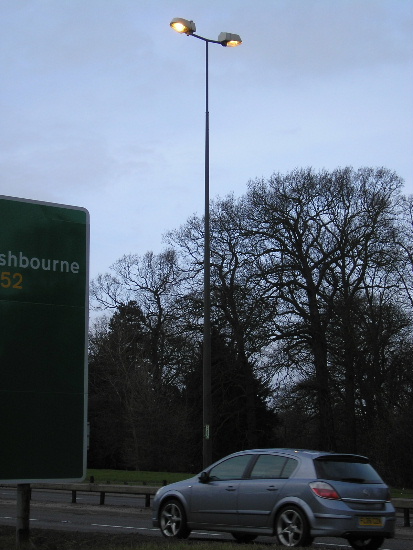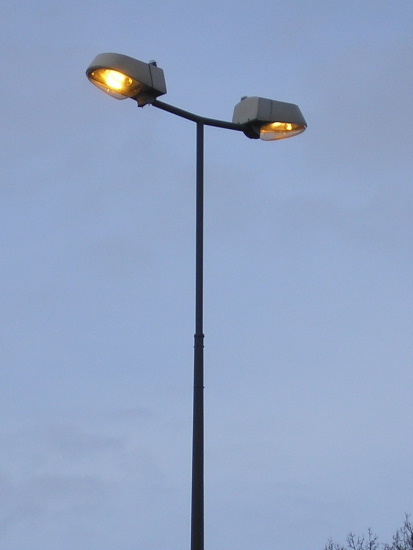 These two Trafficvisions on the A38 at Markeaton Roundabout were installed in 2004 (replacing two MA 60s) when an extra lane was added to each carriageway. Within a few months of being installed, they both went dayburning and have remained like this ever since!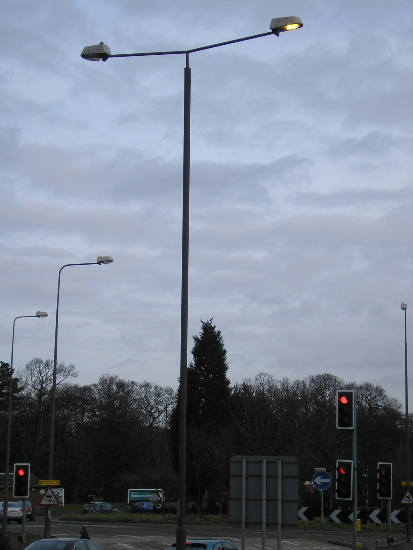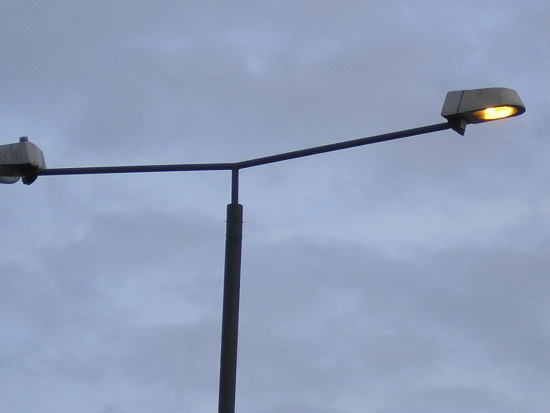 These Trafficvisions are also on the A38 at Markeaton. Another dayburning example is pictured on the right - this is a flat-glass version. It is newer than the one on the left (which would have been installed in the early-mid 1990s) which is probably why there is a difference in bowl type.
---
BACK TO LOCAL SIDE-ENTRY LANTERNS PAGE
CLICK HERE TO MAKE A MONETARY DONATION
© 2002 - English Street Lights Online