Philips MSB 18
Thanks to John Mitchell for supplying this bulkhead.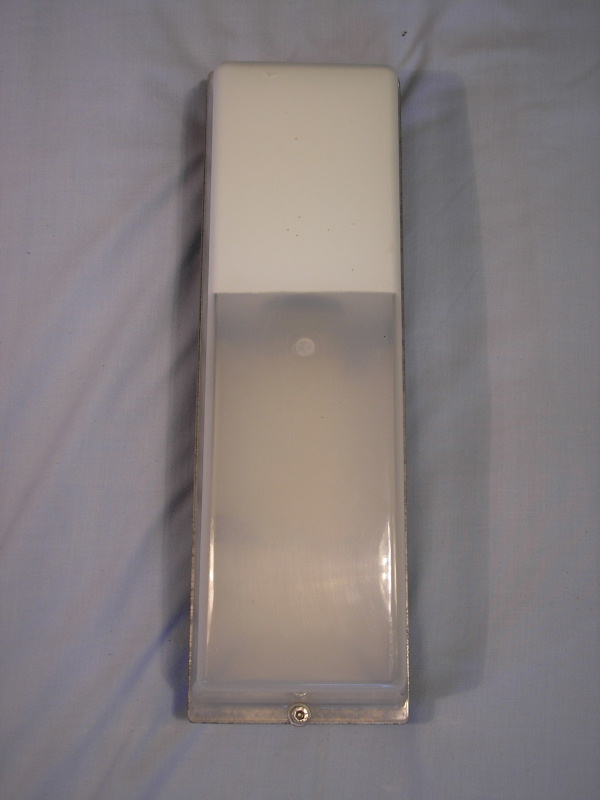 The bulkhead is seemingly quite an uncommon design; this is the only example I have ever seen. The section of the front cover that is away from the lamp is masked out in white paint - this hides the gear from view.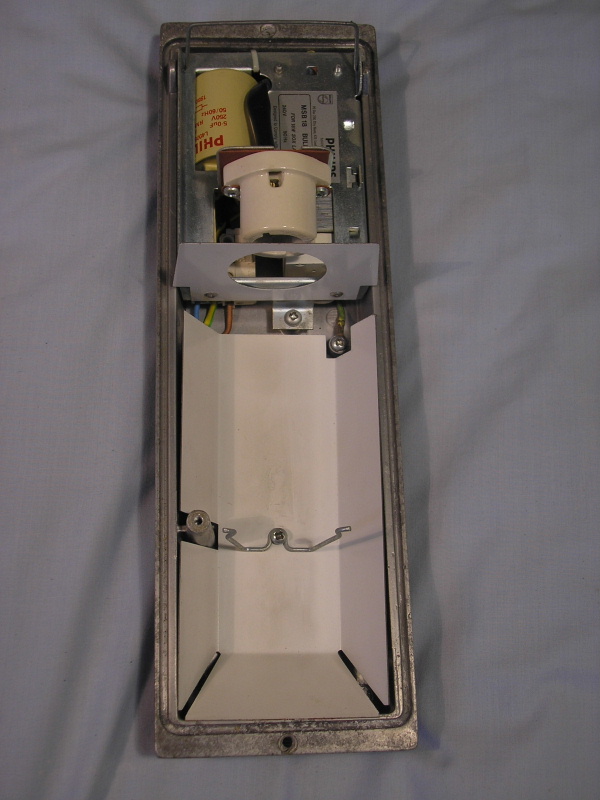 Removing the cover reveals the internal construction of the bulkhead. In order to remove the reflector, the screw that also holds the lamp support in place must be removed.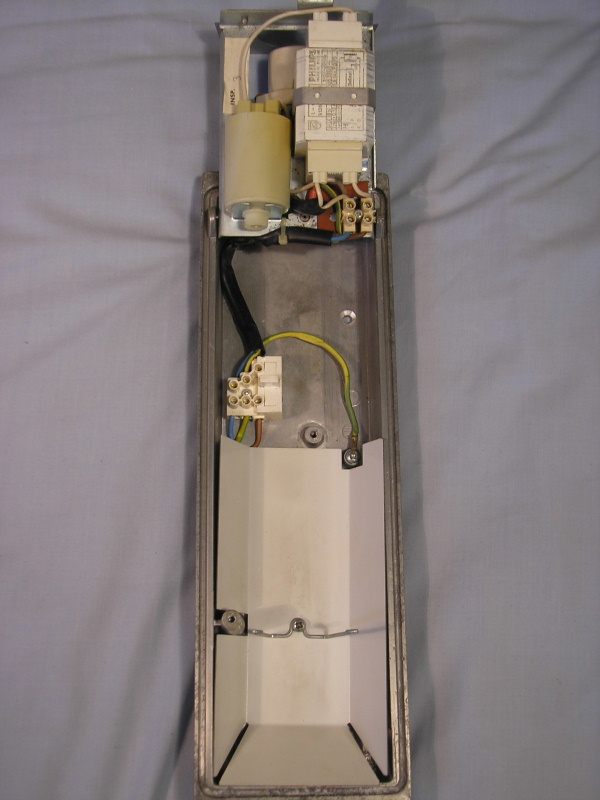 The gear is located on a hinged gear tray, which is normally held in place by another retaining screw.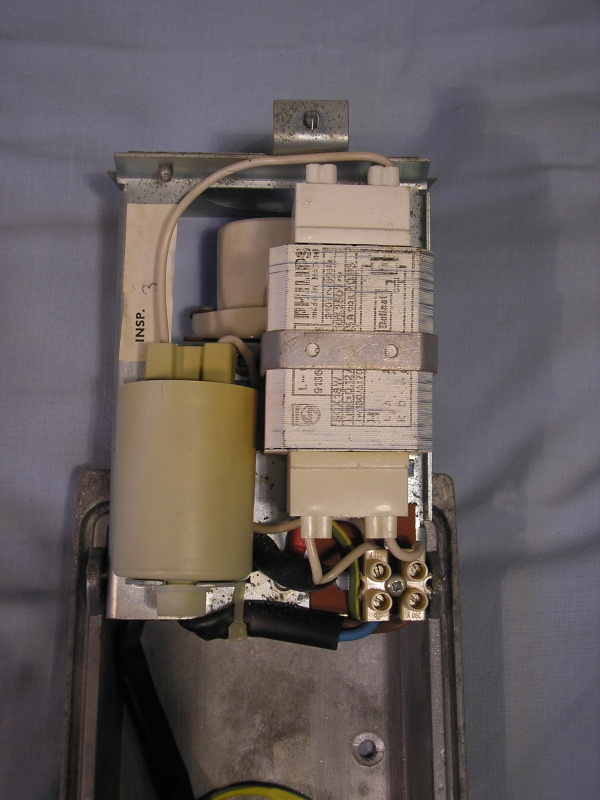 The components are packed tightly into the narrow bulkhead body.
The bulkhead required no refurbishment work; this allowed it to be added to the display immediately after the above pictures were taken. With a lamp and supply cable fitted, the bulkhead was then powered up.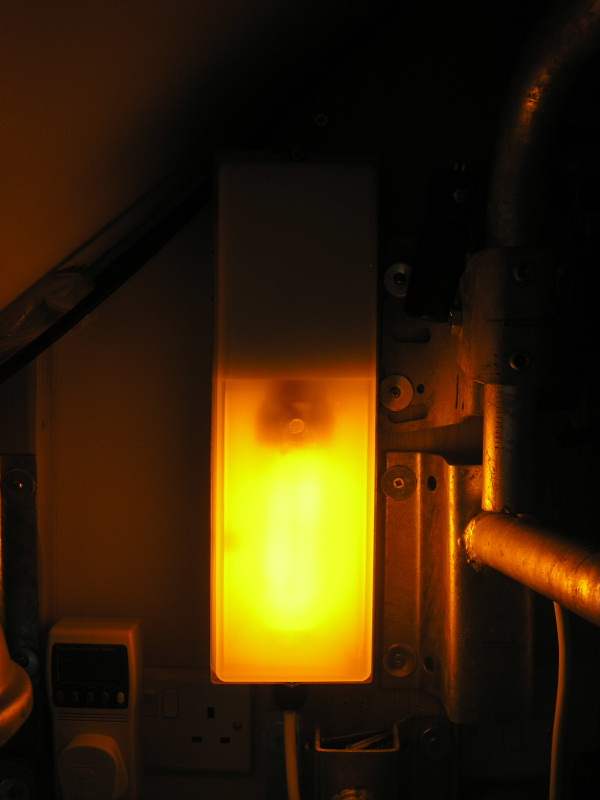 Notice that the painted-out section of the cover is completely opaque - this creates the illusion that the bulkhead is significantly shorter than it really is when operating.
Lamp warm-up video:
Testing the fitting with my energy monitoring device revealed the following results:
| | | | | | | | | |
| --- | --- | --- | --- | --- | --- | --- | --- | --- |
| Test Voltage (V) | Current being drawn at full power (A) | Measured wattage (W) | Apparent Power (VA) | Frequency (Hz) | Power Factor | True Power (W) | Difference (W) | Percentage Difference |
| 241.1 | 0.12 | 25 | 29 | 49.9 | 0.87 | 25.17 | 7.17 | 40 |
---
CLICK HERE TO MAKE A MONETARY DONATION
© 2002 - English Street Lights Online