Philips XGC 001
Thanks to John Mitchell for supplying this new and unused bulkhead. As mentioned on the page for the 1985 XGC 001 already in the collection, several of these bulkheads were fitted to a building at my former school, and were usually seen dayburning - to see them not operating during the hours of daylight was most unusual!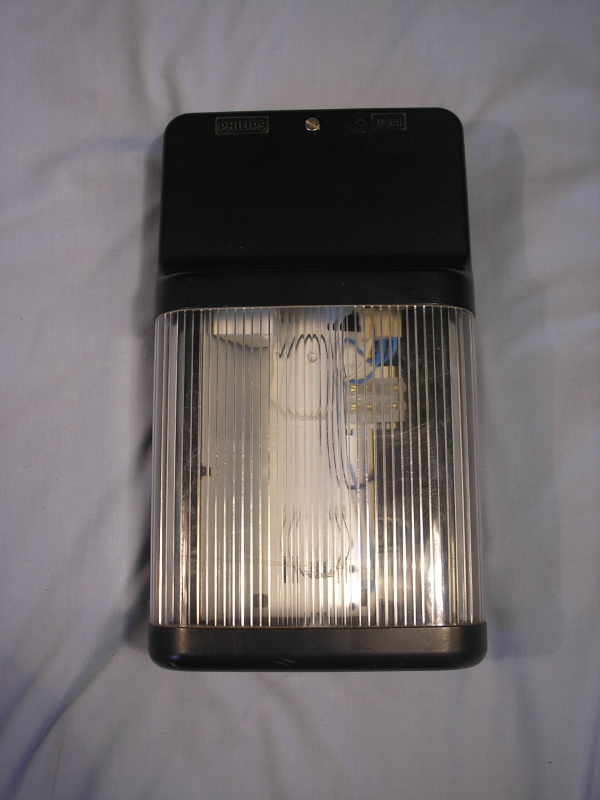 The major difference between this XGC 001 and the 1985 example is that the lens is still clear, without any signs of discolouration.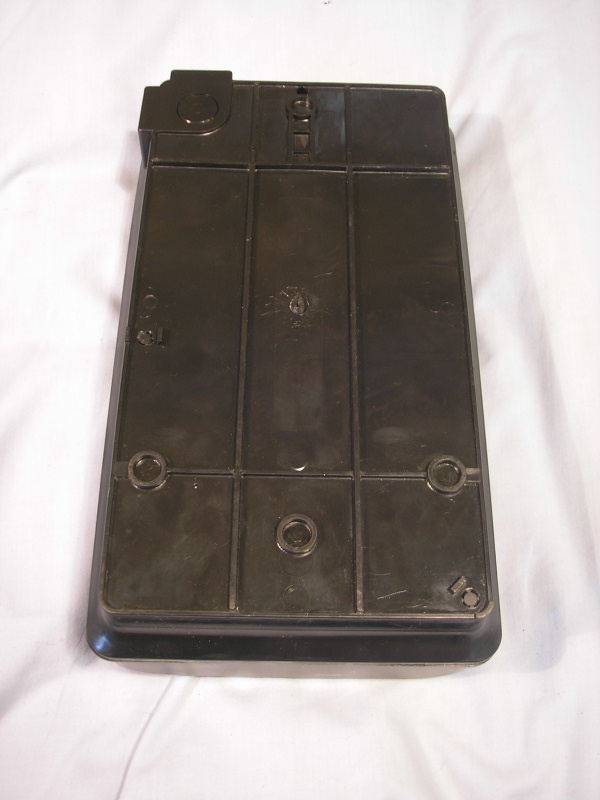 The black plastic back of these fittings incorporates several positions for fixing screws, and also allows through conduit connection by means of the elbow at the top of the fitting.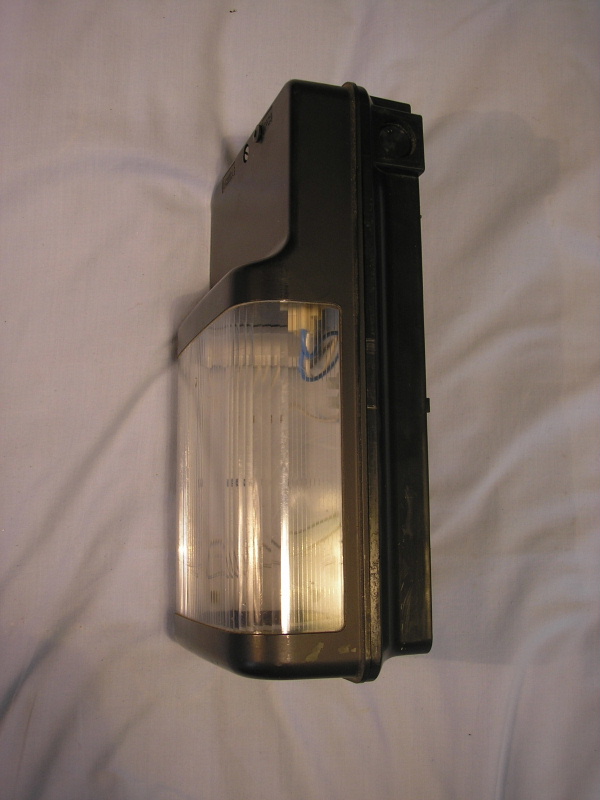 These bulkheads are instantly recognisable, thanks to their distinctive bulge in the lens area of the front cover.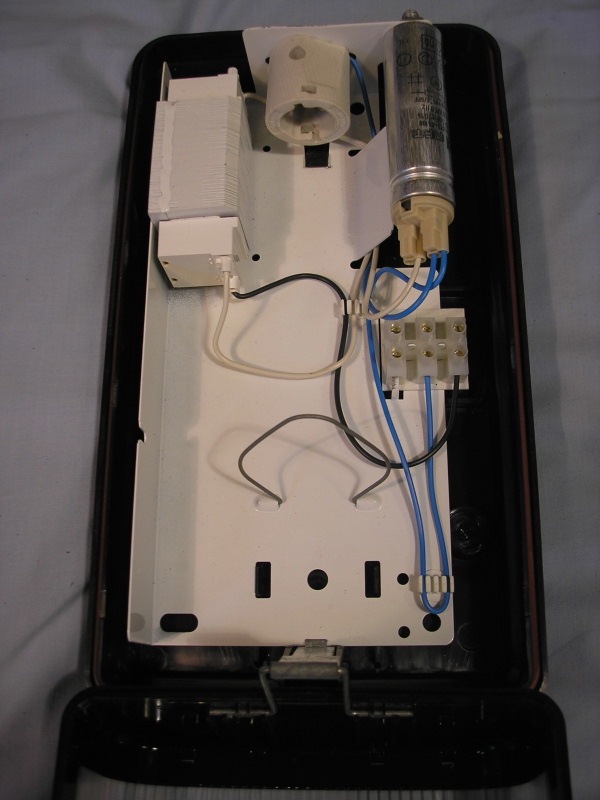 Access to the wiring and gear is gained by loosening a screw that fastens into the top of the bulkhead. With this undone, the front cover hinges downwards, out of the way. The wiring itself is almost identical to that of the earlier version, however, the small right-angled cover (displaying the bulkhead's part code and a wiring diagram) that covered the ballast is omitted in this version.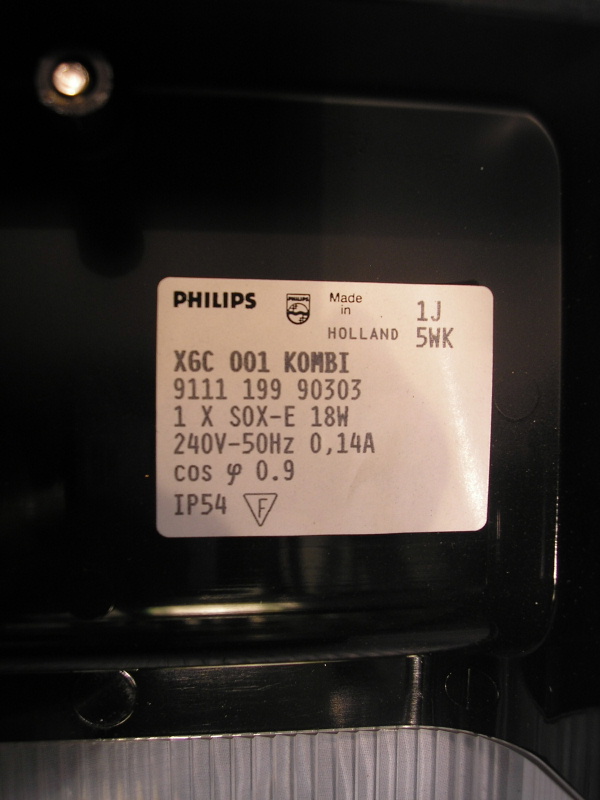 The identification label can instead be found on the inside of the front cover. The date code "1J" suggests that this bulkhead was manufactured in September 1991.
XGC 001 Bulkheads in the Collection

1985
1986
1991
Installation and Operating Instructions
---
CLICK HERE TO MAKE A MONETARY DONATION
© 2002 - English Street Lights Online