Simmonsigns Pulsa 4004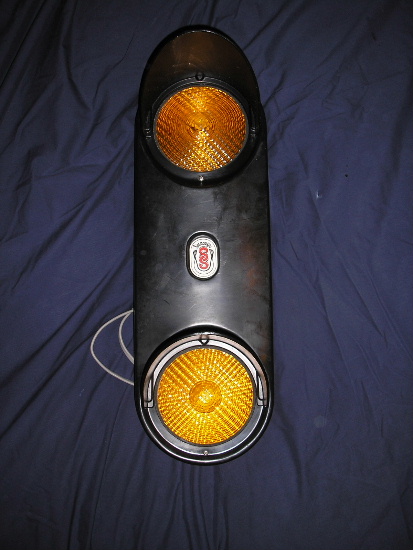 This Pulsa uses two 60 W GLS lamps - however a version is now available with LED clusters instead. Aluminium cowls are fitted above each lens to concentrate each beam.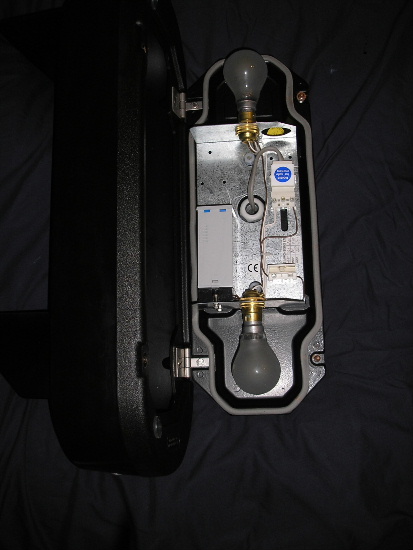 Two tri-head screws are employed to lock the unit up. With these undone, the front hinges open; revealing the circuitry. The gear tray can be removed by undoing the two nylon screws by each lampholder.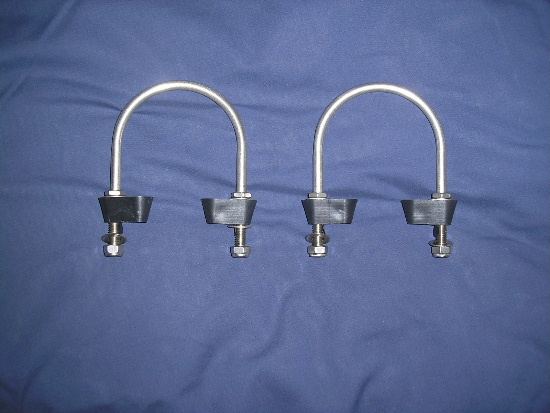 With the gear tray removed, the fixing brackets can be fitted and tightened.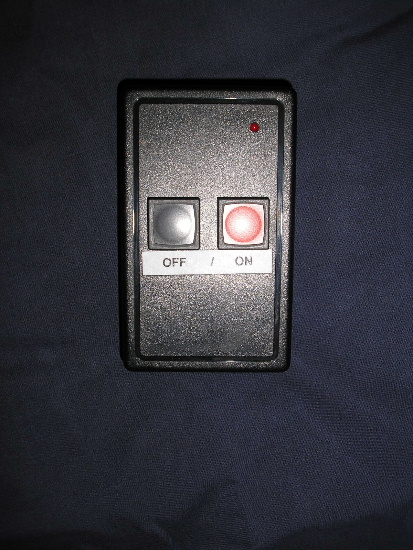 A small remote control was included with the Pulsa - this can transmit its signal up to 50 m away from a unit. The 'off' button is not necessary to switch the unit off again as the unit will automatically switch itself off after a pre-determined time.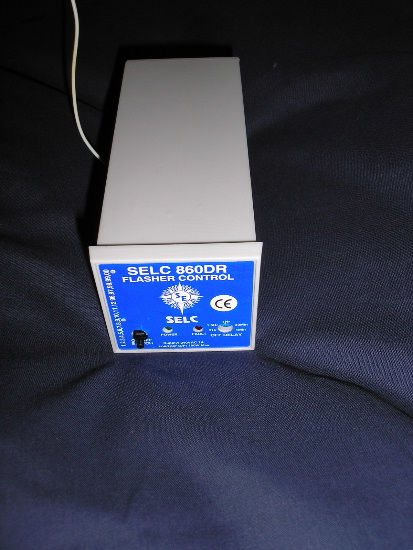 The flasher unit is made by SELC and simply plugs into the unit; allowing very easy replacement if a fault developed. The white wire is the aerial for the radio receiver. The black switch is another way of (de)activating the unit - this could be handy if someone had just repaired the unit but didn't have a remote to hand. Below the 'CE' mark is the timed 'off' wheel. This can be set to anything from one minute to two hours - I have set this to just over half an hour at present.
Put all of that together and you have a working unit!
---
BACK TO SCHOOL CROSSING FLASHERS PAGE
CLICK HERE TO MAKE A MONETARY DONATION
© 2002 - English Street Lights Online