GEC Z9484
Lantern acquired in November 2009.
Thanks to Stephen Palmer for this lantern. Z9484s were once a common sight on side streets in the Stafford area, however I believe they may all have been removed as a result of the Staffordshire Street Lighting PFI.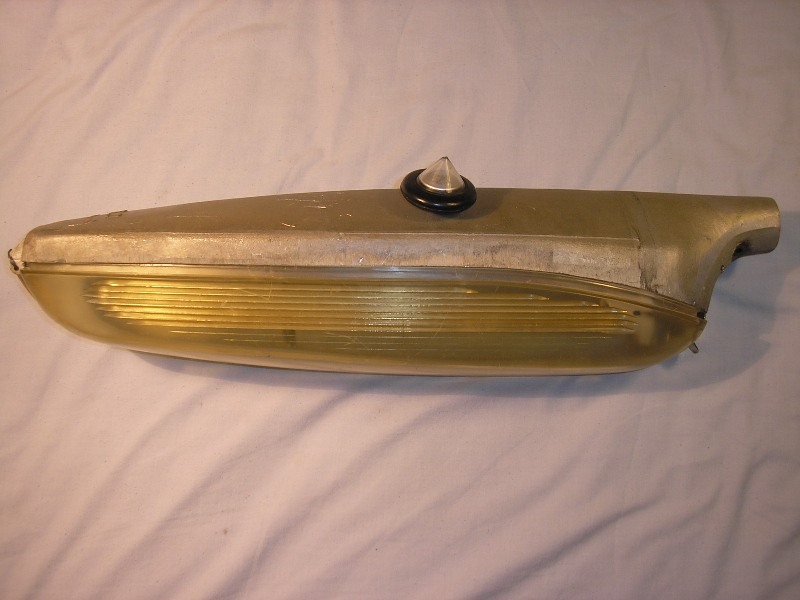 The Z9484 is instantly recognisable as a result of its highly streamlined and aerodynamic appearance, although the clean curved line of the canopy's profile is broken here by the additional P42 detector. Unusually, the gaskets on Z9484s were always attached to the bowls themselves, rather than to the insides of the canopies. The gasket on this particular example is missing; this prevents the securing clip from fully supporting the bowl, and thus is rather loose.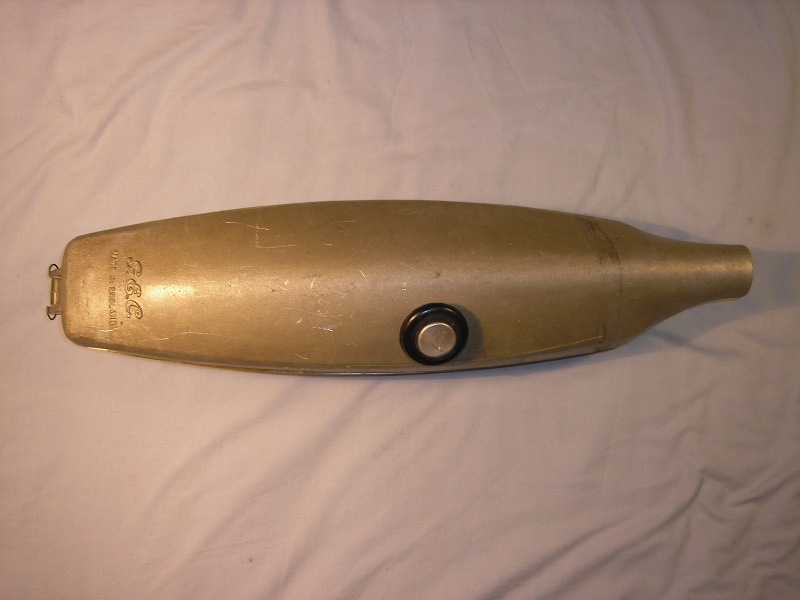 As with many GEC lanterns, the company's logo, along with the obligatory "Made in England" statement are proudly displayed on the lantern canopy.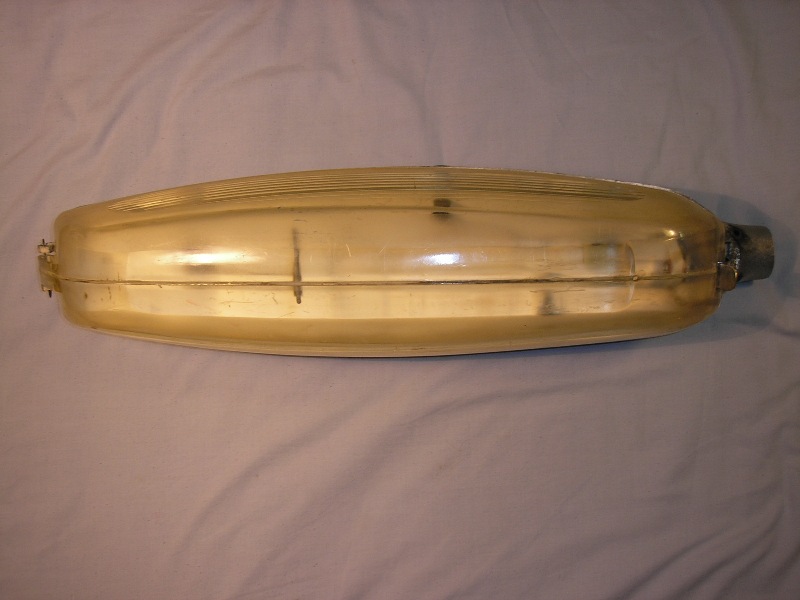 Only a small amount of yellowing exists on the bowl, allowing the lantern's insides to be glimpsed.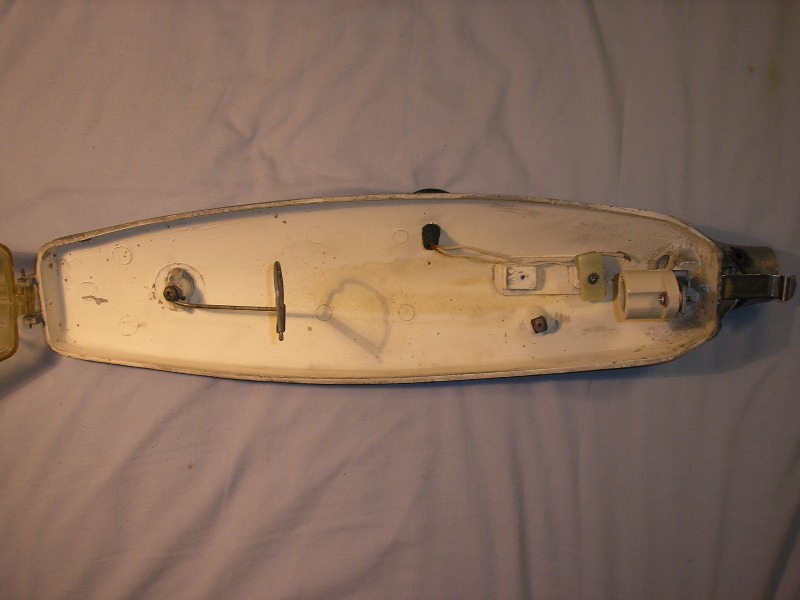 Whilst this lantern is designed to run 35-55 W SOX lamps, another version (the Z9494/5) was designed for 60 W SLI/H lamps. In the case of the Z9494, a starter switch was provided within the lantern - it was supported on a removable reflector that utilised the screws for the lampholder and support in the Z9484. The Z9495 did not incorporate the starter switch - instead, this was intended to be used in conjunction with Instant Start gear.
Revo Sol-d'Or | Davis Highbeam
---
CLICK HERE TO MAKE A MONETARY DONATION
© 2002 - English Street Lights Online