ESLA - Preliminary Photographs
Lantern acquired in July 2003.
Time for a bout of nostalgia now, as the oldest lantern in the collection is documented. I had wanted to acquire one of these distinctive art deco lanterns from the very early days of the collection, and so, after having heard that one had been spotted in a local reclaims yard, a visit was arranged, and the lantern purchased. The lantern's original location is not known, although it was probably used locally. It has unfortunately become very rusty and at least ten mirrors are damaged, but there is nothing that can't be repaired! The bracket is very unusual: it isn't a swan neck - it is more like the ones as shown on the Survivors from the Past Page.
Most of these photographs do not have a comment, as I think they're self explanatory. (I realise the lantern is facing the wrong way round in some photographs- this is just because the thread is a bit loose between the lantern and the bracket.)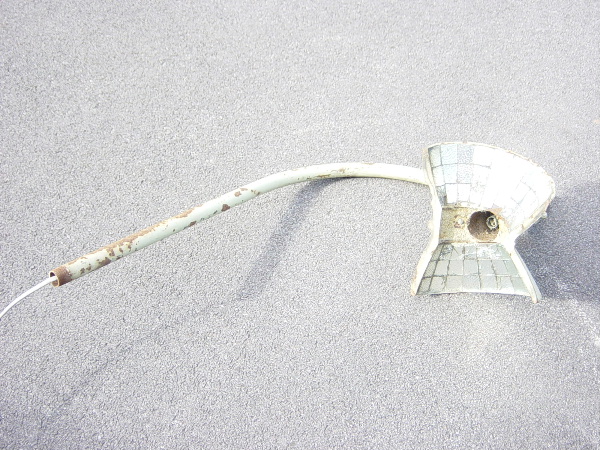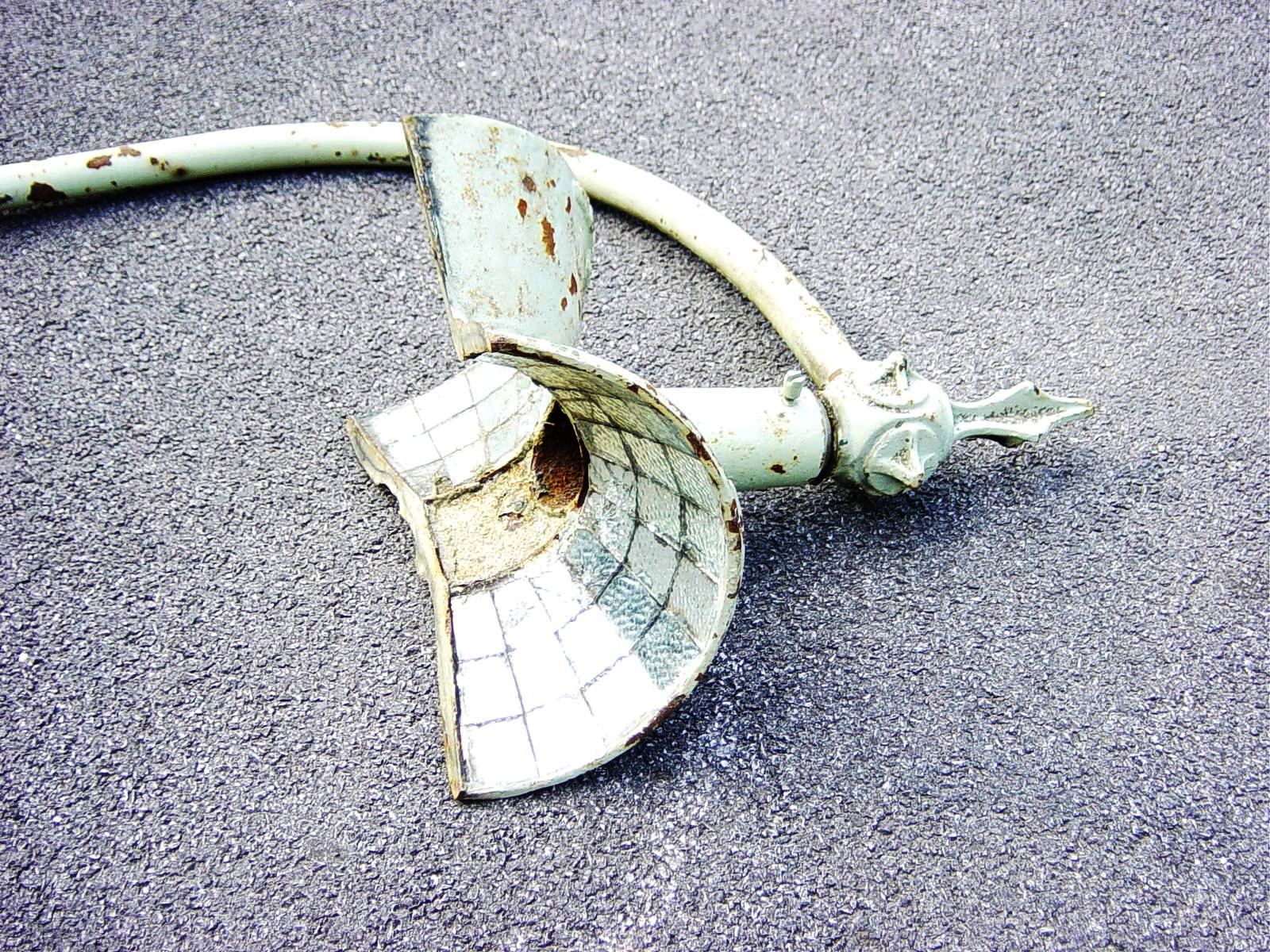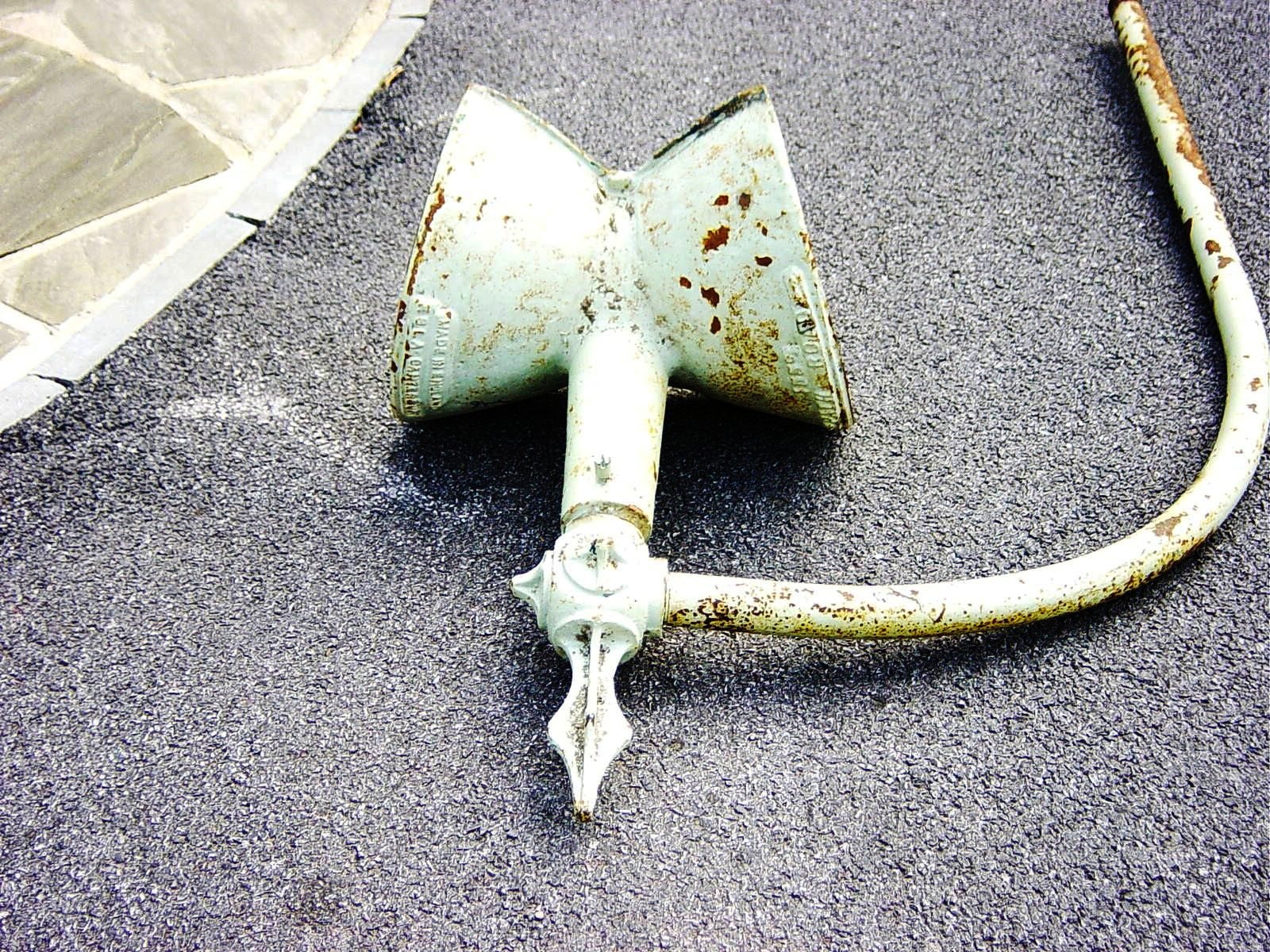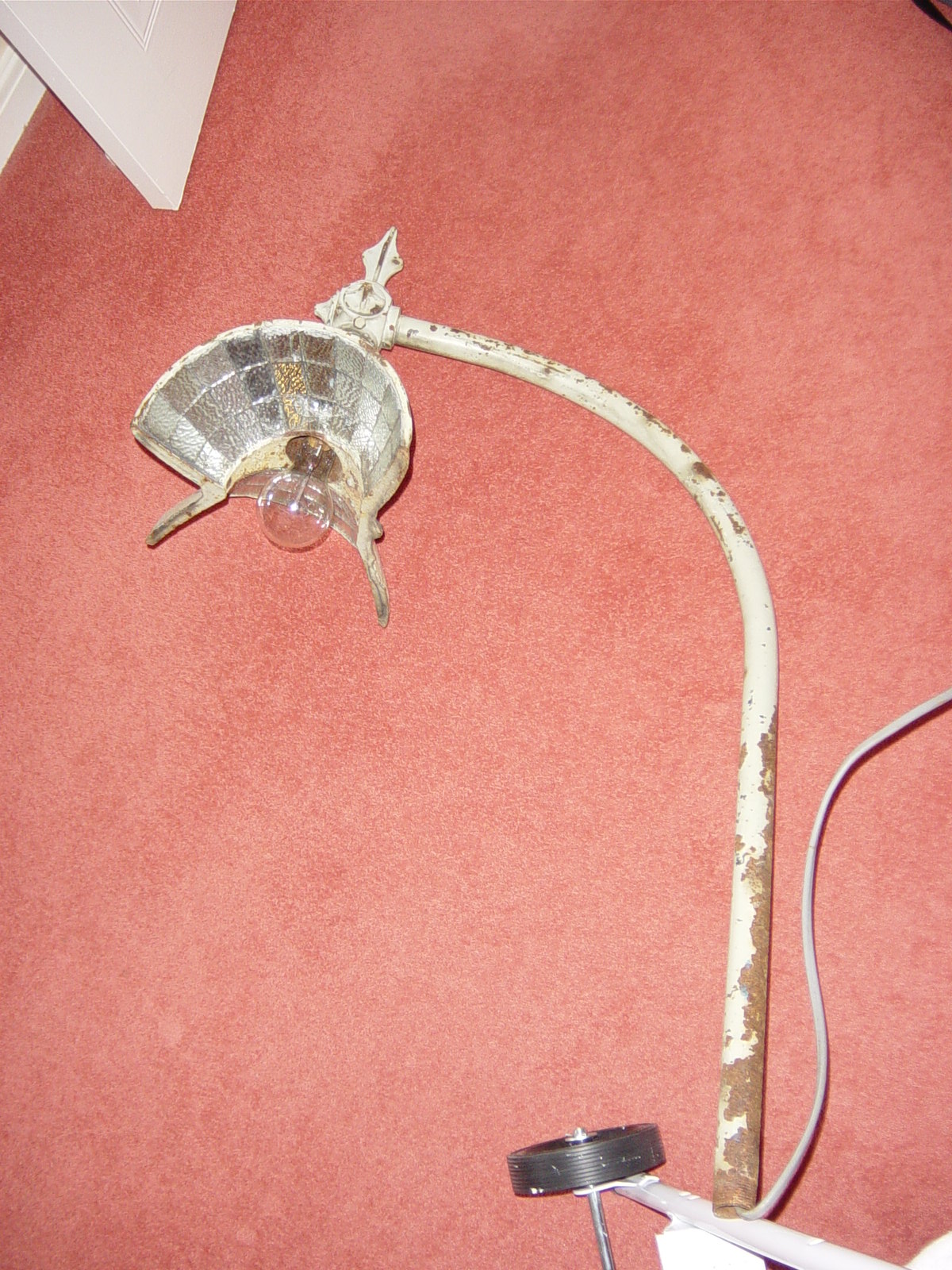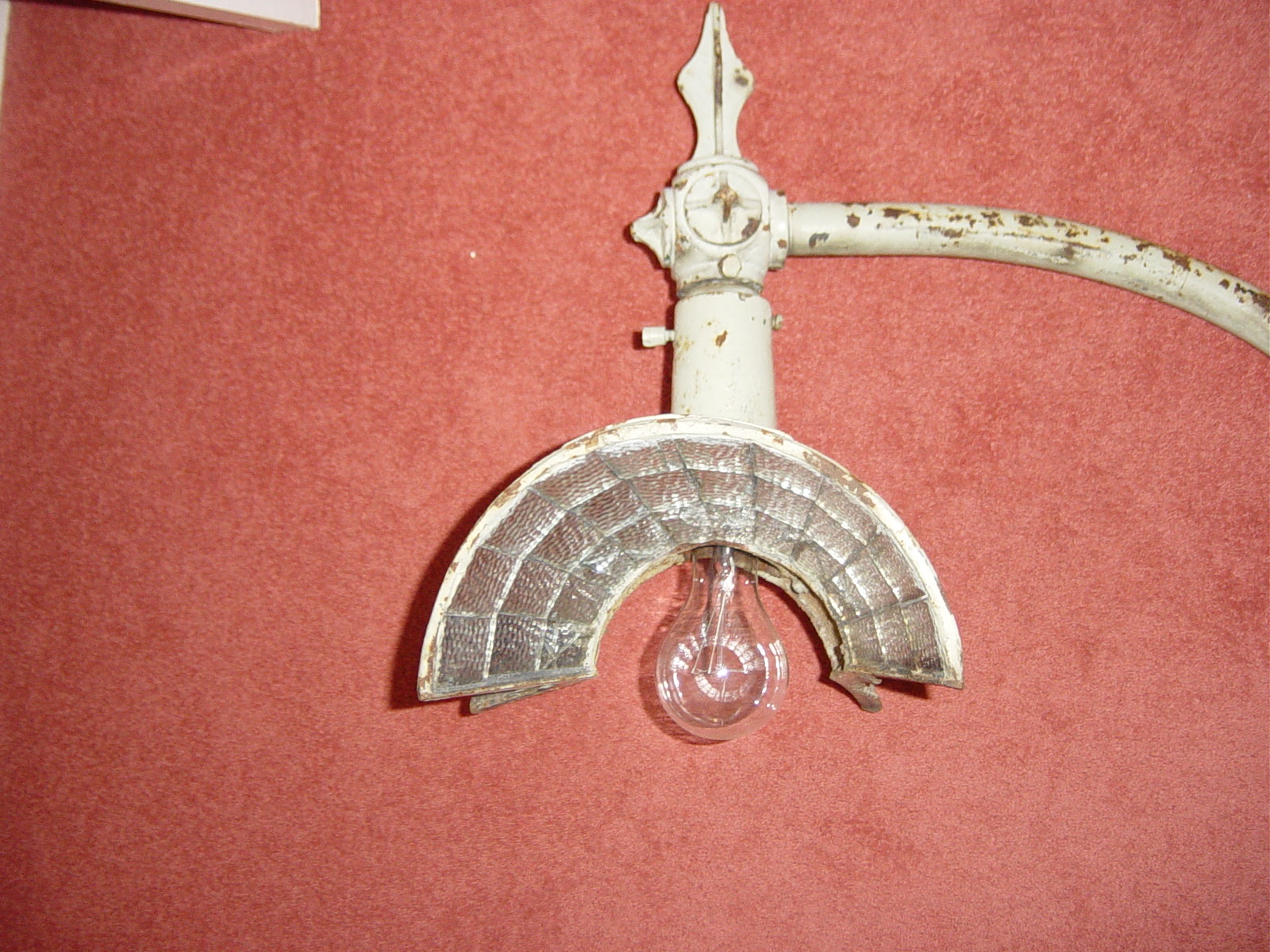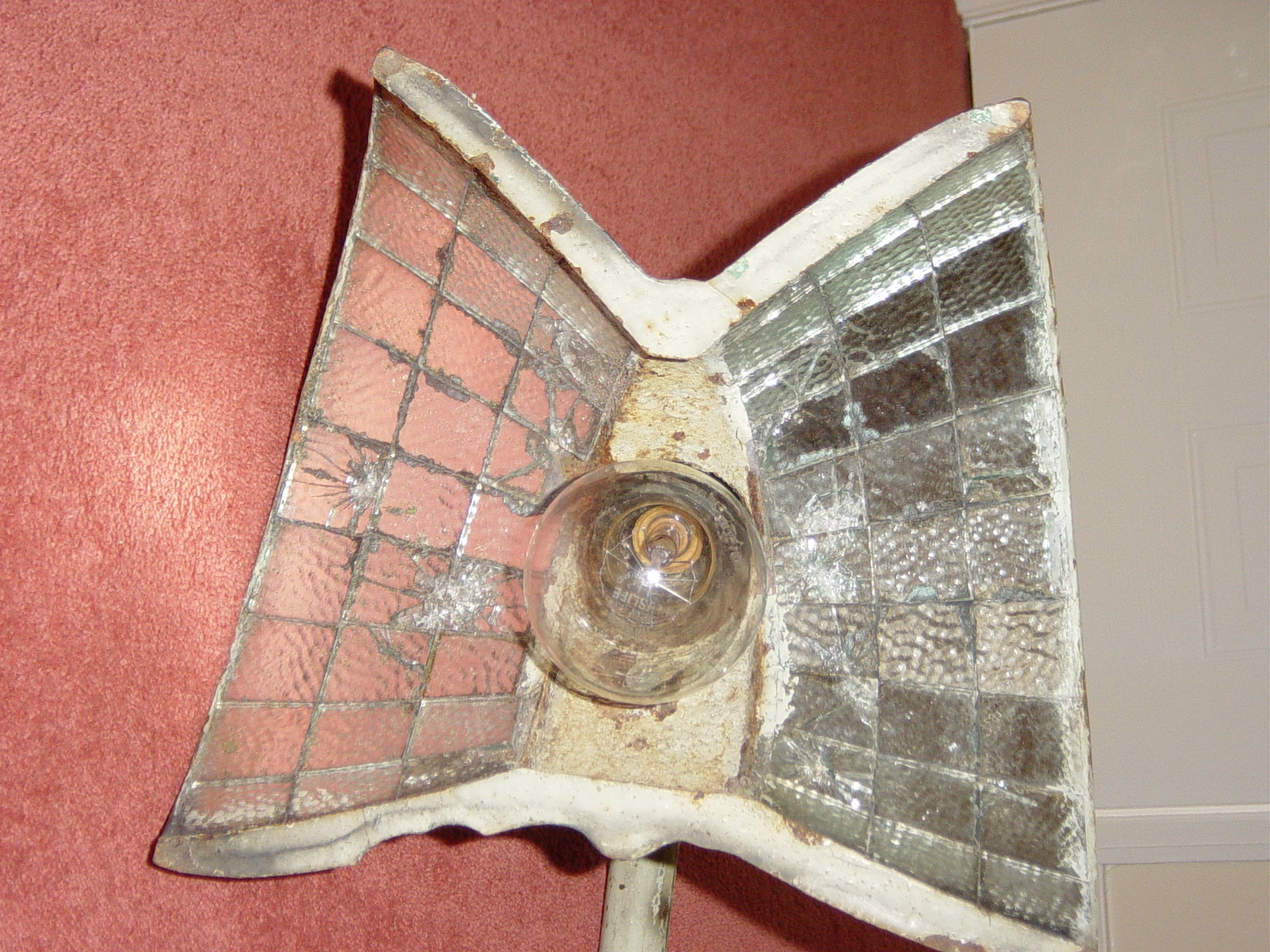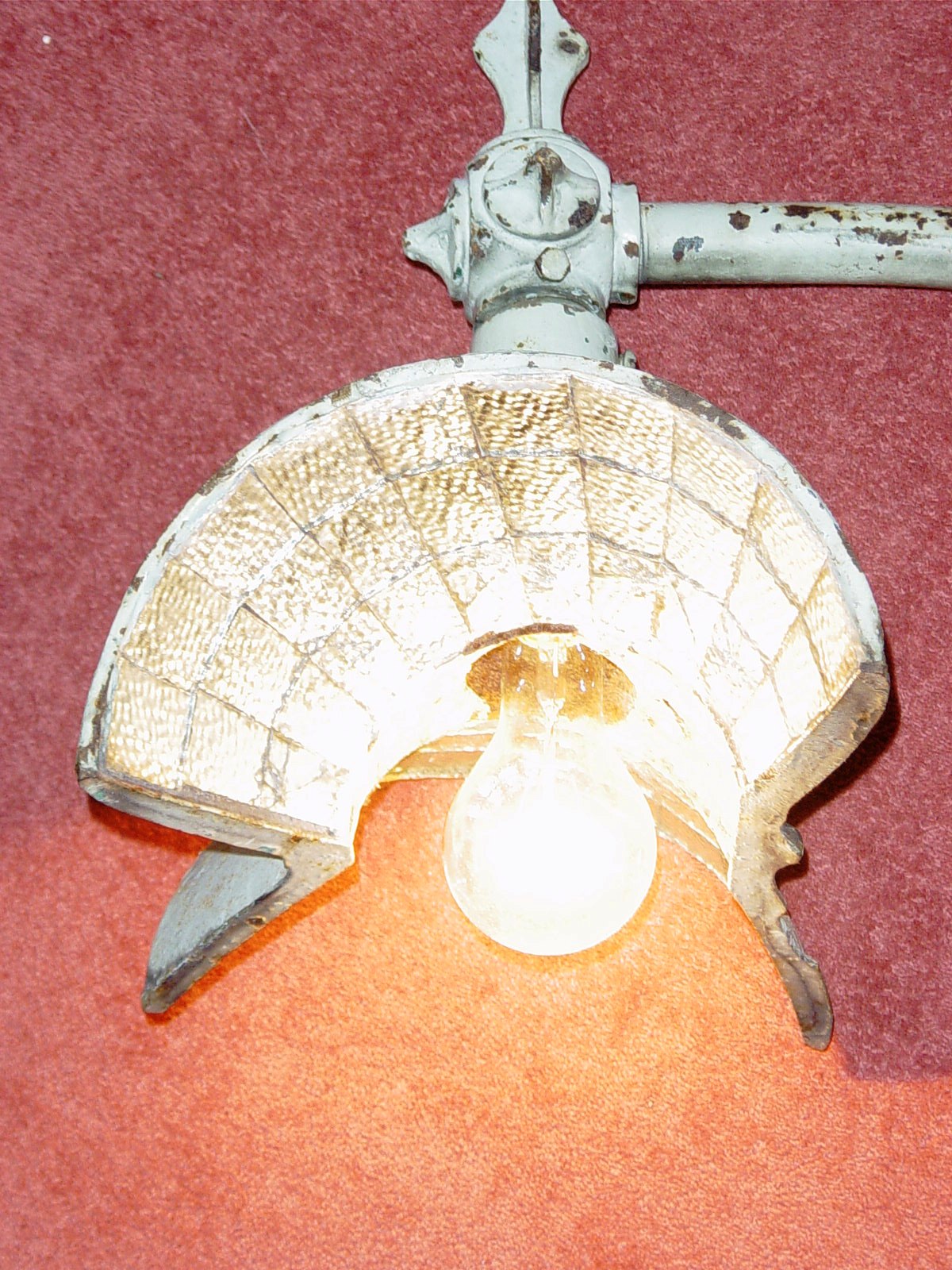 ---
The Three Main Sections
ESLAs are simple enough lanterns when they're shown like this! Essentially, the lantern comprises the main body and the lampholder - two screws then hold this in the desired position.
---
CLICK HERE TO MAKE A MONETARY DONATION
© 2002 - English Street Lights Online