ESLA - Preliminary Photographs
Lantern acquired in July 2003.
Time for a bout of nostalgia now, as the oldest lantern in the Collection is documented. I had wanted to acquire one of these distinctive art deco lanterns from the very early days of the Collection, and so, after having heard that one had been spotted in a local reclaims yard, a visit was arranged, and the lantern purchased. The lantern's original location is not known, although it was probably used locally. It has unfortunately become very rusty and at least ten mirrors are damaged, but there is nothing that can't be repaired! The bracket is unusual - it isn't a swan neck, but may have been used at a location where the column was placed against a wall, preventing the usual kick-back of a swan neck. ESLA lanterns running tungsten filament (GLS) lamps were common in Derby; only in the late 1980s and early 1990s did the last of these 1930s' icons disappear from the City's streets.
The aged lantern is pictured in the hands of a young whippersnapper just after its acquisition.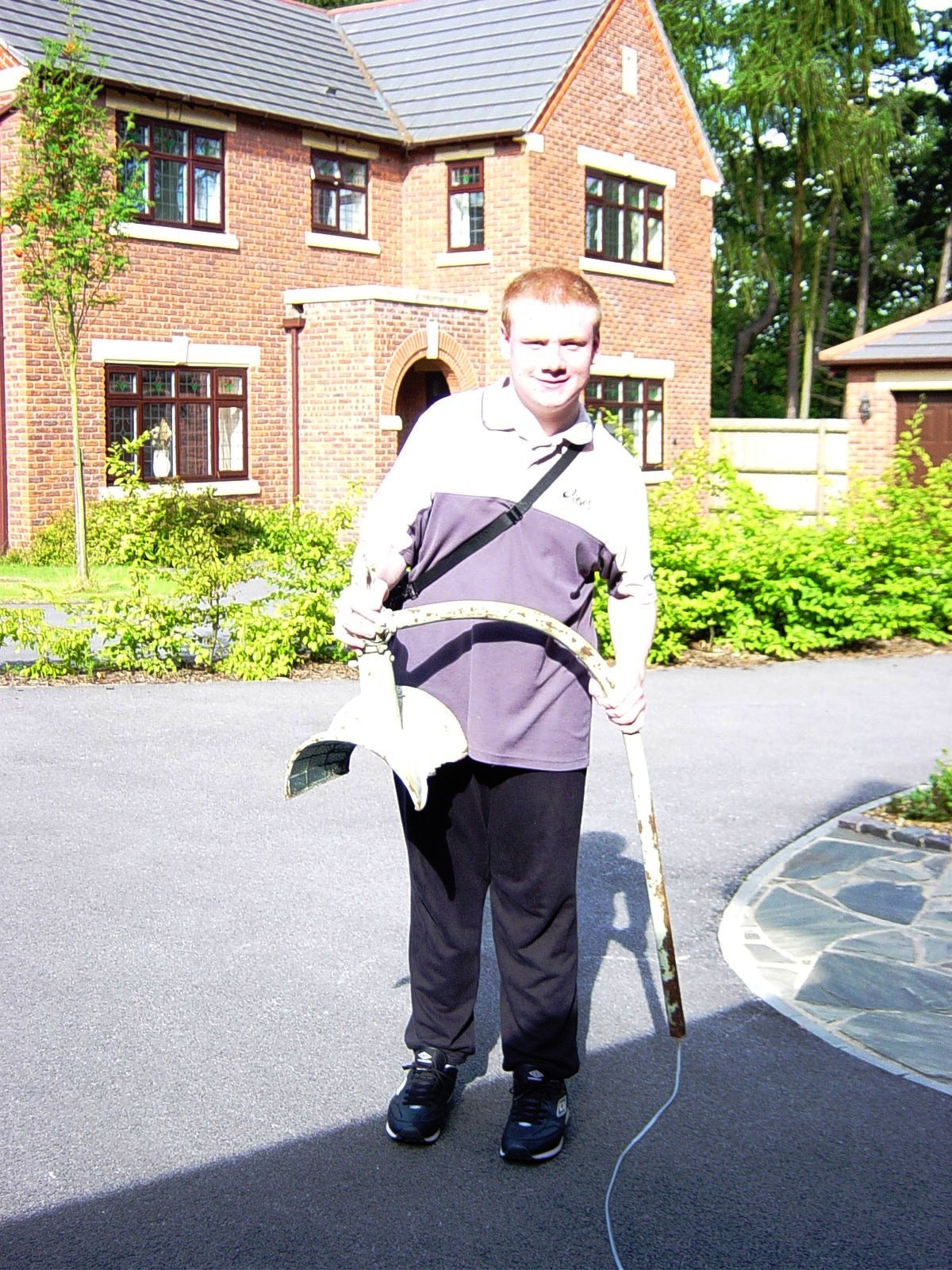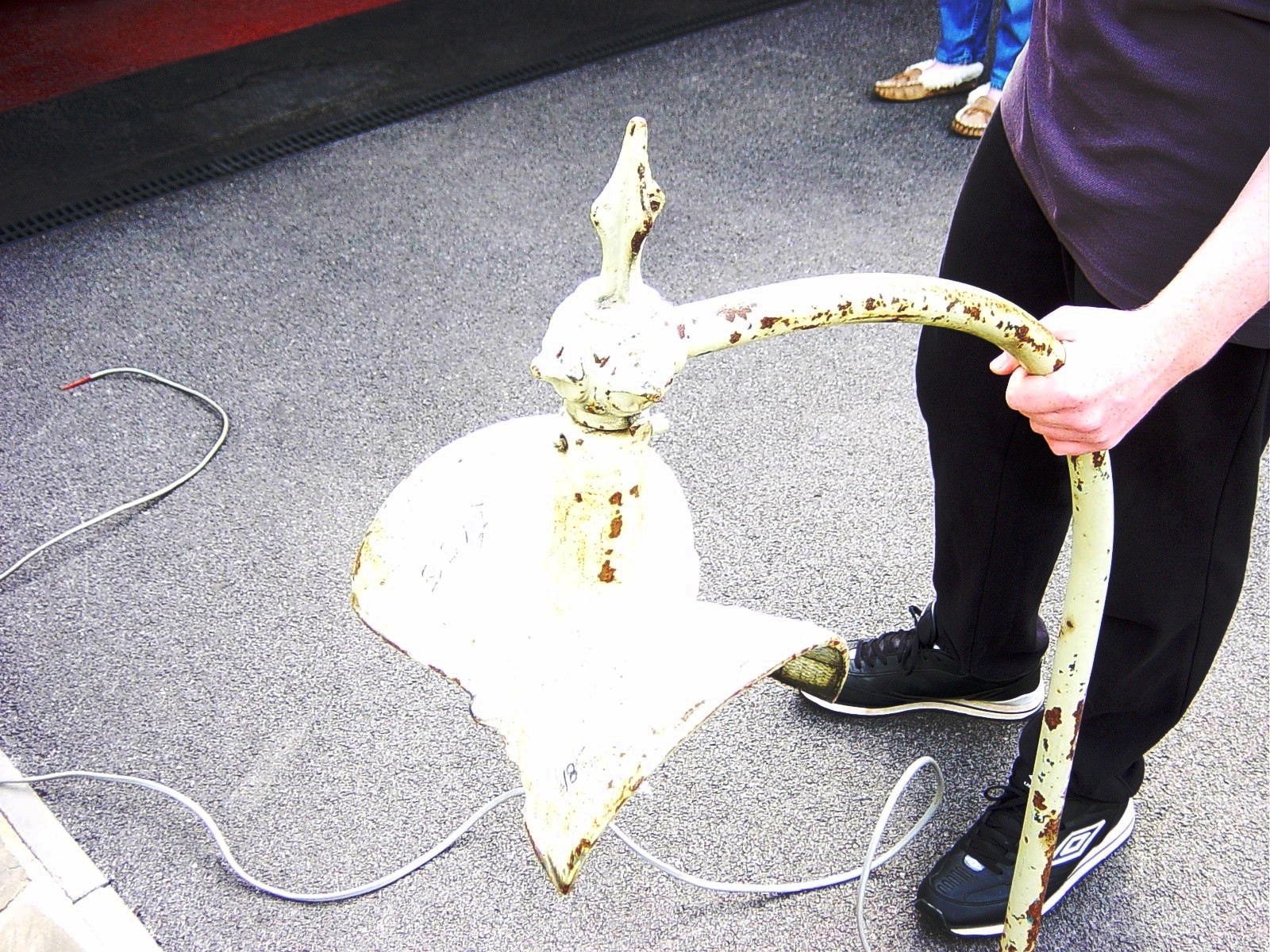 The lantern and bracket were painted cream. Generally, this paint finish was in reasonable condition, having flaked in places, but without too many rust patches showing.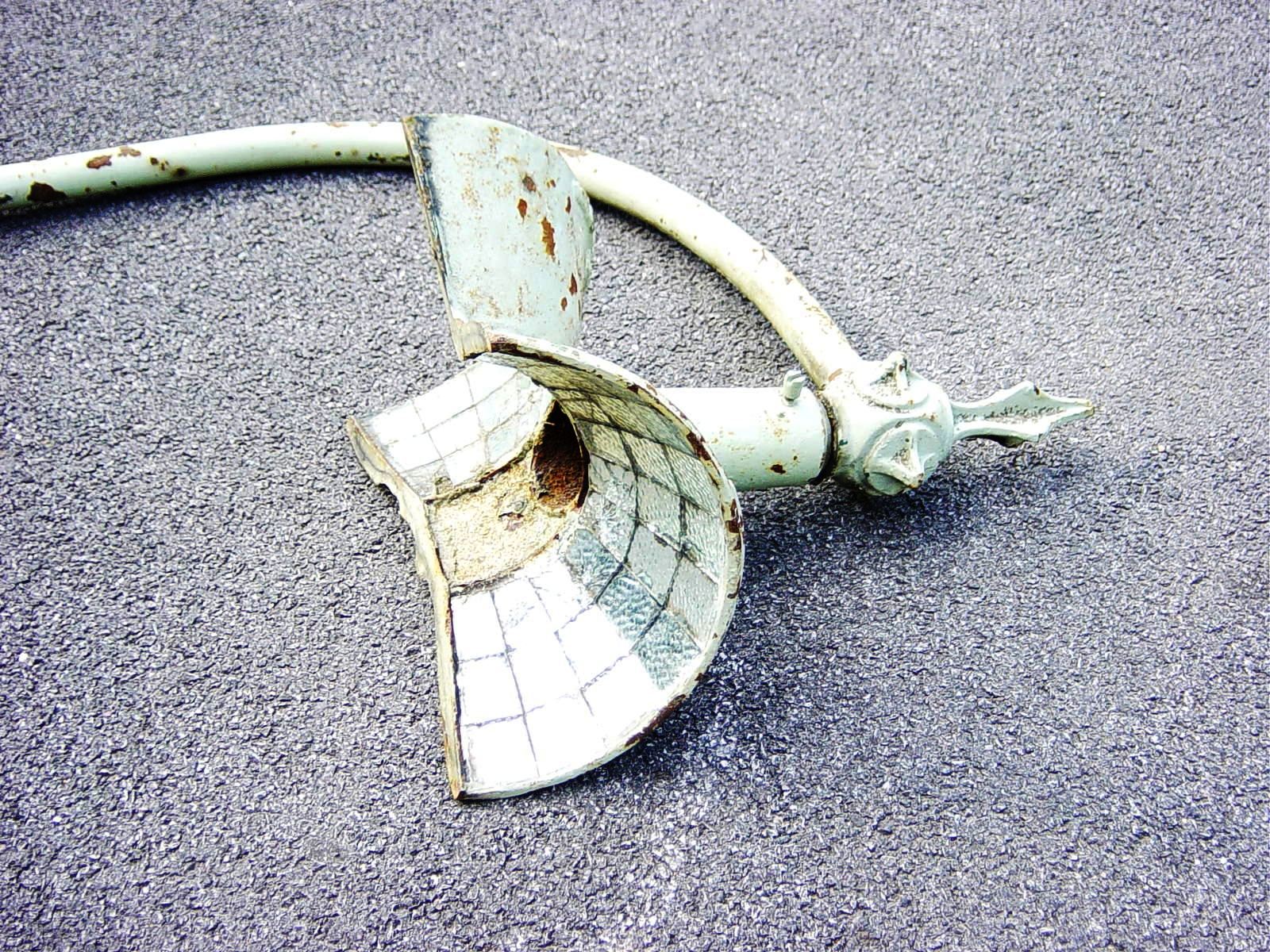 This could be a later production ESLA, with the wording on the two wings being part of the casting, rather than etched into the metal, as occurred on earlier examples.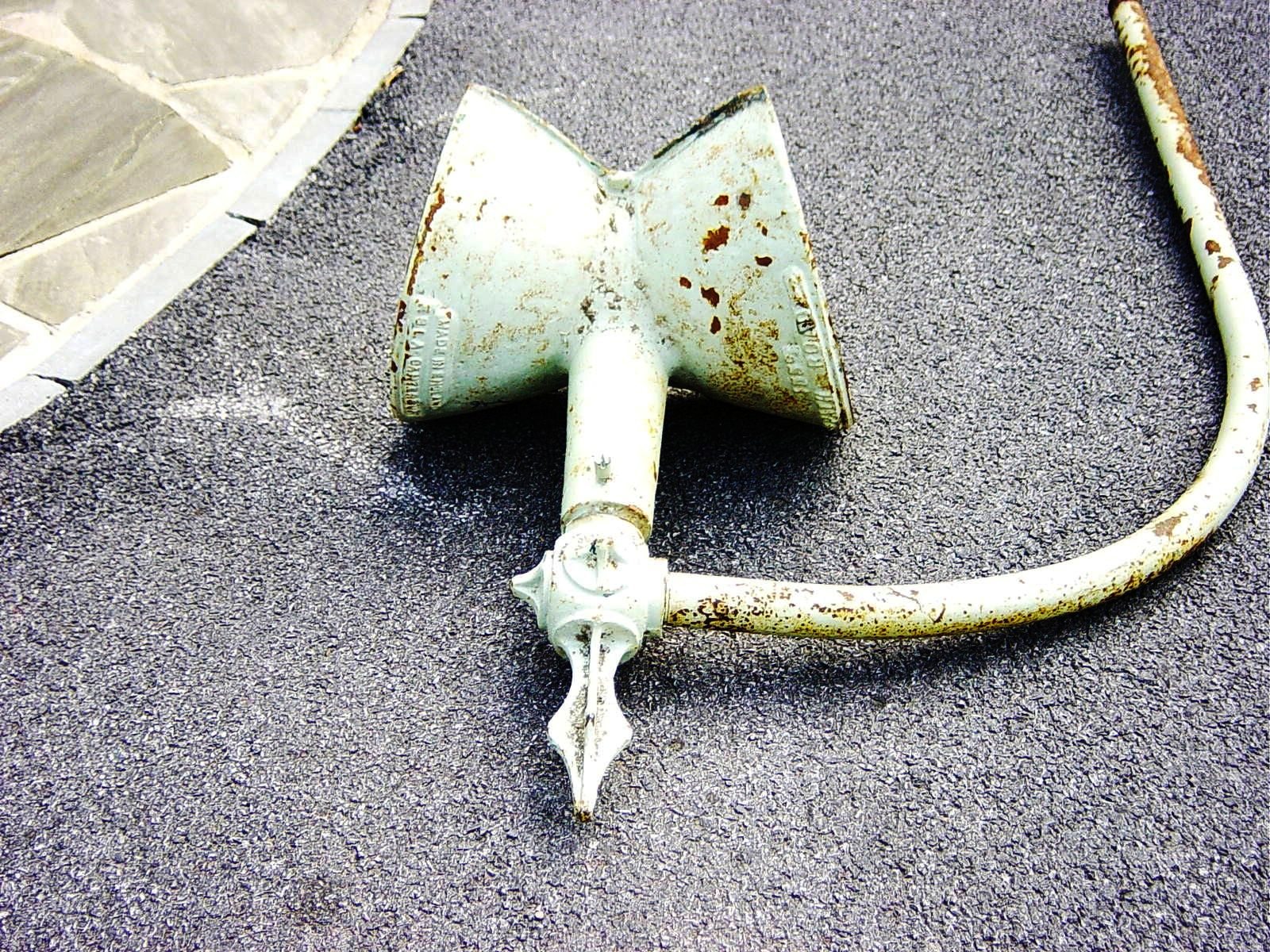 A "Derby 100" 100 Watt tungsten lamp was installed in the lantern's bayonet lampholder.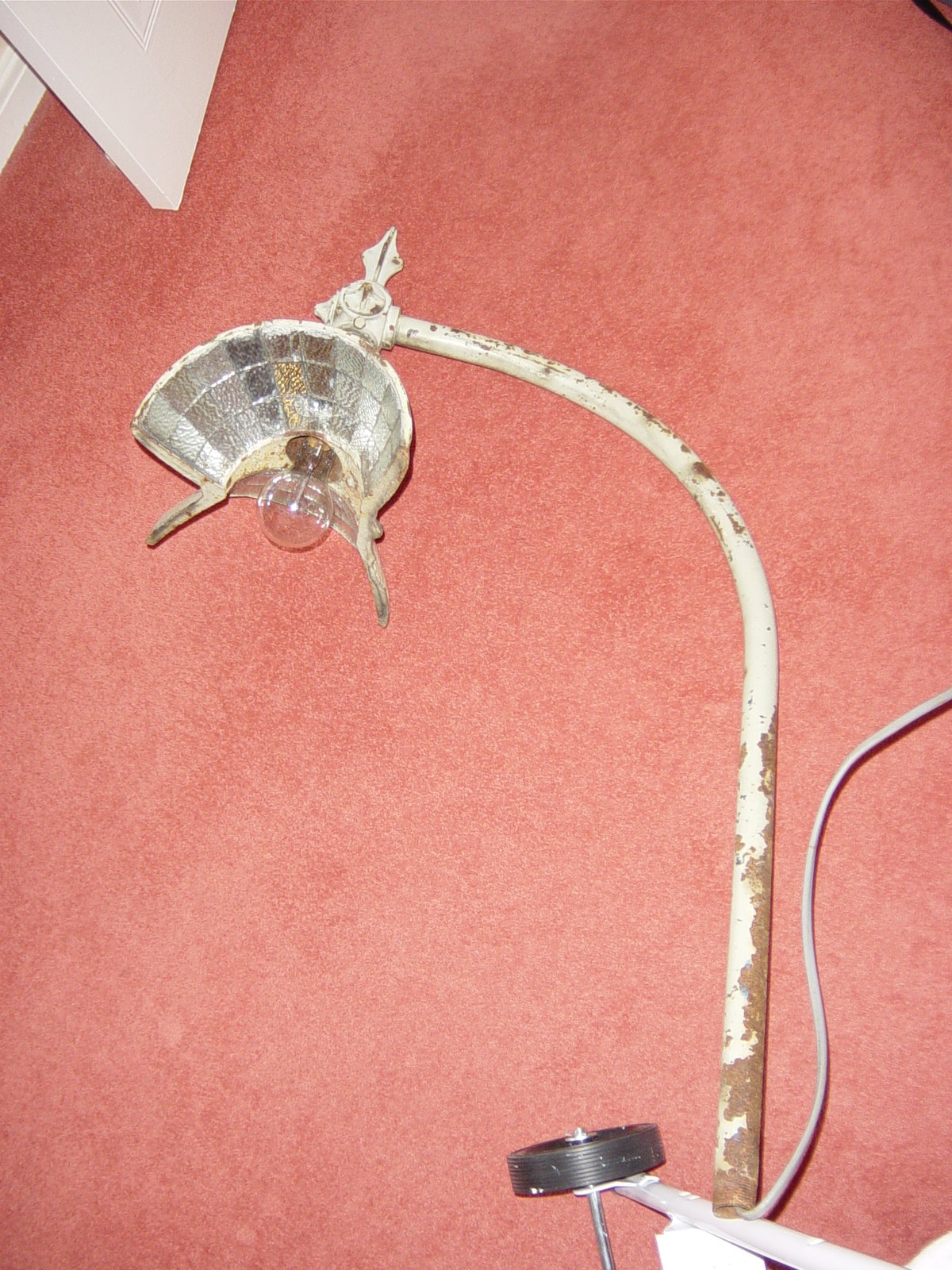 This example is of the slightly more unusual type, with the mirrored facets being of "rimpled" glass instead of the plain pieces seen more frequently.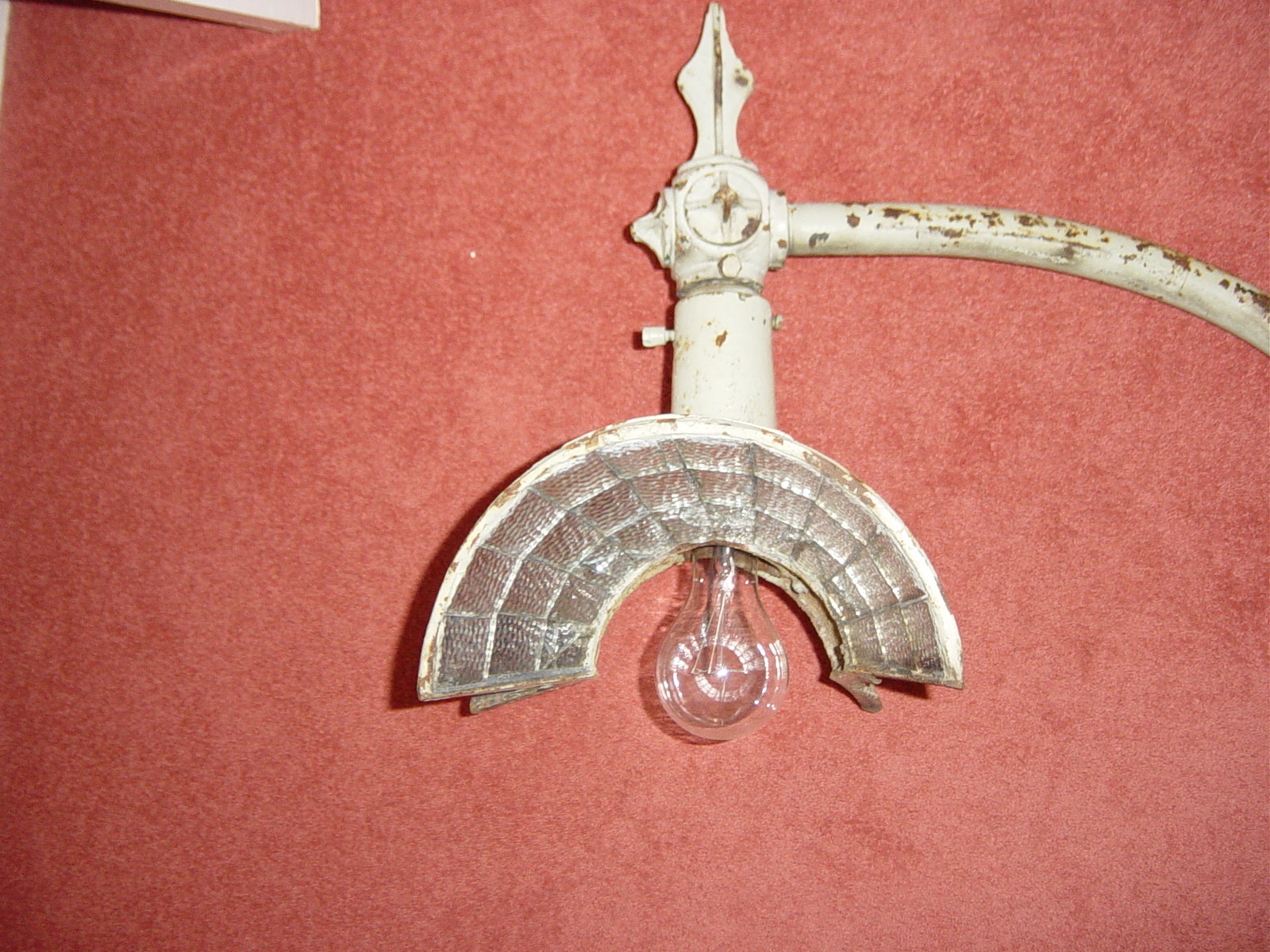 A few of the facets are broken, but for its age, the lantern is in excellent condition. When new, there may have been additional facets in the middle, around the lamp; however, if there were, they are long gone now.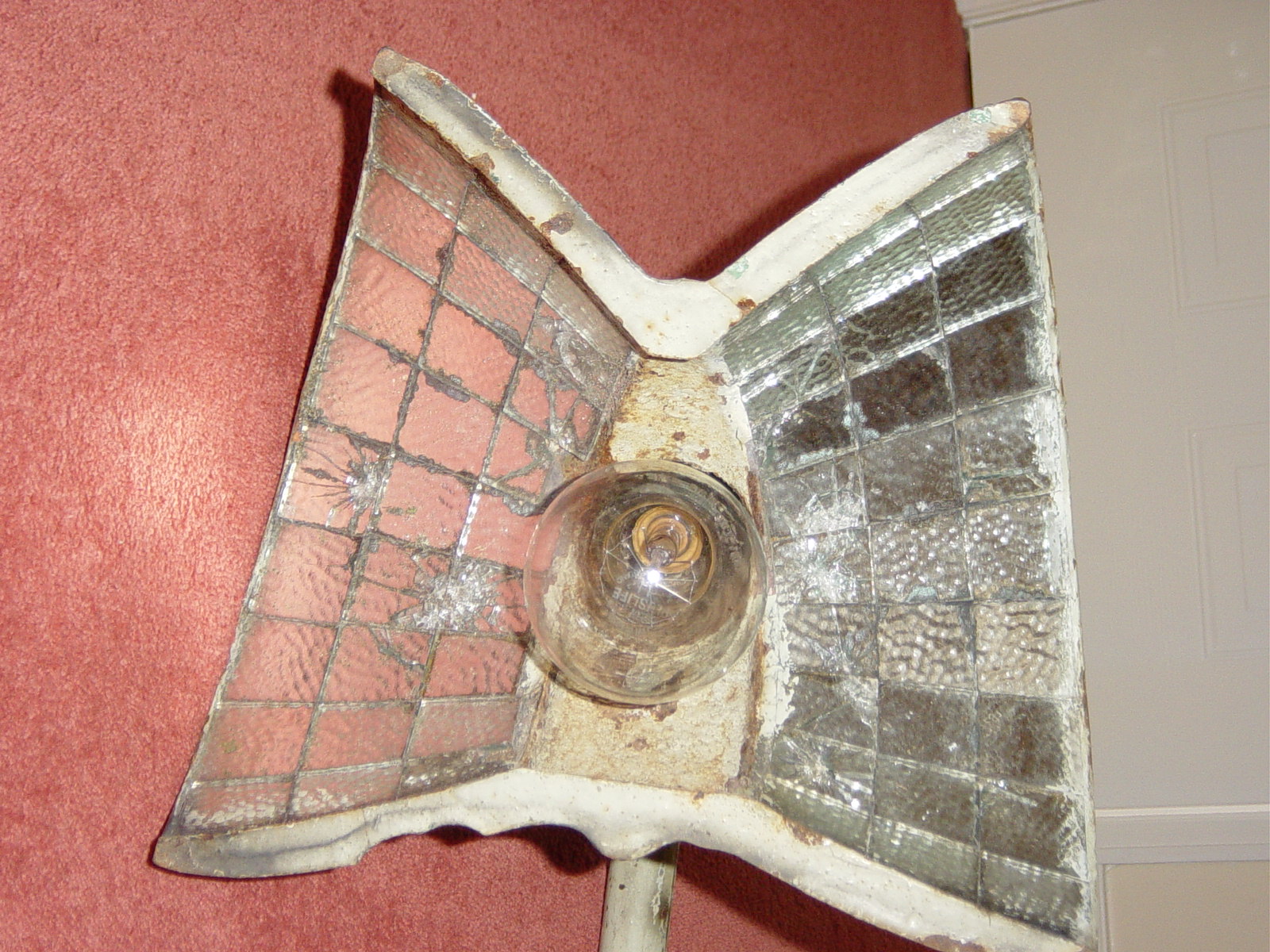 As the lantern was wired with an old piece of twin (without an earth conductor) cable, I fitted a three-pin plug and switched it on, just to see how the lantern looked...spectacular, in a word, even in its slightly faded glory.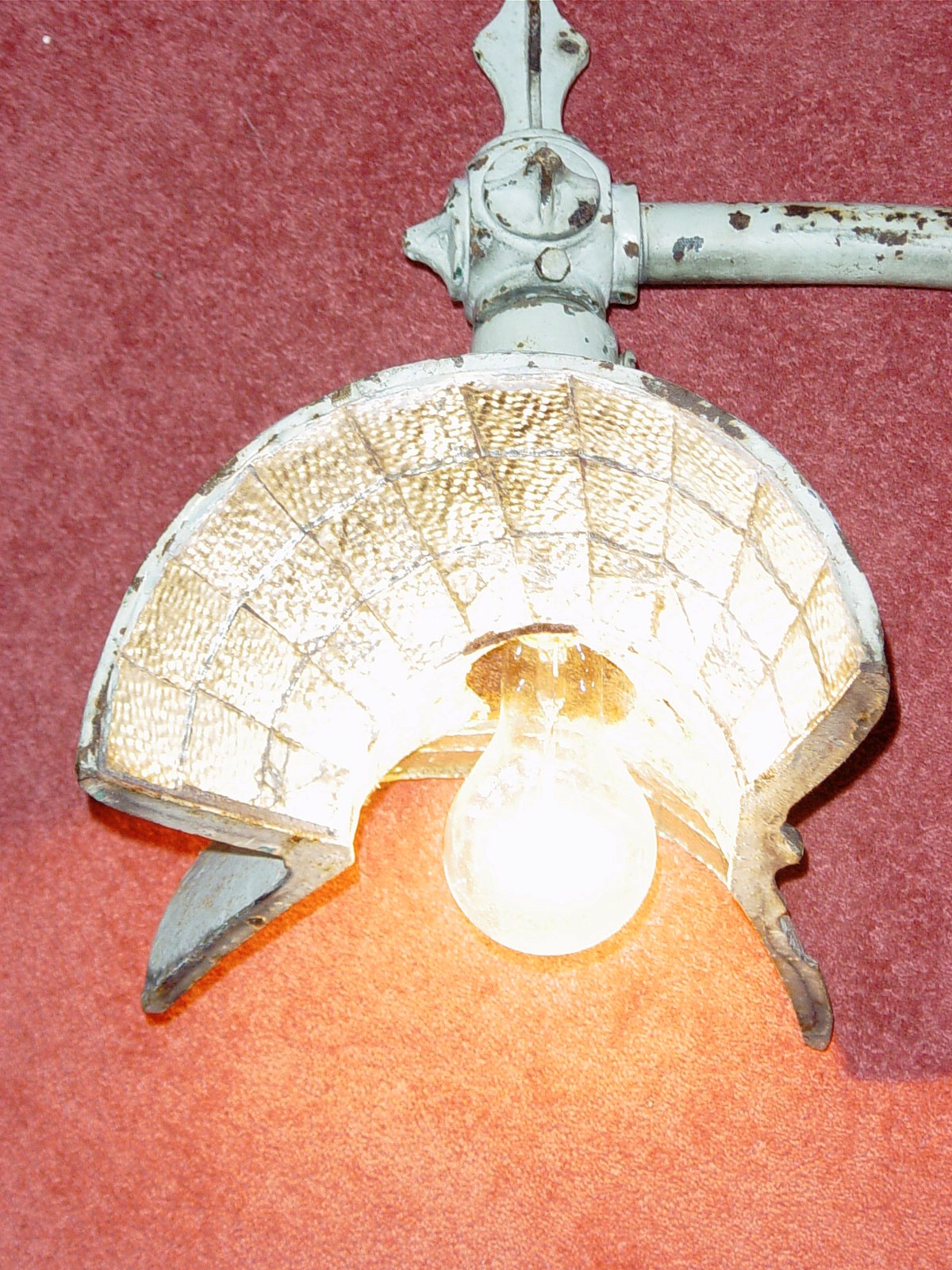 ---
The Three Main Sections
After the above pictures were taken, the main lantern body was unscrewed from its bracket, and the lampholder removed, to demonstrate the incredibly simple construction of ESLA lanterns.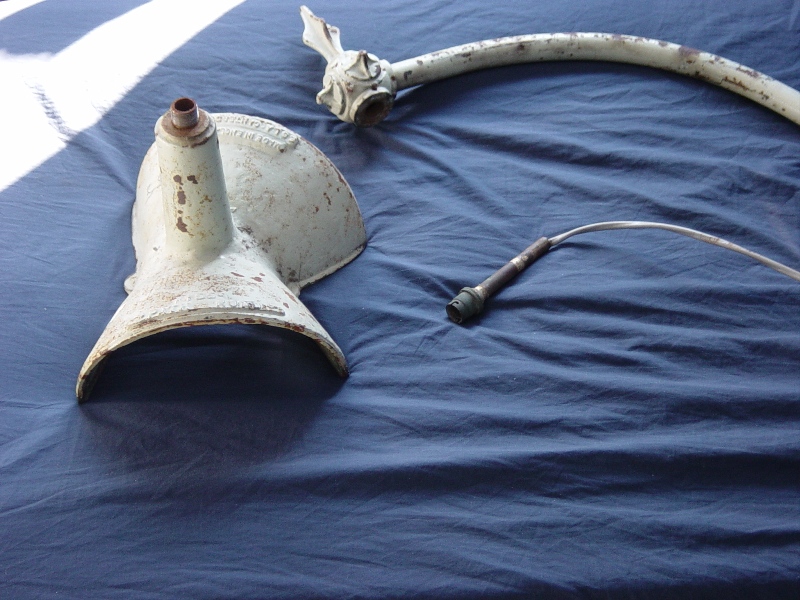 ---
CLICK HERE TO MAKE A MONETARY DONATION
© 2002 - English Street Lights Online