Forest City LB128
This signlight is intended to be used with large signs, as both tubes are fitted side by side as opposed to being one above the other. Such fittings are uncommon in the Derby area - I only know of two that are in situ. The reason for its removal is unknown. Thanks to Jon Southern for identifying this signlight.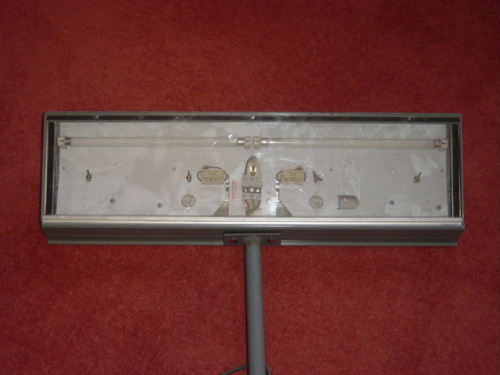 The LB128 isn't really in a bad condition - it is just very dusty from being in the van for a long time. The cover is hinged, and can be opened by removing the three allen screws at the top. As the cover is flush fitting with the canopy, a screwdriver or similar implement is required to lever it open. The canopy itself is constructed from aluminium, and with the integral bracket, is quite a weight. The gear tray can be removed by removing the four internal wing nuts, however one has sheared, so if a ballast fails, it will not be able to be fixed.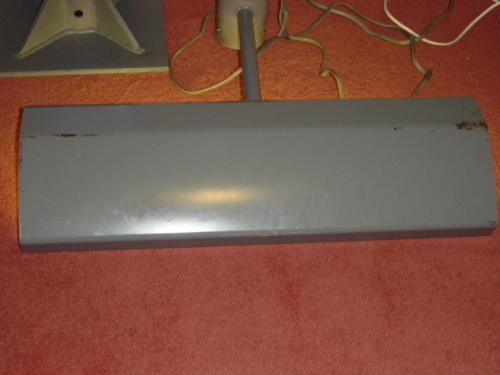 The canopy itself is scratched along the top ridge but this could again be from being in the van.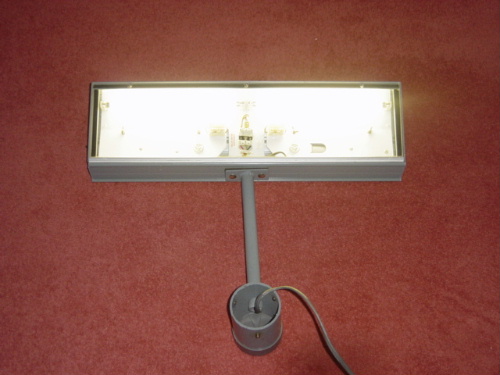 The tubes started up without flickering - although new looking, they did not appear to be as bright as other 8 W tubes I've seen.
---
An example of this type of signlight in situ can be seen below: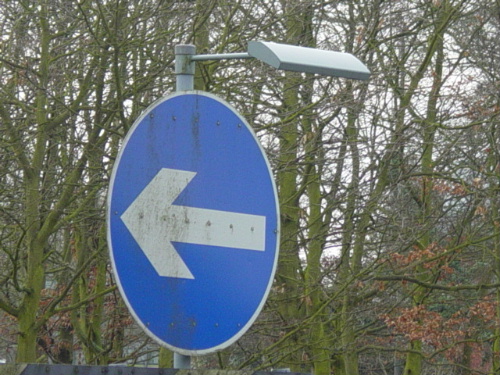 This is on a large roundabout.
Simmonsigns LUA | Bergo Floodlight
---
CLICK HERE TO MAKE A MONETARY DONATION
© 2002 - English Street Lights Online