Simmonsigns LUA
As mentioned in the 11 W LUA description, the twin 8 W tube version is the one that was used in the Derby area prior to the commencement of the PFI. This LUA is also new and has never been used but it was council-owned. The reason that it wasn't installed somewhere was because the post to which it was due to be fitted was knocked over and the replacement had one fitted anyway. It has a slight mark on the cover, but apart from that there is nothing wrong with it.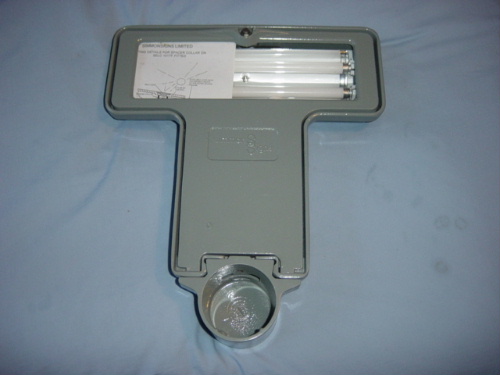 This is the signlight in its as-received condition. I hadn't even taken the instructions out when this picture was taken!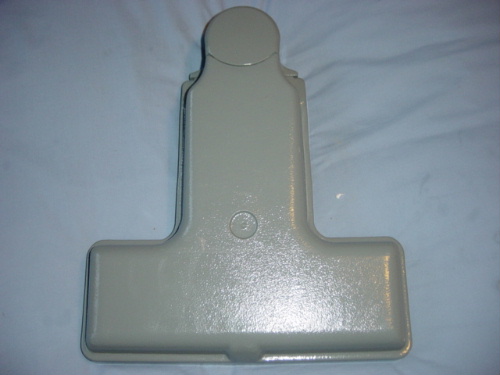 From above, this LUA looks exactly the same as the 11 W one.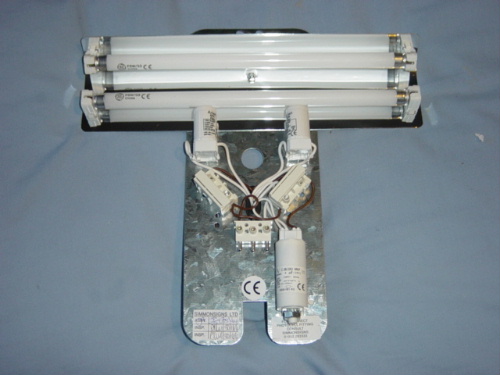 The gear tray is more or less symmetrical.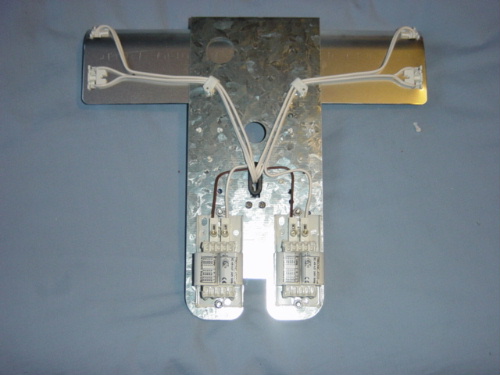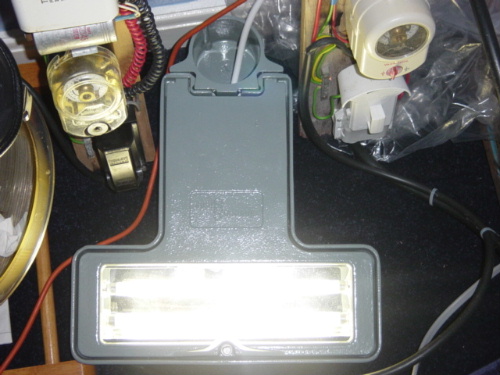 When activated, the fitting appears to give out quite a large amount of glare - however this is not actually the case.
---
CLICK HERE TO MAKE A MONETARY DONATION
© 2002 - English Street Lights Online