Holophane Syracuse Medium
Lantern acquired in November 2005.
The Syracuse started appearing in Derby in early 2005, and was primarily used to replace failed main road lanterns. Where existing brackets and columns are re-used, the lantern was mounted side entry; however, if it is to go on a new column, it is fitted post-top. This example fits into the latter category, but its original location is currently unknown.
Since this lantern entered the collection, Holophane now refer to this lantern as the 'QSM'.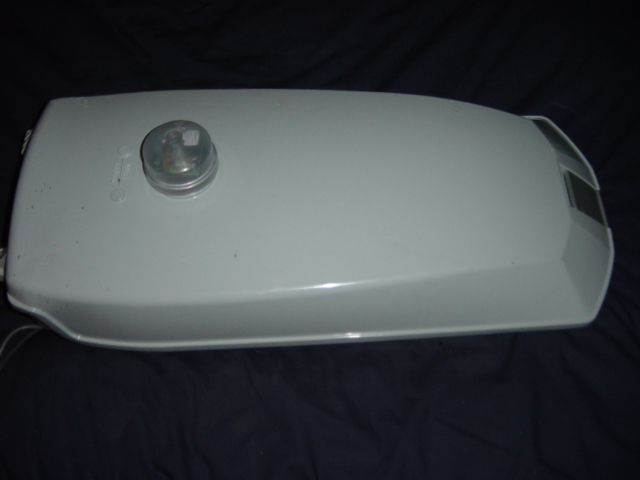 The Syracuse is of an all-aluminium construction, however the exterior is painted light grey. As the canopy is slightly curved, two small raised circles are provided, in order that the lantern can be made level when used in the side entry position - a spirit level could be placed across both of these. This example was mounted post-top however, and so the lantern obviously levels out itself when placed on the column.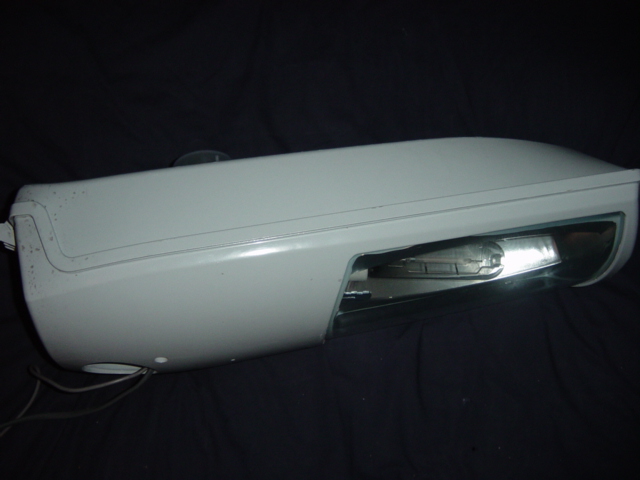 When looked at sideways-on, the lantern resembles either an Urbis DZ15 or Onyx. The lantern's shape is designed to minimise upward light, which I think it must do very well. Apart from some dried mud to the rear of the lantern (which will wipe off), the lantern is pretty much in as-new condition.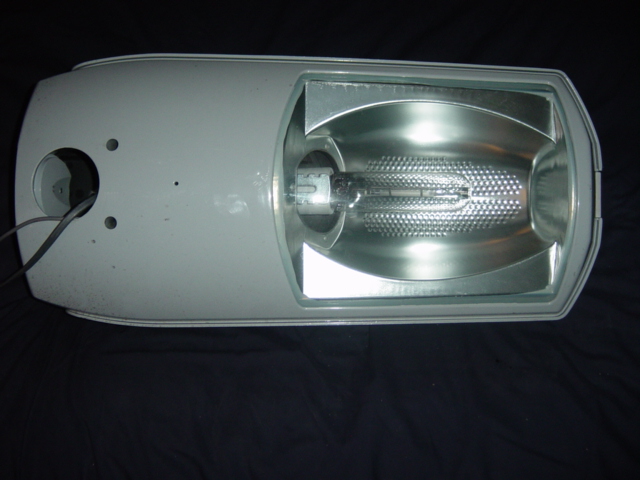 The lantern can be mounted on shafts with a diameter of up to 76 mm post-top, and up to 60 mm side-entry.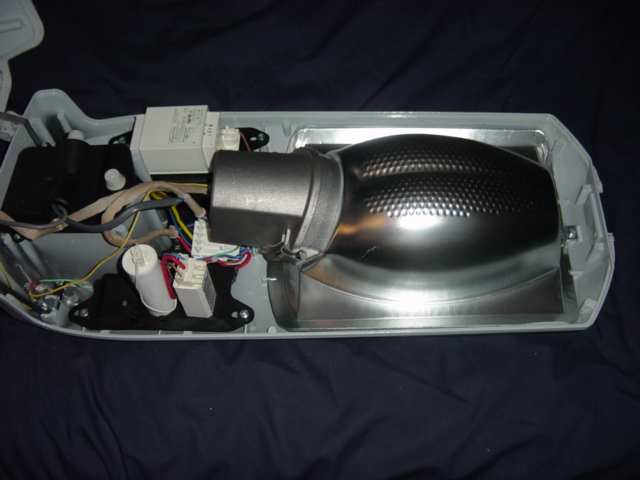 The gear is all made by German manufacturer Vossloh Schwabe, however the lantern itself is made in the UK. To remove the lamp, the two clips on either side of the silver handle have to be undone. They are tight to ensure that a good seal is maintained.
---
The photograph below shows a Syracuse in situ - this is actually the one that replaced my ZX3. The lantern was originally mounted post top, however an outreach bracket was added shortly afterwards and the lantern was made side entry.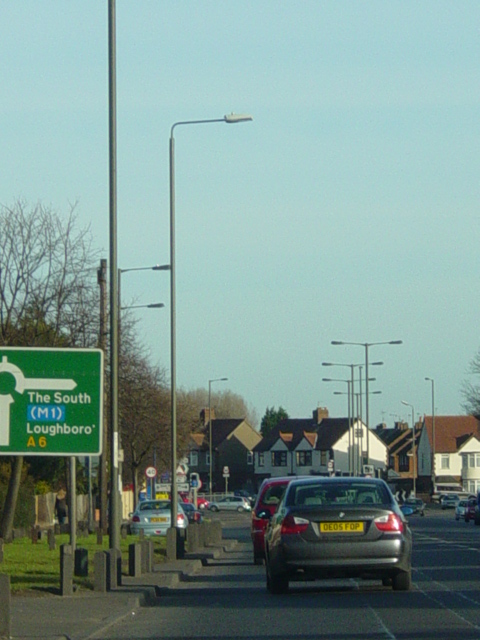 Thorn Alpha 2000 | ELECO PT1031
---
CLICK HERE TO MAKE A MONETARY DONATION
© 2002 - English Street Lights Online