Thorn Alpha 2000
Lantern acquired in November 2005.
This example was saved by Claire after a number were removed from the A38/A50 roundabout just out of Derby in mid-2005. Urbis ZX3 lanterns of the same wattage replaced the 2000s, which may raise questions as to why they were replaced in the first place - I believe it was because Philips MA 60s on the main part of the A38 had also been replaced, and so having all the lanterns the same created a uniformity. Despite the replacements, Alpha 2000s can still be seen on the A50 through Derbyshire, on both the main carriageway, and on the adjoining sliproads.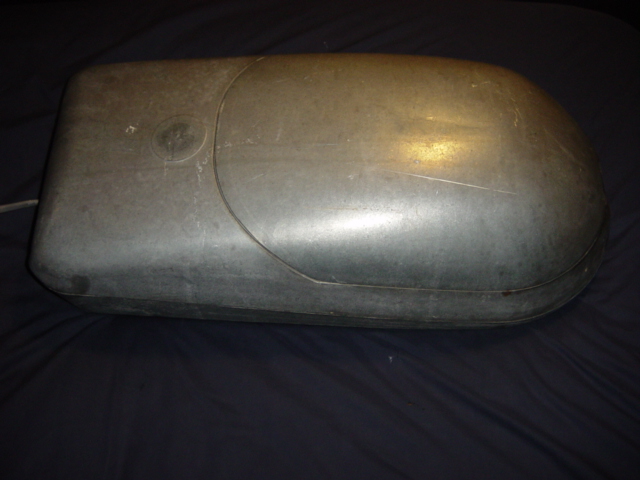 For some reason, Alpha 2000s have a removable panel at the front of the canopy - I thought it might be a way of changing the lamp without having to lift the whole canopy, however this would have to be opened to allow this to happen as the panel is screwed in place! The lanterns were all group-switched, and so NEMA sockets were not fitted, however the position of where the socket would go is visible to the left of the panel.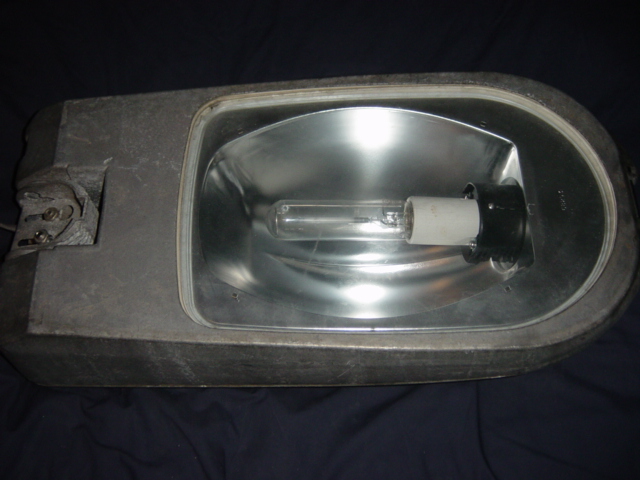 The lanterns all had flat glass covers, and because of this, the columns were positioned closer together.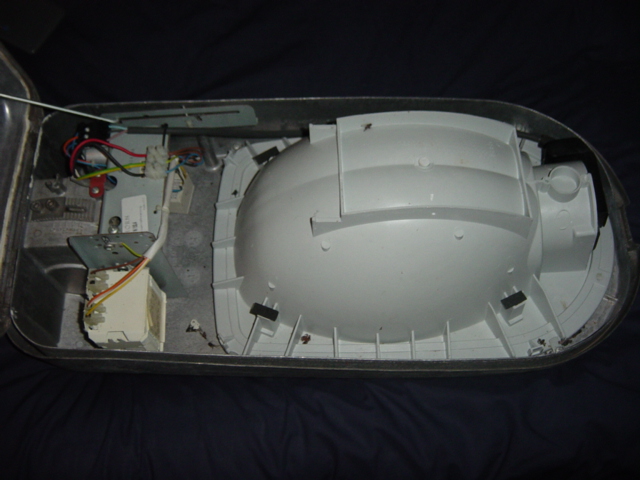 The optic is sealed to a tightness of IP65, and the inside of the lantern is slightly lower at IP54. However, the lantern had been up for nine years, and yet very little dirt had gathered inside during that time.
---
The lantern was fitted to an AC Ford AC 872 wall bracket on Friday, 27th October 2006. Originally I had planned to install the Holophane Syracuse Medium in this place; however, this proved too fiddly to accomplish and so the Alpha 2000 was chosen as a last-minute replacement. The lantern only just fitted!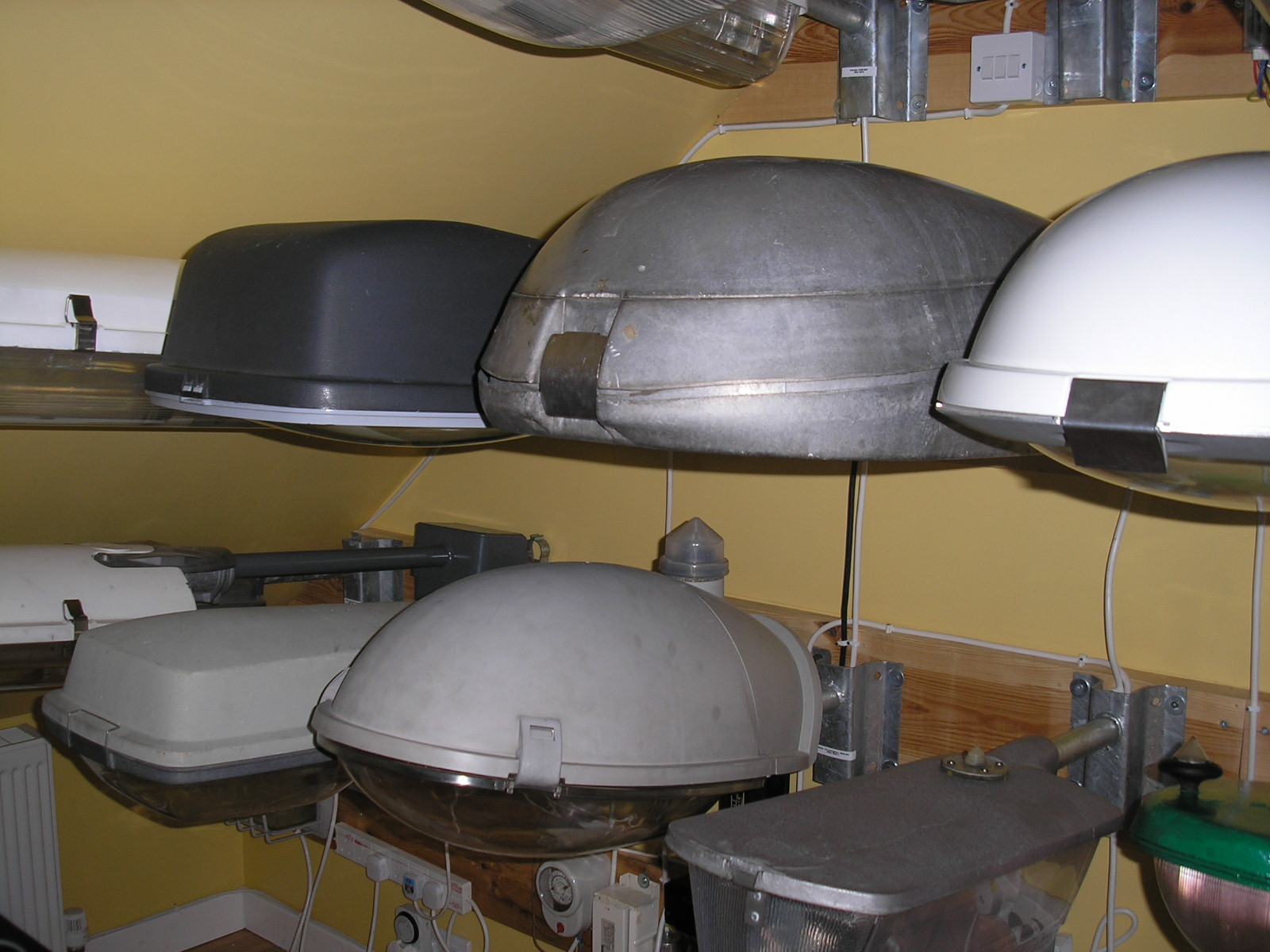 It may actually have been a good idea to install this 'Thorn between two roses' in this location - firstly, it means that I get to make up awful puns like that; and secondly, the lantern is just below its ancestor - the Thorn Alpha 3.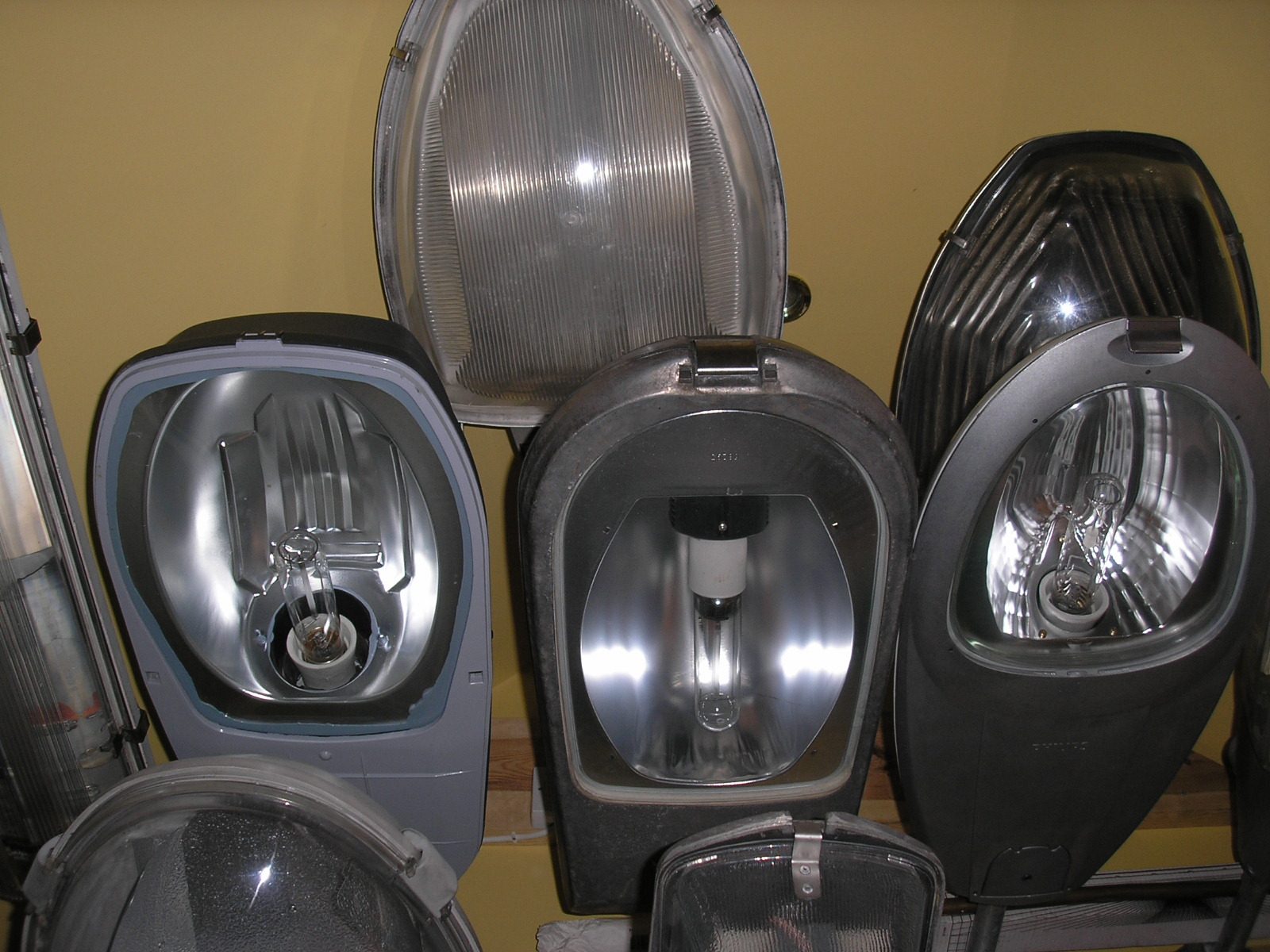 To the left is the Urbis ZX3; to the right we have the Philips 'Iridium' SGS 253.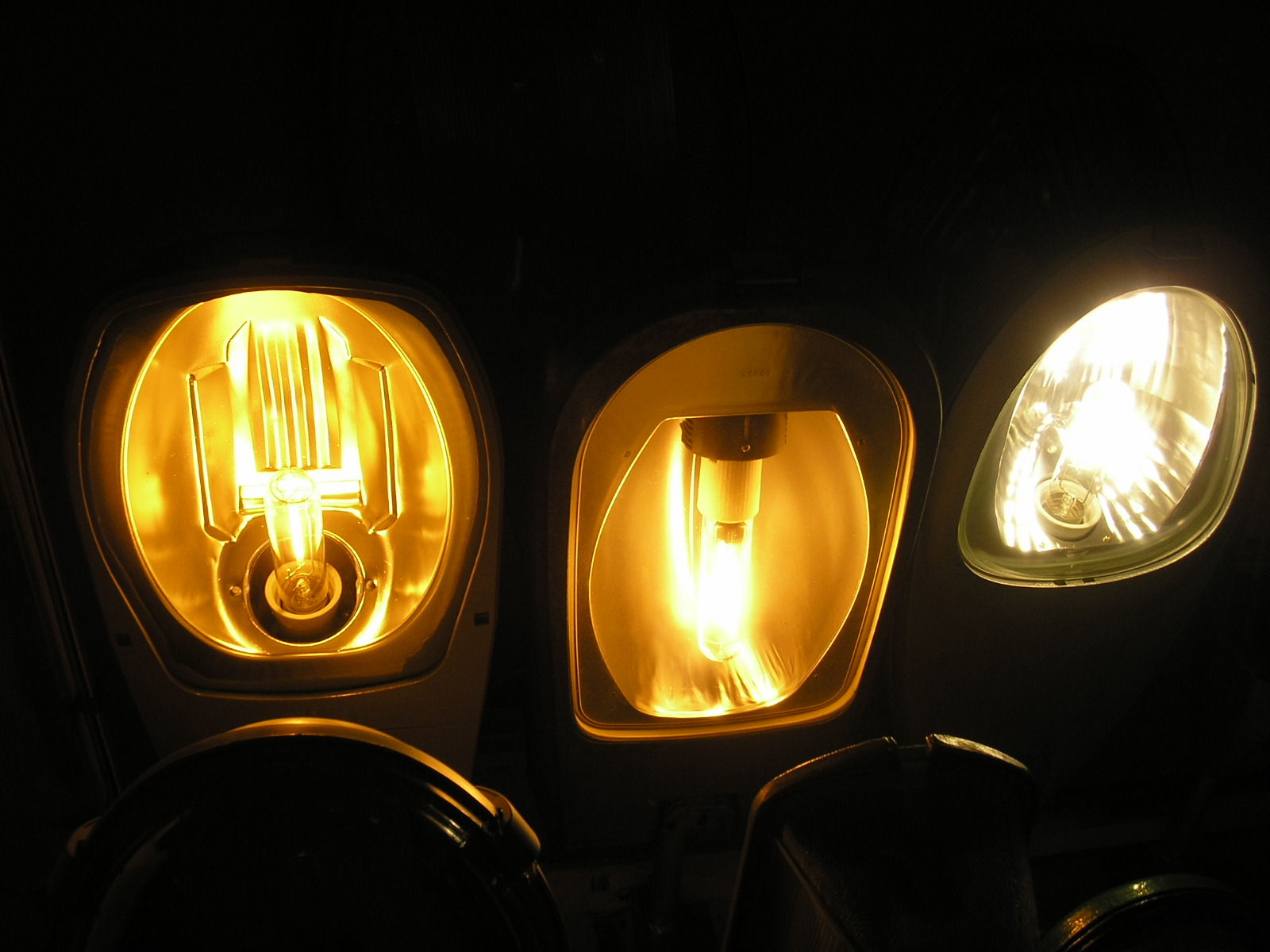 All three lanterns were then powered up - it is interesting to be able to compare the optics in this way.
Lantern warm-up video:
Atlas Alpha 8 | Holophane Syracuse Medium
---
CLICK HERE TO MAKE A MONETARY DONATION
© 2002 - English Street Lights Online