Thorn Triumph 1
Lantern acquired in September 2005.
It isn't just Philips who coin odd names for their lanterns! This lantern came from the riverside footpath on Pride Park after its column was damaged - I can actually remember seeing it in-situ and thought then that it would probably be replaced at some point. The Triumph 1 is confined to being used on just a few footpaths in Derby, however the larger Triumph 2 is used on the section of the A52 maintained by the City Council, in the direction of Nottingham.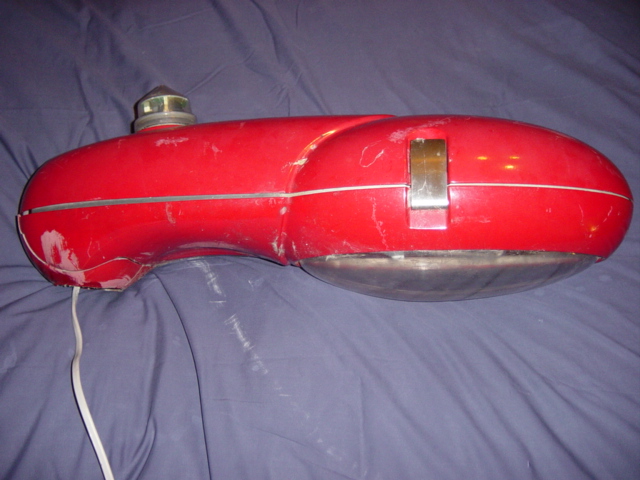 All of the street furniture for the Pride Park area is painted a deep red colour - this includes the lighting for footpaths. The colour on the lantern has faded over time, but it is still very vivid.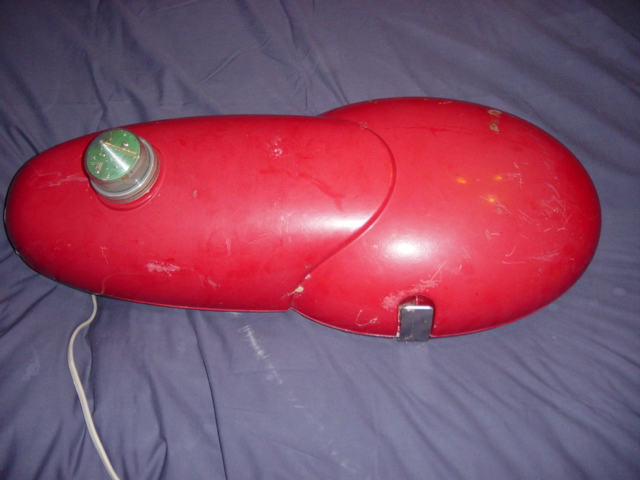 The green of the Monostar 1000's circuit board contrasts sharply with the red of the lantern!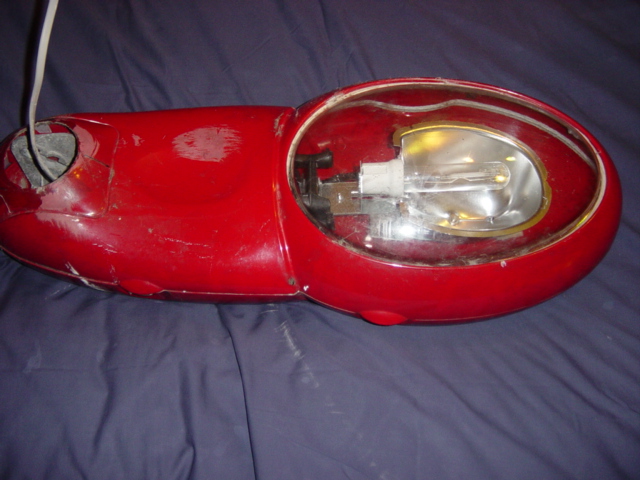 The reflector for the lantern is tiny, and so the direction of light may be restricted. The bracket/post top entry is made from a piece of plastic, and this was slightly damaged when the column was hit. (The lantern was situated on a footpath, but perhaps someone decided to go on a late night off-roading spree!)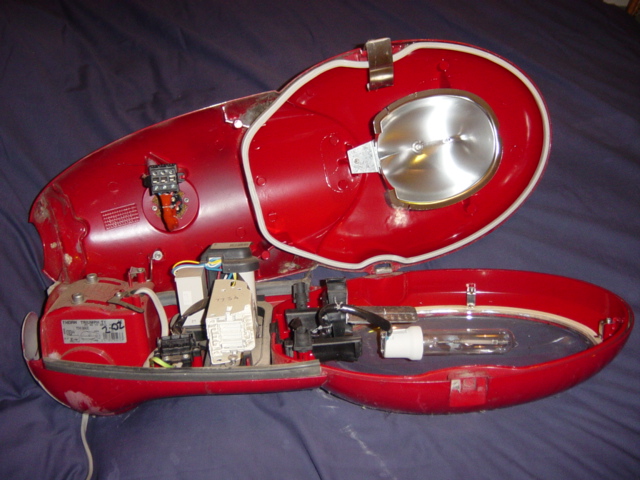 The canopy hinges to one side to allow access to the lamp and gear.
The lantern was installed in February 2002 according to a date on the label.
---
Restoration of the lantern took place on Wednesday, 25th January 2006. I started by taking the lantern to pieces and cleaned each accessory individually. The bodywork was then repainted. Luckily I managed to find a red that was almost exactly the same colour as the original, though the photographs below made it appear much brighter: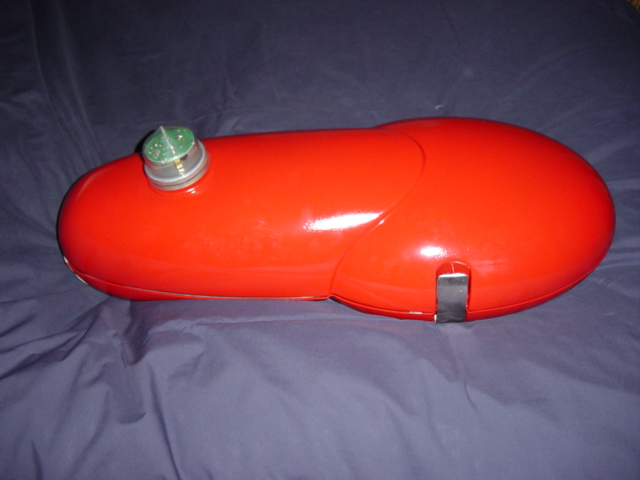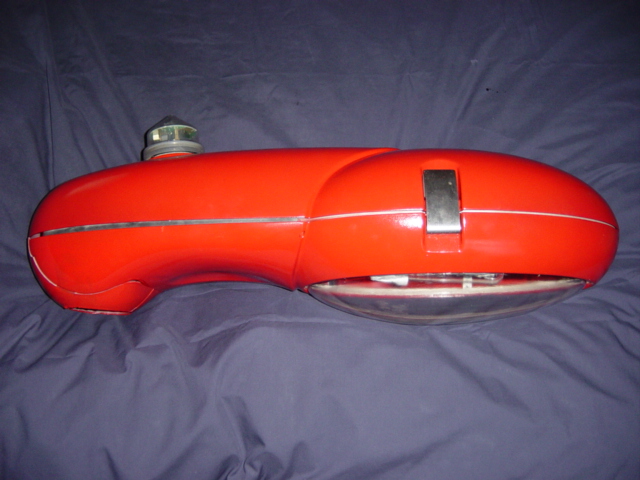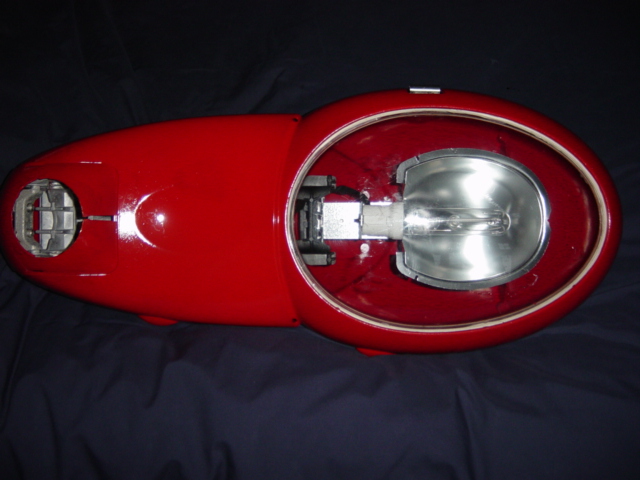 ---
The lantern was then fitted to a mini column and powered up: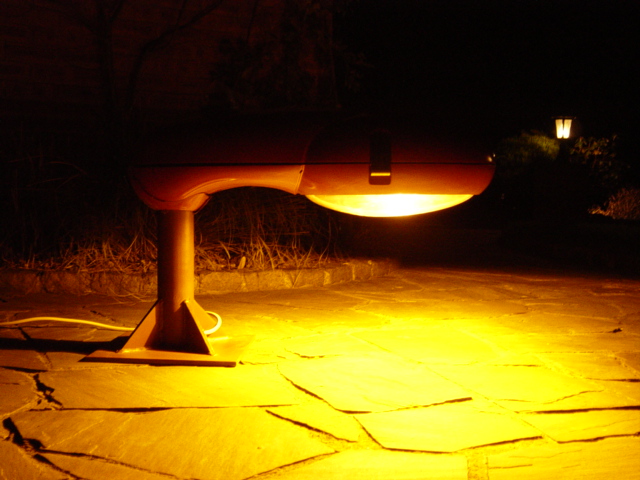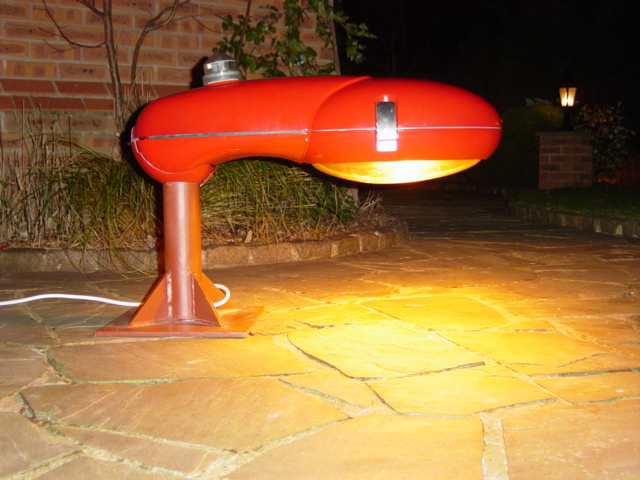 ---
The following couple of pictures show an identical Triumph 1 in-situ: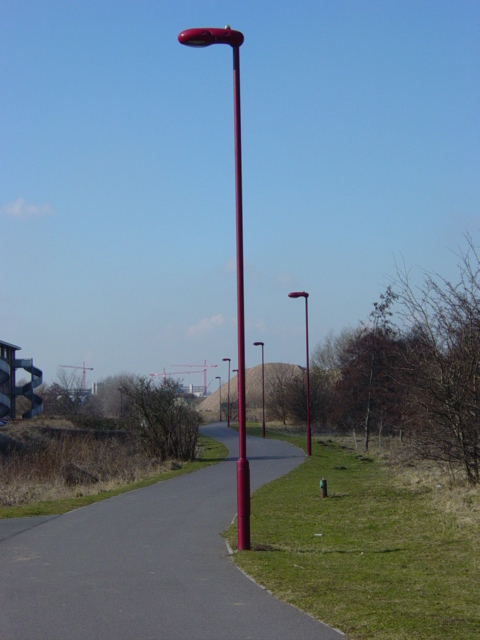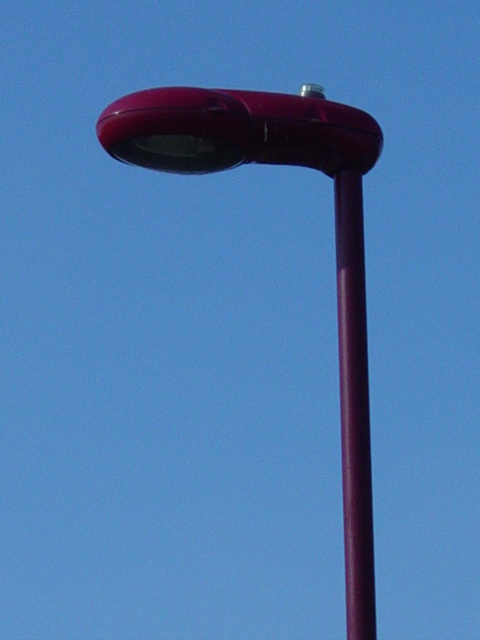 These examples are from the same place as my own example came from - the Pride Park riverside footpath. My example itself came from a column just along from here: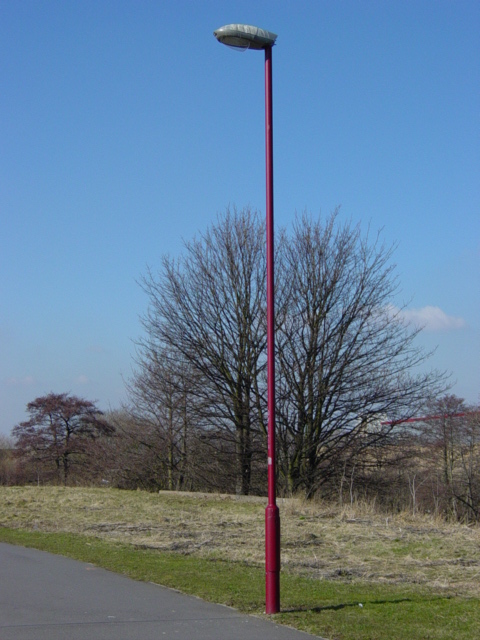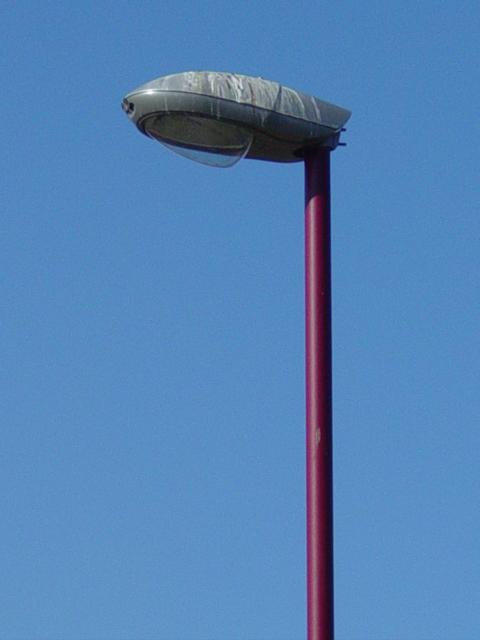 The replacement Arc looks somewhat out-of-place with it being painted grey and placed on a red column! Clearly, birds have met the change with similar disapproval and have left their distinctive mark on the canopy!
Philips FGS 104 | Thorn Triumph 2
---
CLICK HERE TO MAKE A MONETARY DONATION
© 2002 - English Street Lights Online