Thorn Triumph 2
Lantern acquired in October 2005.
This example came from the part of the A52 that forms a section of the Inner Ring Road, and had only received a couple of months' use when it was removed in September 2005. The reason behind the removal is that major roadworks commenced, which meant that some columns had to be taken down to allow easy access for works vehicles.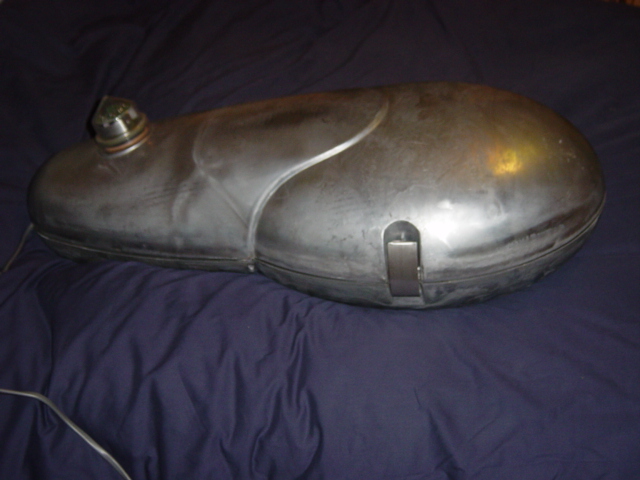 Unlike my Triumph 1, this lantern is unpainted. The aluminium is still shiny due to the lantern only being used for a short time.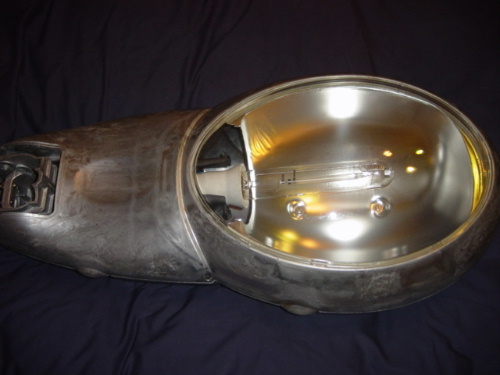 The reflector is much larger than the one used in the Triumph 1; and the bowl on this is curved glass, rather than curved polycarbonate. There is also no cover over the bracket entry, though I don't think that there would have been one.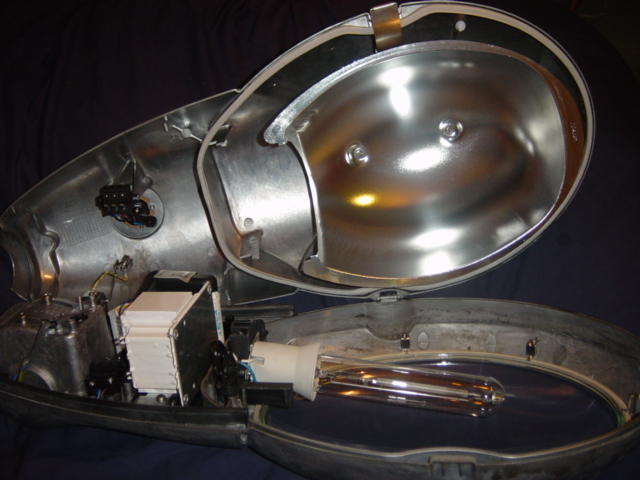 The lantern opens in the same way, though the fastening clip is currently quite difficult to loosen due to the lantern obviously being much newer.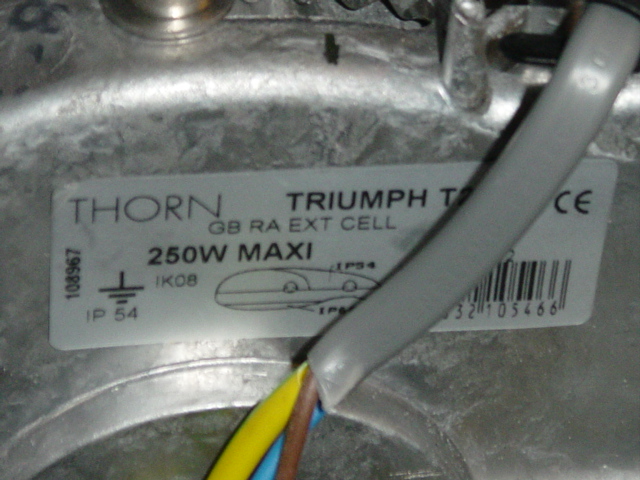 The label had already come loose, so I stuck it back on. It states that a maximum of a 250 W lamp should be used, and yet this lantern runs a 400 W lamp complete with gear, which would have been factory fitted, so a mistake has been made somewhere along the line!
Thorn Triumph 1 | Thorn Gamma Basique
---
CLICK HERE TO MAKE A MONETARY DONATION
© 2002 - English Street Lights Online