103c. Nottingham Road, Somercotes, Alfreton Positioned within a small compound housing an electricity substation is a Stanton 7 concrete column supporting the remains of a Revo C14408T 'Bell Top' lantern, both of which date from the 1950s and are likely to be original to when the substation was built - the light would be switched manually by engineers working on the substation at night, although, as the lantern now lies derelict, and the column is spalling heavily at its joint with the bracket, this functionality must have fallen out of favour.
The substation compound is situated at the far end of the parking area for a car dealership.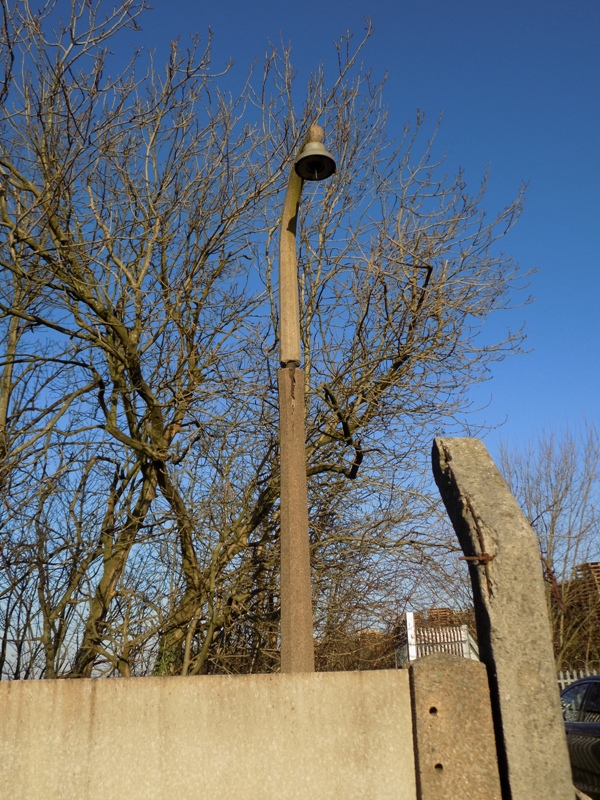 The spalled bracket joint looks especially precarious on this installation.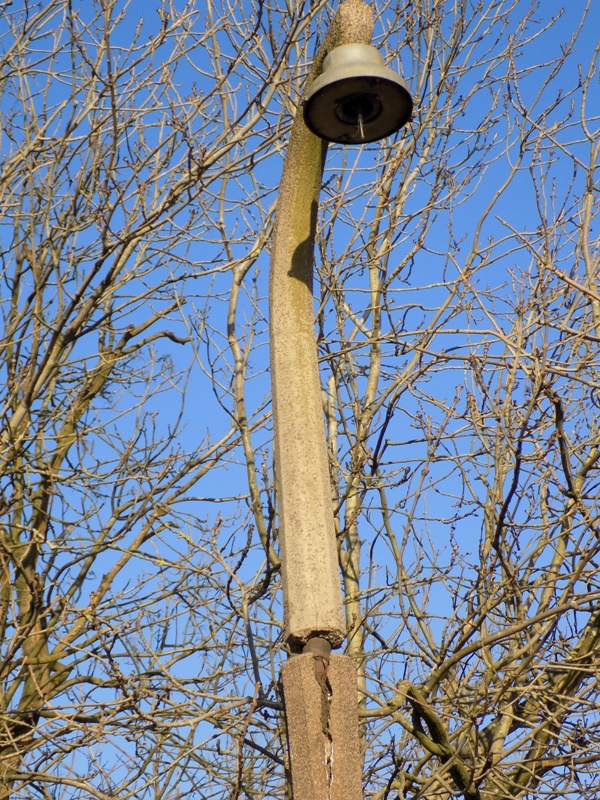 If the lantern had a bowl and refractor originally, these are long gone now.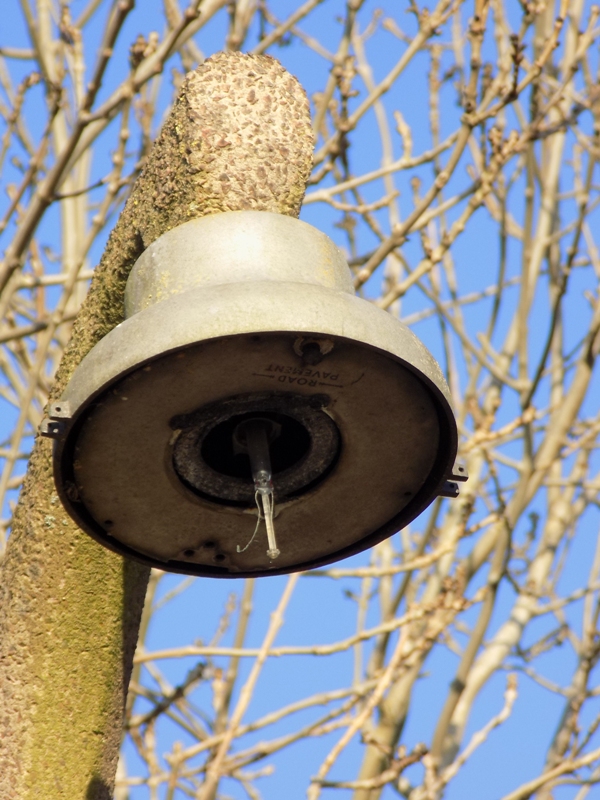 The central stem of a tungsten filament lamp remains fitted in the lampholder, however.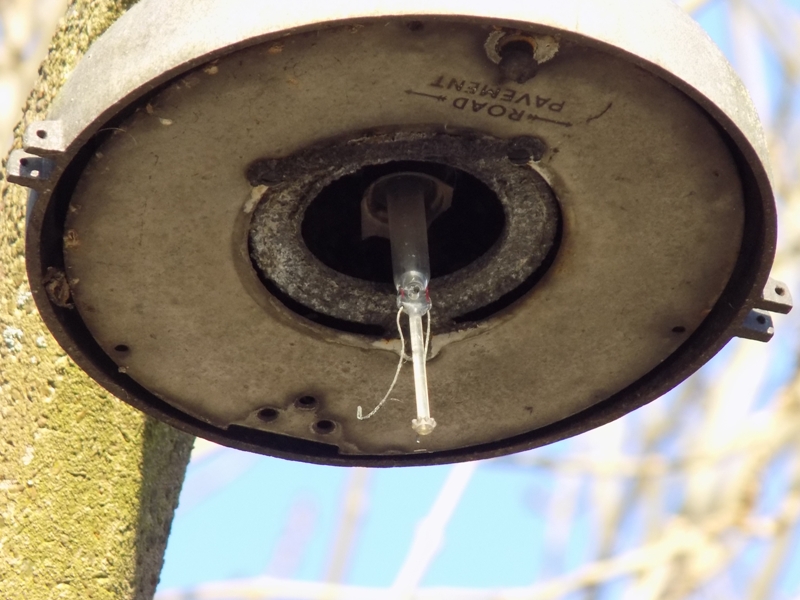 From the side, the simple curve of the bracket can be appreciated.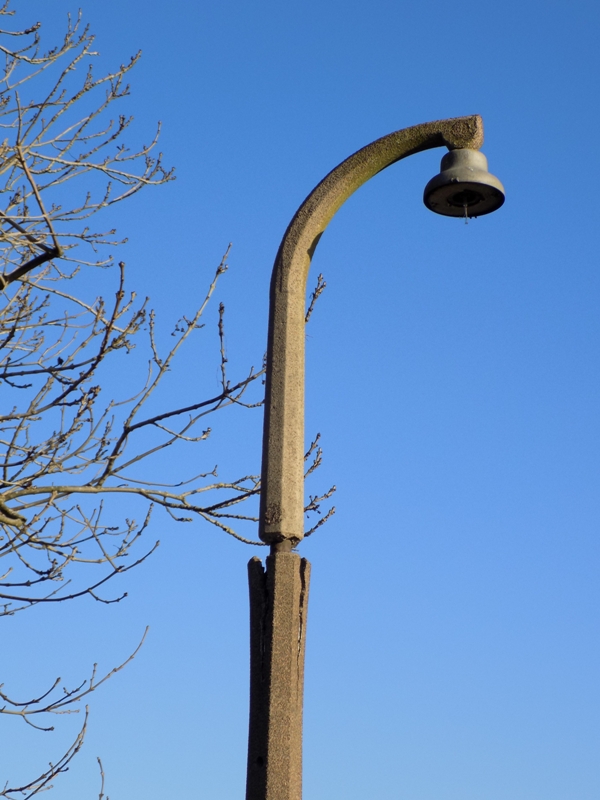 There appears to be some sort of circular pattern moulded into the bracket above the lantern, although its appearance is indistinct, owing to the concrete having eroded over the years.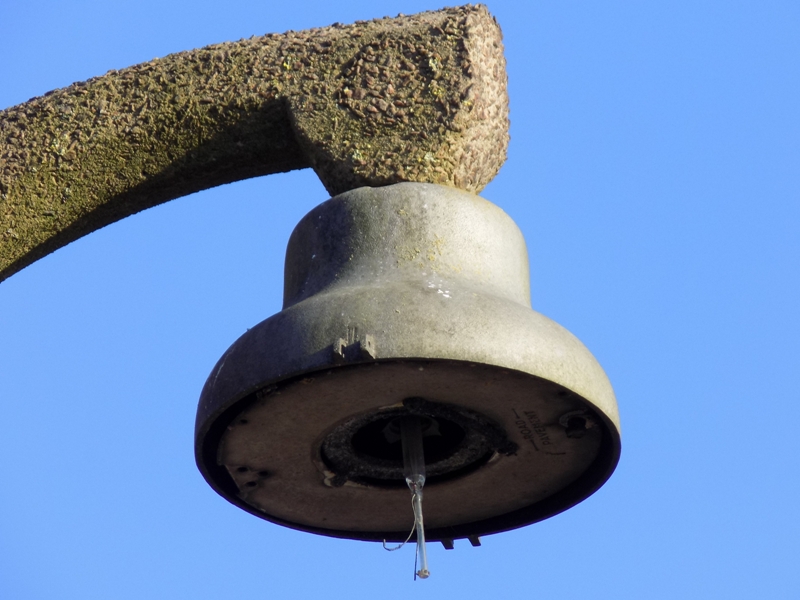 A Simplex manual switch is fastened to the outside of the column - I wonder how much use this has seen in its lifetime.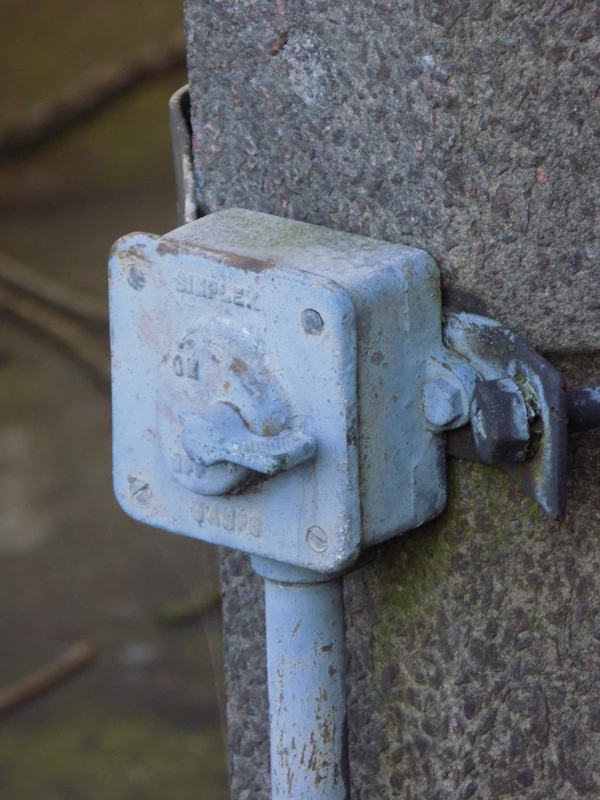 See also - Survivors 65B (Butterley Hill, Ripley), 65C (Peasehill, Ripley), 96 (Gibfield Lane, Belper), 150B (Milnhay Road, Langley Mill) and 171B (Off Church Street, Kilburn).
---
CLICK HERE TO MAKE A MONETARY DONATION
© 2002 - English Street Lights Online