115i Central Pavement / Market Place, Chesterfield Located at the junction of where Central Pavement opens out into the Market Place are two ornate cast iron columns of the same type that exist around Buxton's Pavilion Gardens. I was initially concerned that these installations were modern replicas; however, photographic evidence proves that at least one of them was extant in 1974, and at the time, it was fitted with a GEC 'Oxford' lantern (or a similar product), which dates from the 1930s. Going back earlier, to around 1890, we see that the column was yet to be installed. Today, these lanterns have given way to modern replicas of another GEC product, the ZD10807, although I feel that they are sympathetic towards the style of the installation, and are a bit more unusual than the over-used 'teardrop' heritage lanterns would be - even though, ironically, such a lantern would be a closer match for the Oxford in this instance.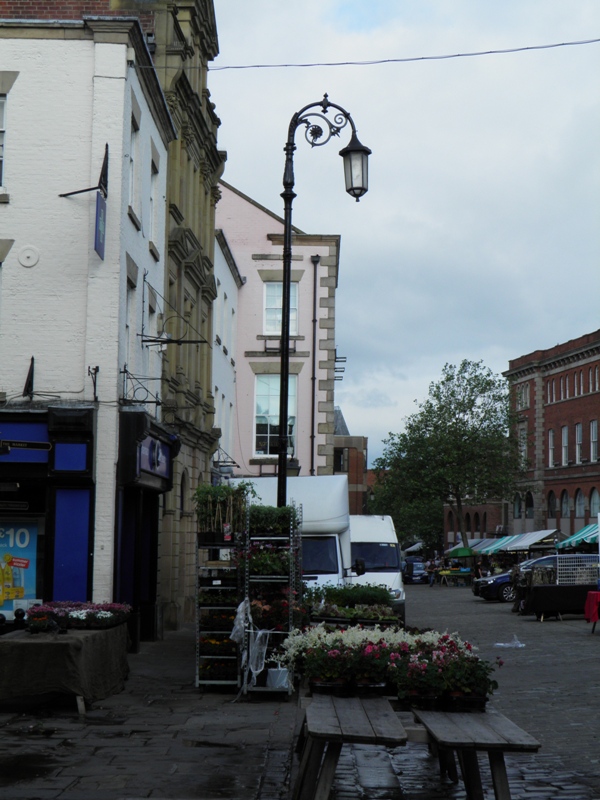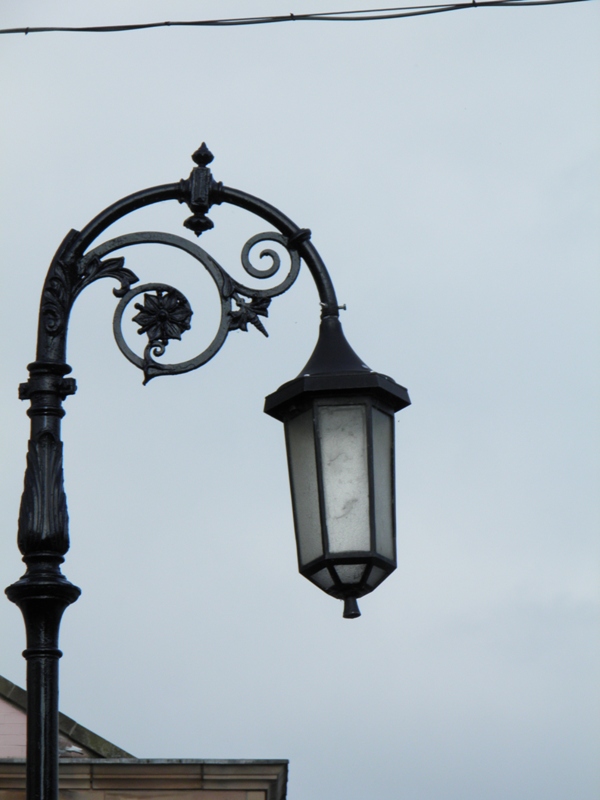 As with the ZD10807, these lanterns feature translucent glazing panels.
The second installation is the one that was pictured in 1974.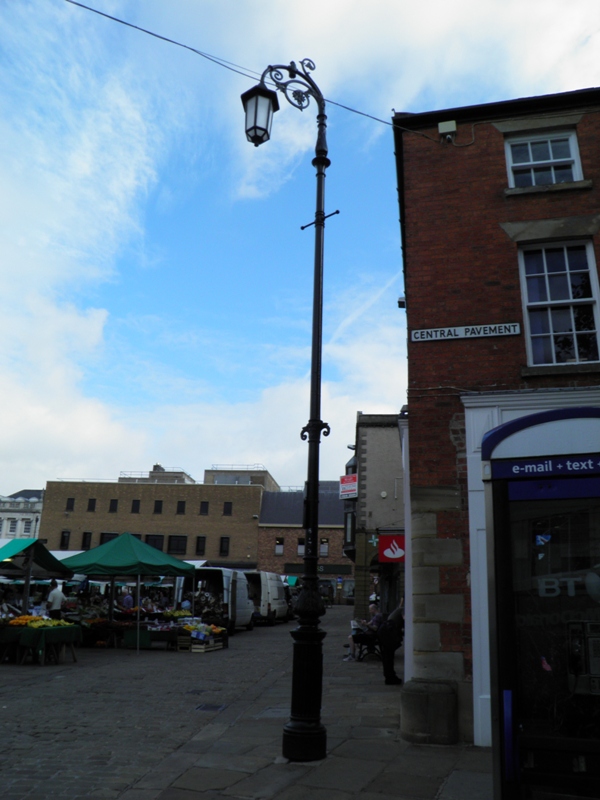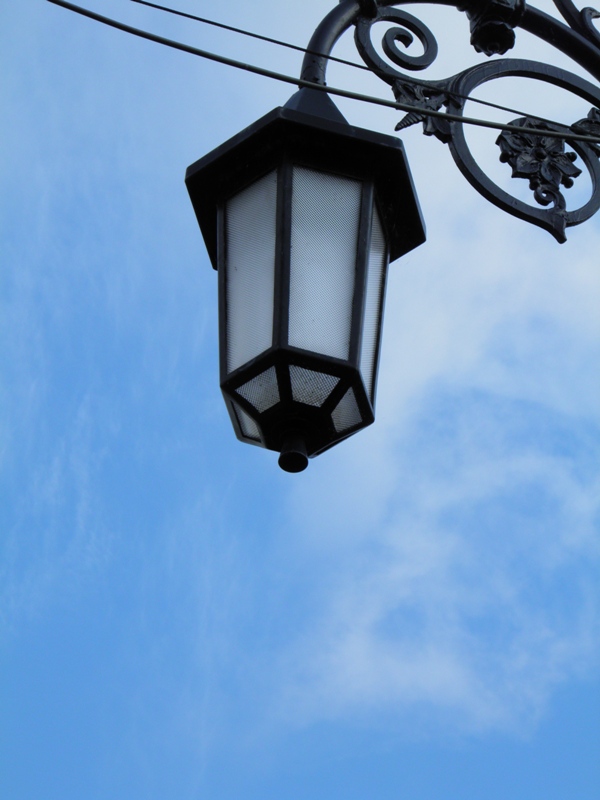 ---
CLICK HERE TO MAKE A MONETARY DONATION
© 2002 - English Street Lights Online