115HA Storforth Lane, Hasland, Chesterfield Installed on several 20 ft (6 m) Abacus tubular steel columns are Thorn Beta 8 55 Watt SOX lanterns. The Beta 8 never seems to have gained the popularity of its newer 55 Watt relative, the Beta 2, making these lanterns rather rare. A product inherited by Thorn following the purchase of Associated Electrical Industries (AEI) by the General Electric Company (GEC), the Beta 8's original name was the 'Junior Amberline'; indeed, some versions carried both names well into the Thorn Lighting era - the full-sized 'Amberline' becoming Thorn's Alpha 5, and 'Amber' becoming the Alpha 9, which shares many of the design cues of the Beta 8.
The combination of the 20 ft column and 55 Watt SOX lantern is vastly too low and dim for the amount of traffic that uses Storforth Lane these days; hence, the presence of 10 m columns supporting 150 Watt SON-T WRTL Arc lanterns in the background. These date from the early 2000s, and were installed to improve light levels around new pedestrian crossings and refuges that were constructed at the same time.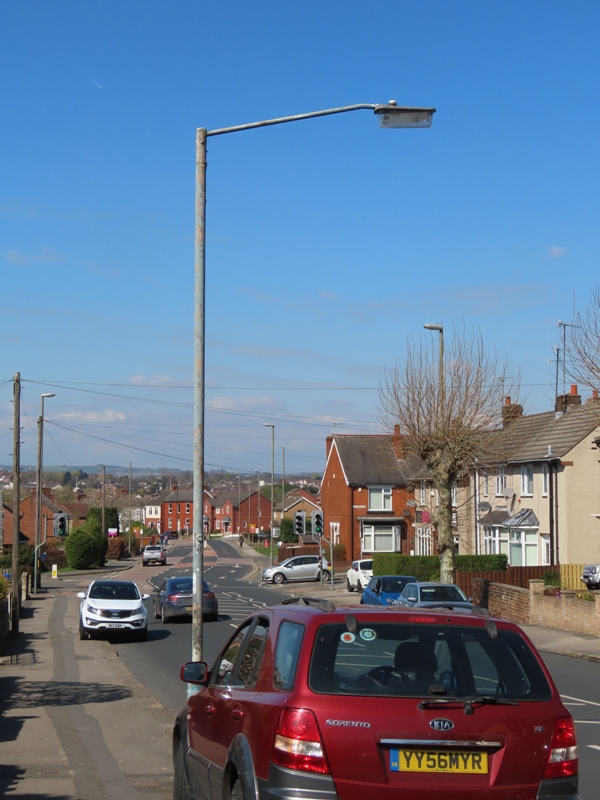 The surviving older columns are seen with a mixture of outreach bracket lengths, with the wider portions of the road necessitating longer outreaches.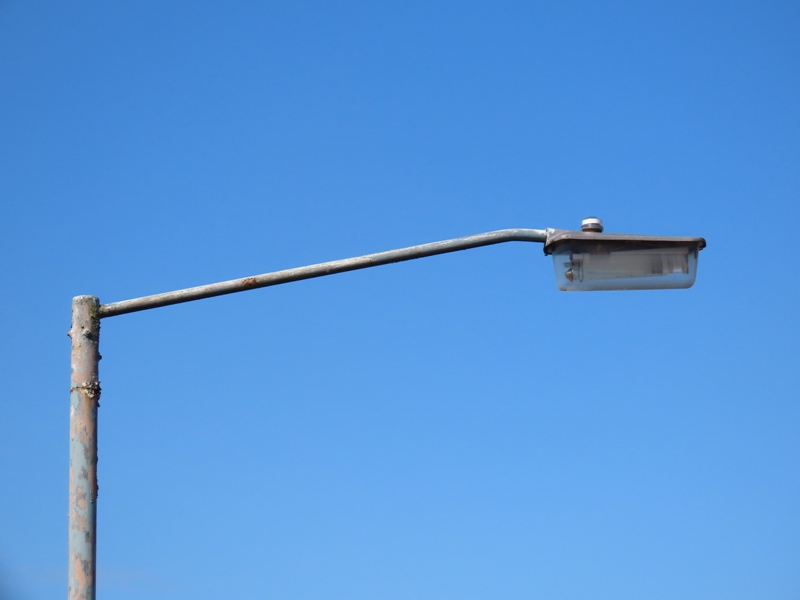 A modern Zodion ZCellLED photocell rated at 20 Lux controls this lantern these days. Although the lantern appears to be missing the lamp control gear, I believe that the original leak transformer may have been replaced with a high frequency electronic ballast, rather than the gear being situated in the column base.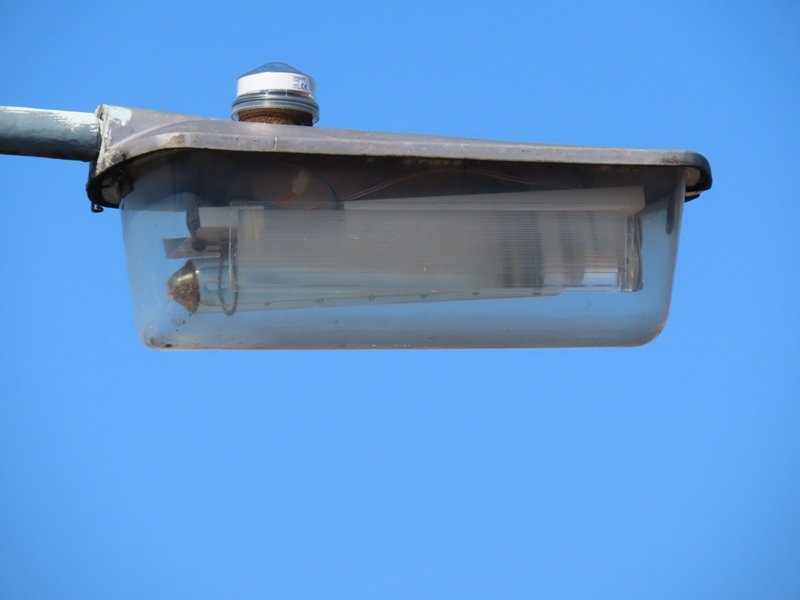 The next column along, installed on the opposite side of the road, features a shorter outreach - the footway is narrower on this side.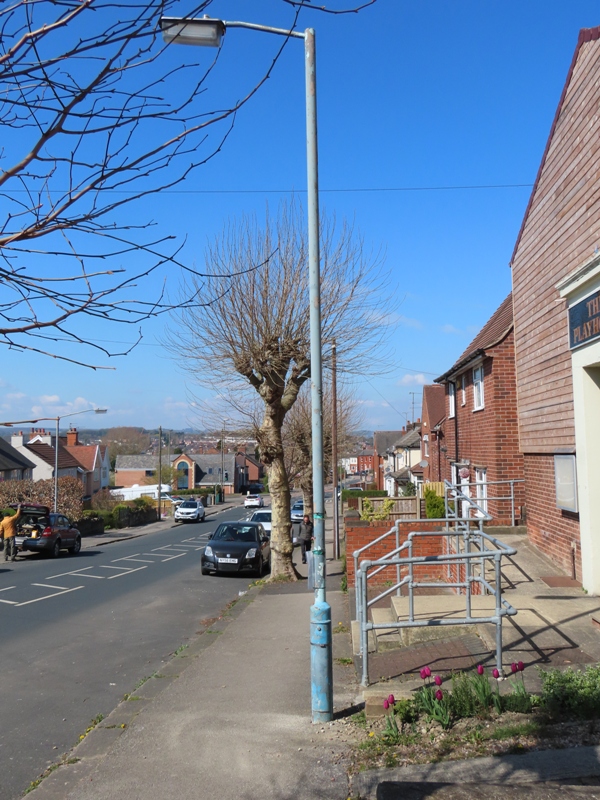 The same installation, as viewed from the other side of the road.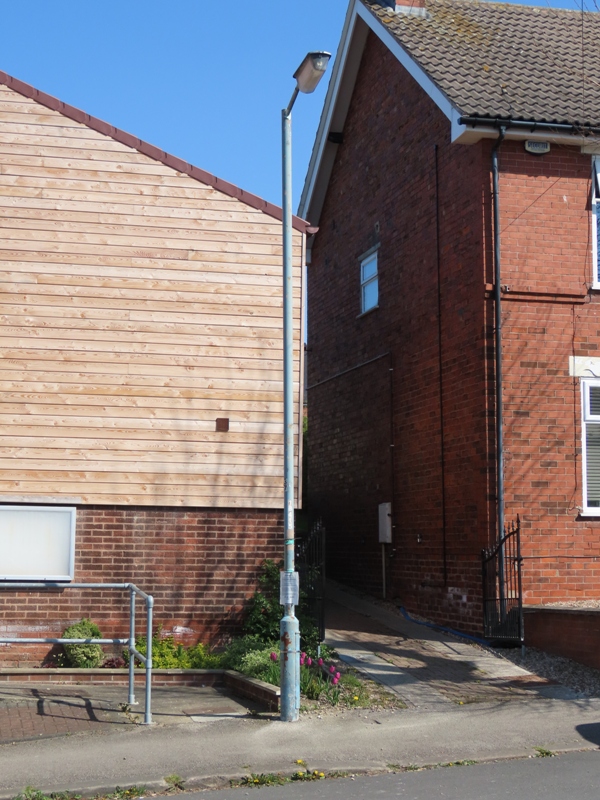 The lantern tapers inwards towards its front.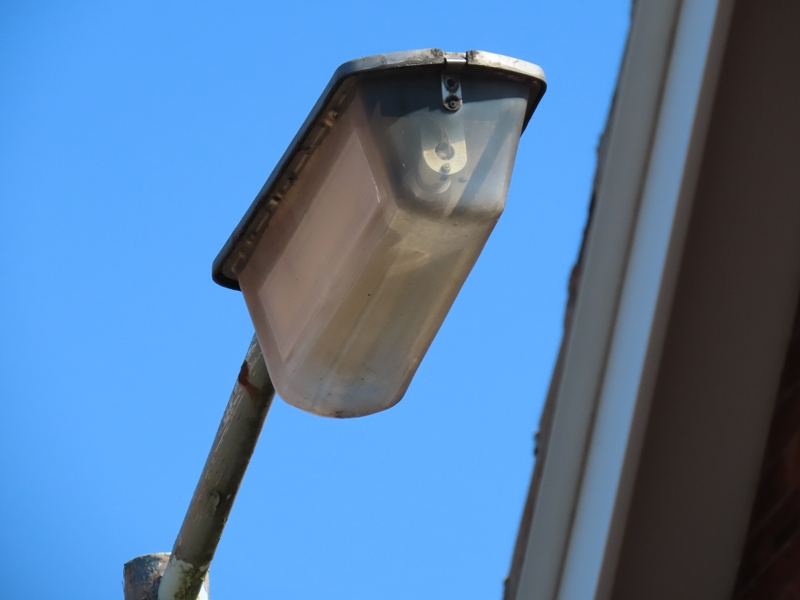 The following installation also has a short outreach, though notice that the bracket of the column in the background has been cut back substantially and now features a Philips MI 36.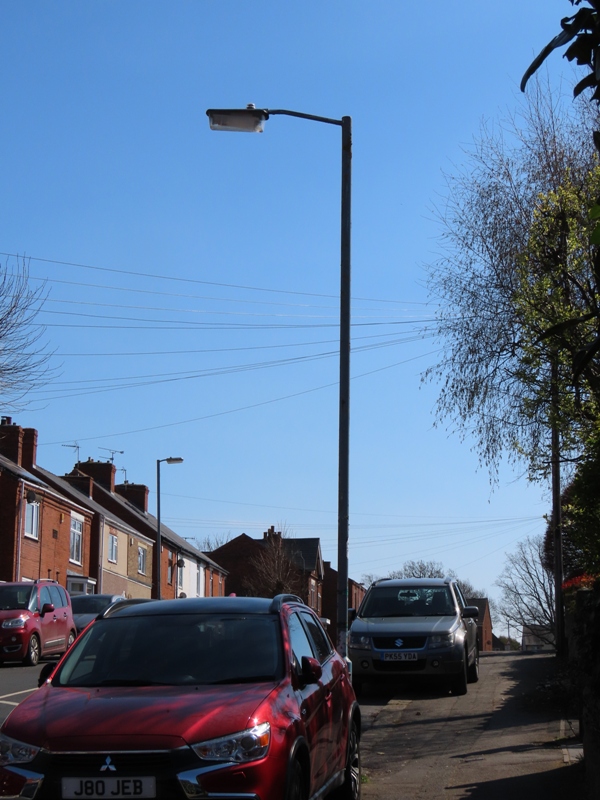 The leak transformer remains in this example. A SELC / Westire AcRo 35 Lux photocell is fitted here.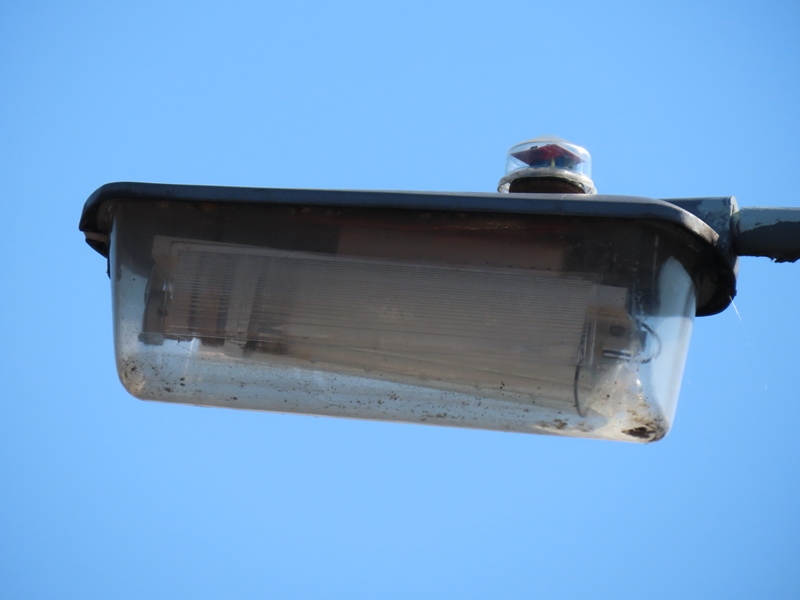 ---
CLICK HERE TO MAKE A MONETARY DONATION
© 2002 - English Street Lights Online