50. Bailey and West End Streets, Stapleford, Nottinghamshire. Along these two adjacent streets are some Stanton 7 columns with Shepherd's crook brackets (similar to the one seen in Survivor #35). Most of the columns are sleeved or have modern lanterns fitted but one column on the former street is fitted with an Eleco HW 505 and the latter is fitted with a Simplex Gemini.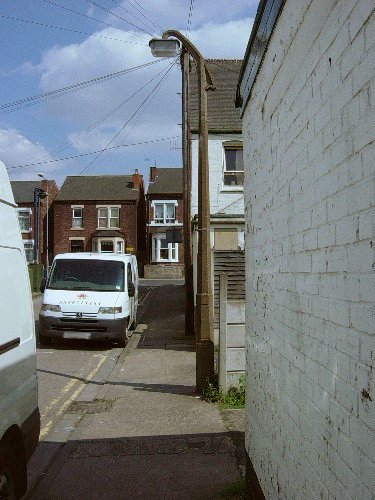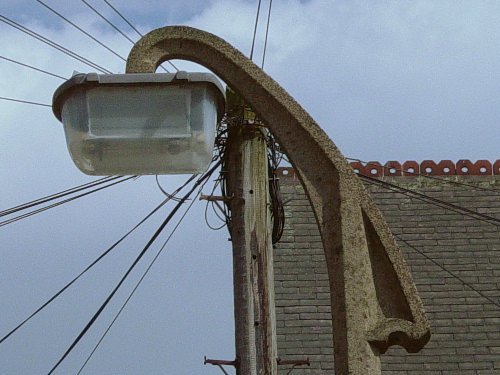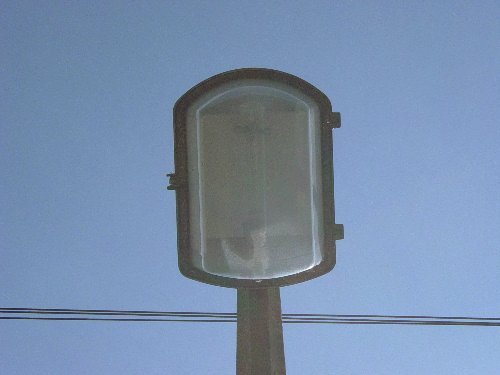 The lamp can just be seen - it looks like a GE 35 Watt. There also looks to be a reflector plate above the lamp, which Jeremy's dad's HW 747 does not have.
The lantern has since been removed (December 2006); however, it has been saved into Claire's collection.
On to West End Street...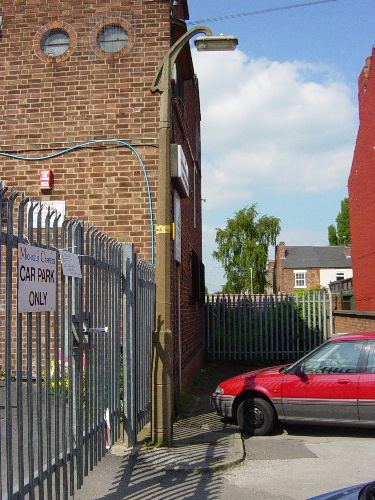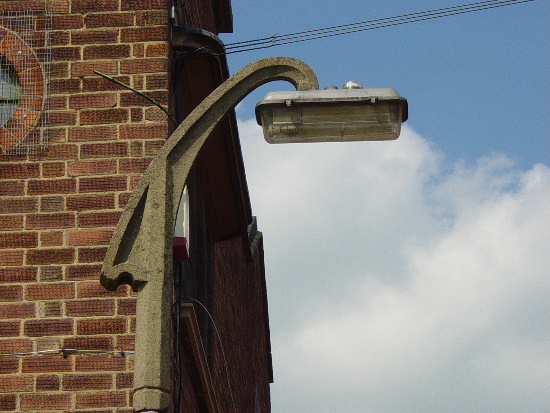 Although the Gemini is top entry, the original top entry section is not used. This could have been a necessary modification as the angle of the bracket may have stopped the lantern from being able to be fixed into place.
---
CLICK HERE TO MAKE A MONETARY DONATION
© 2002 - English Street Lights Online