21HAA. National Brewery Centre, Horninglow Street, Burton-upon-Trent, Staffordshire Situated within the grounds of the Brewery Centre (formerly, the Bass Museum of Brewing, and more recently, the Coors Visitor Centre) are several Atlas / Thorn Alpha 3 lanterns attached to 10 m columns. With the Brewery Centre having closed in October 2022, and the buildings set to be re-purposed as office space for Molson Coors (following their vacation of Carling House), these installations may end up being removed before too much longer; therefore, they are captured for posterity in the event of this happening.
A series of late 1970s' / early 1980s' Petitjean (Valmont-Stainton) sheet steel columns with single-arm brackets are visible through the railings on Horninglow Street.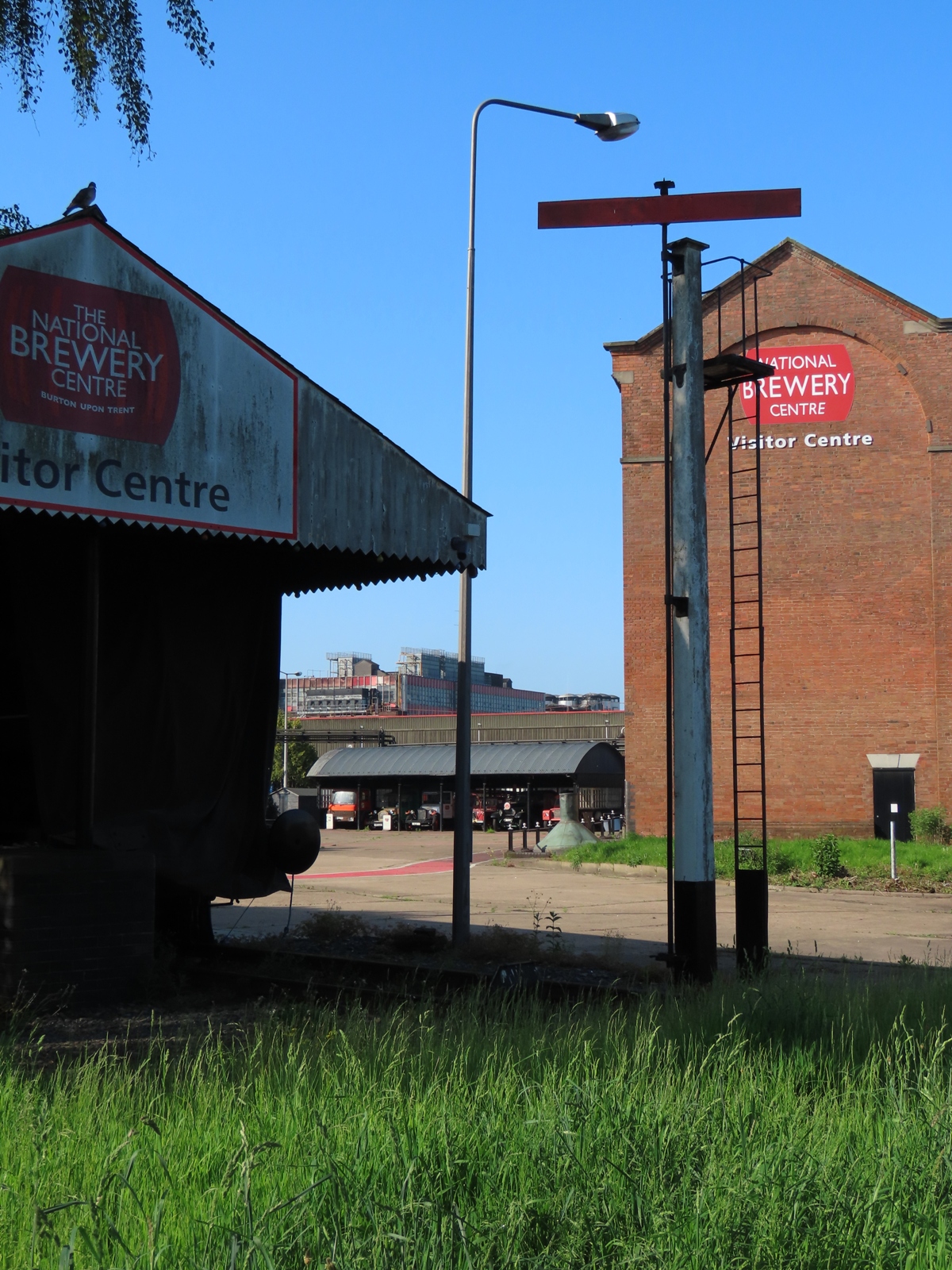 These support later gear-in-head, refractor bowl Alpha 3s.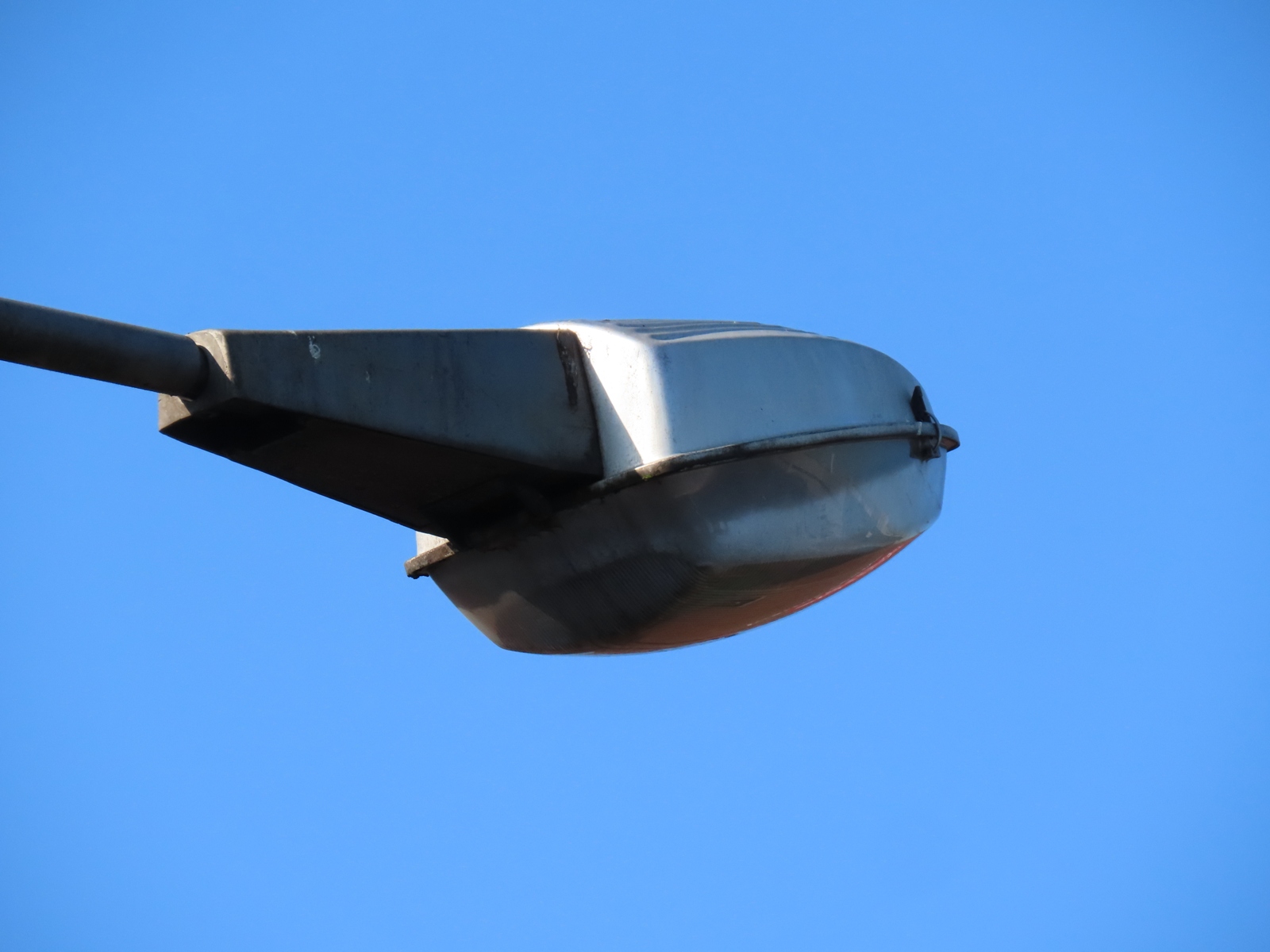 I seem to recall that these examples run (or ran) mercury vapour (MBF) lamps, making them slightly more unusual.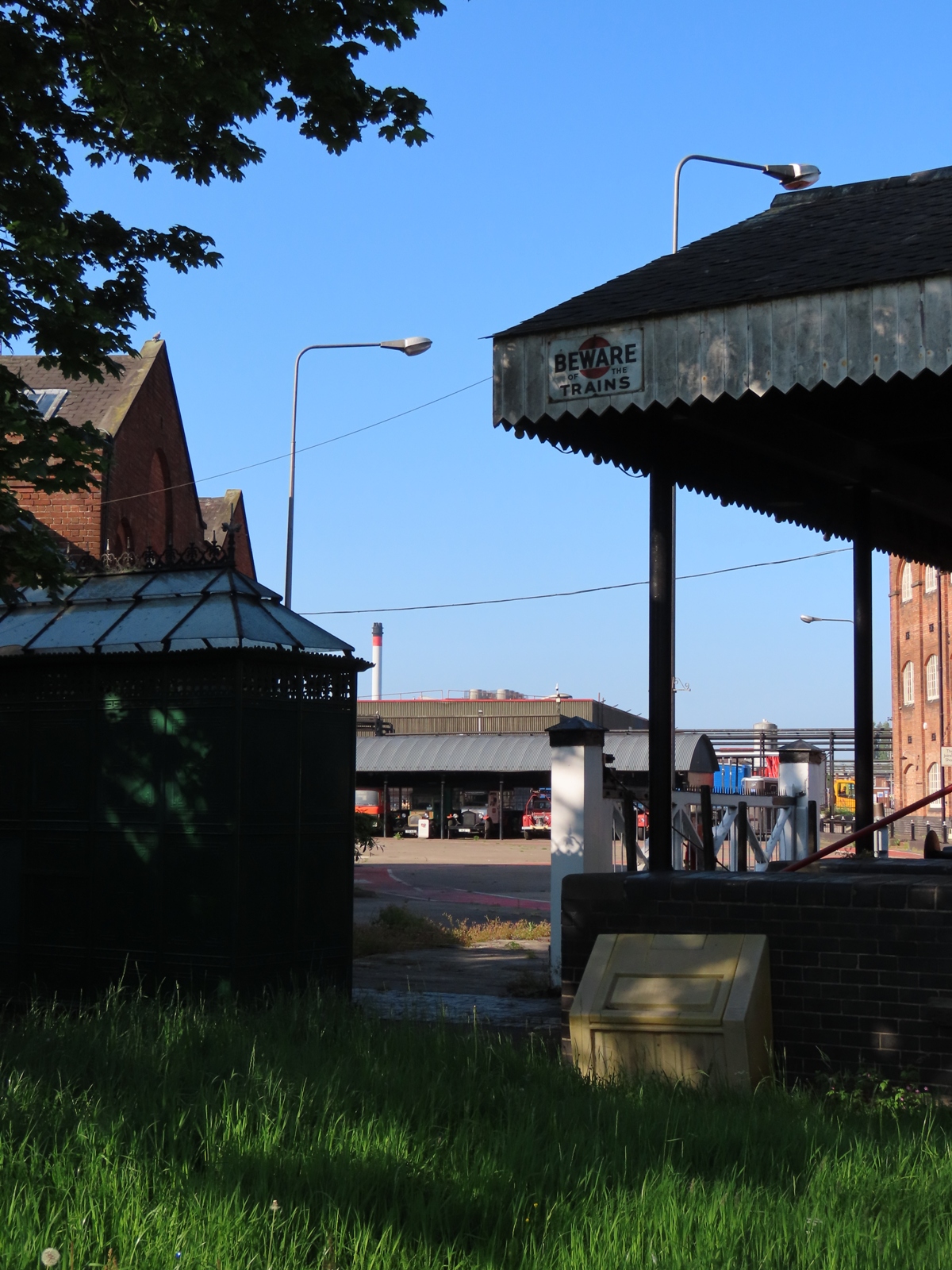 The presence of accumulated water in the bowl of this example reminded me strongly of how my Mk 1 Atlas version looked prior to removal. This dampness has allowed moss to form around the back of the bowl.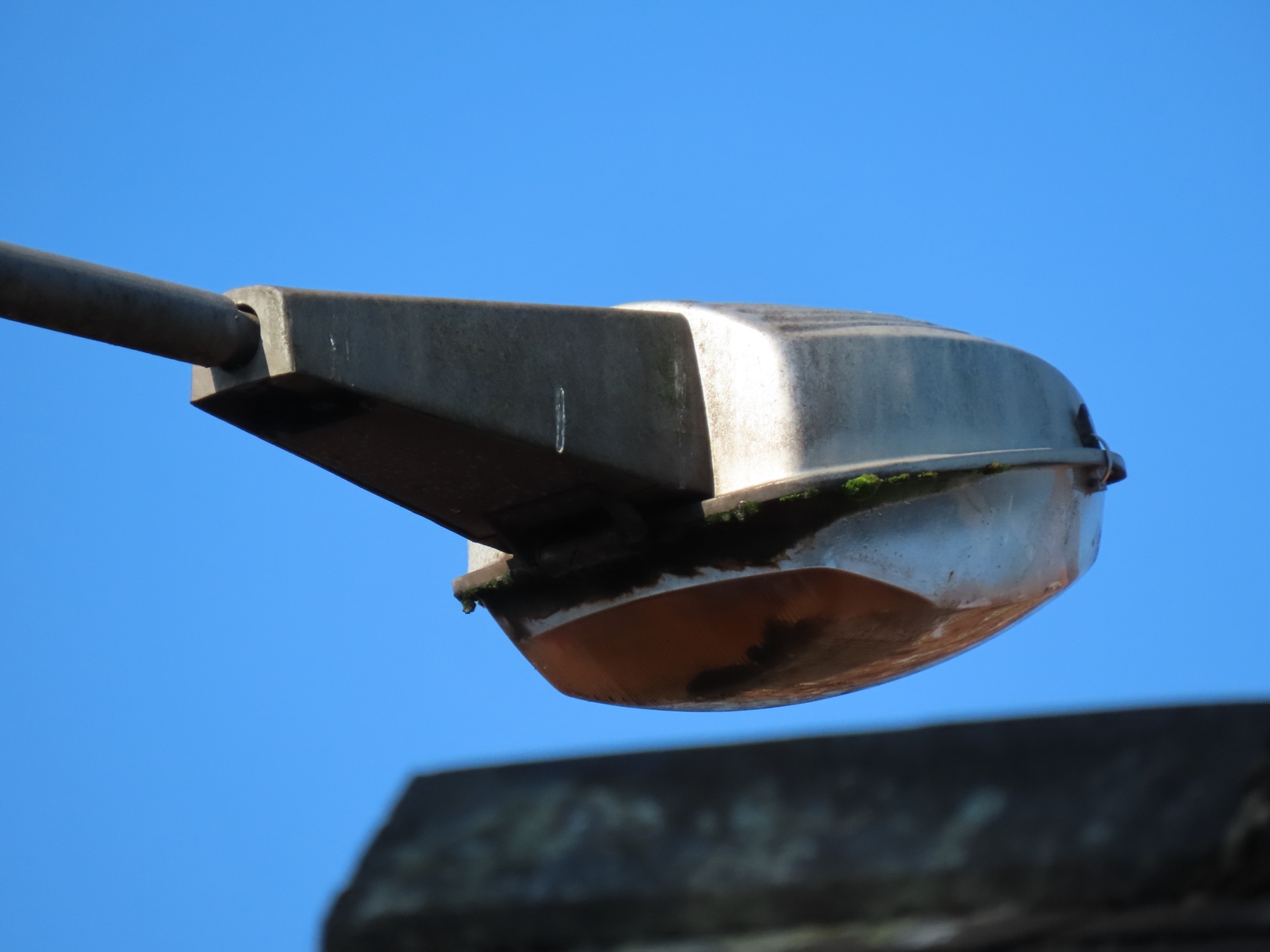 This example had a drier (but more grubby) bowl interior, and the clip visible on this side of the lantern isn't secured fully.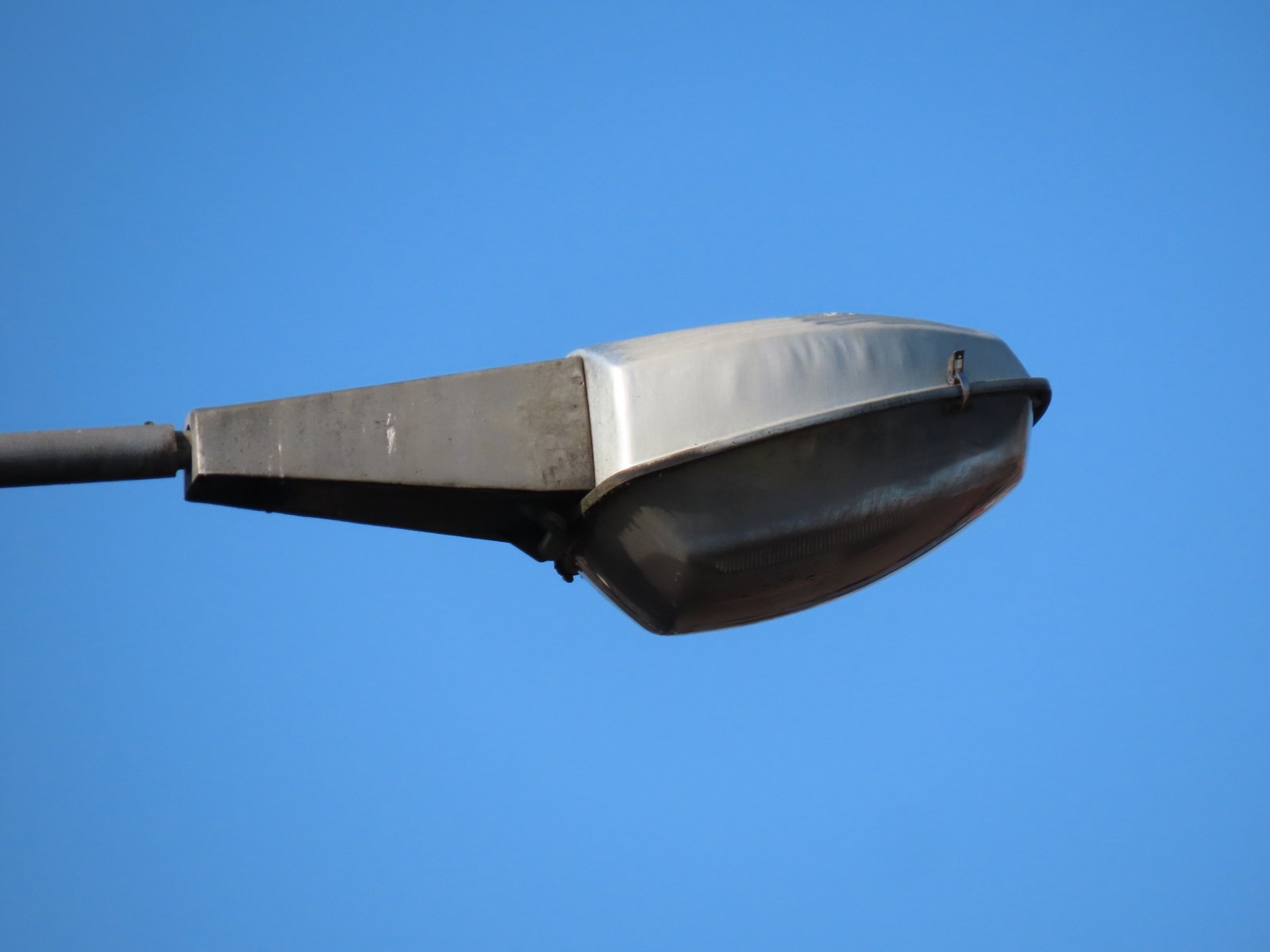 Two older double-armed Thorn QCB 2150 aluminium columns are visible from Guild Street. These Alpha 3s feature four bowl clips each, and shallow, non-refractor bowls. They may be late Atlas or early Thorn products, owing to the later models omitting the two rear clips (see above).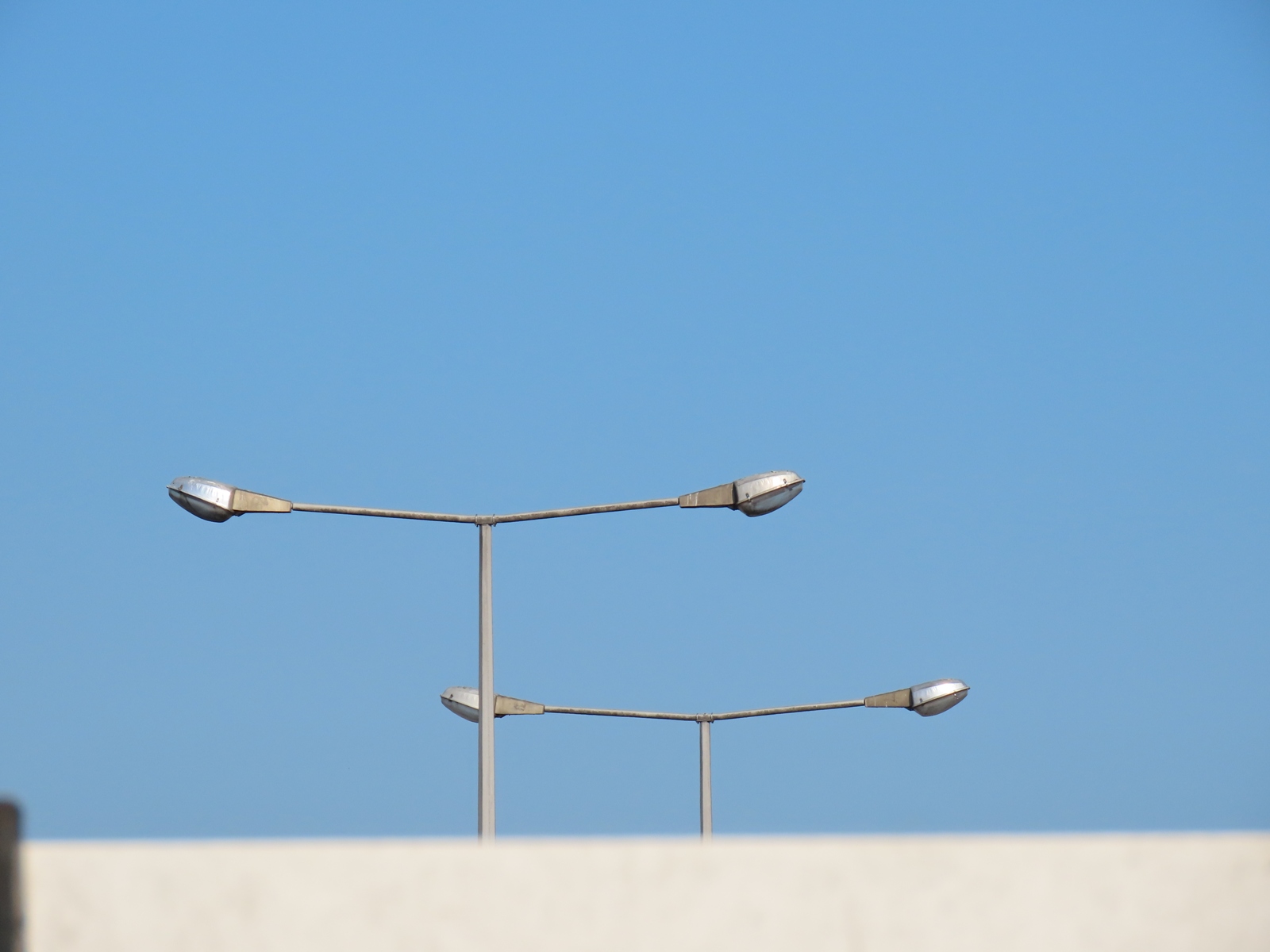 On the corner of the two streets is a permanent exhibit demonstrating the "Burton Union System" of brewing (more details of how this impressive system works can be read here); the exhibit was lit with a number of Philips XCC 120 18 Watt SOX bulkheads - these share many components with the XWC range (such as the Philips XWC 120 K and XWC 121 KP), but are intended for under-canopy lighting, owing to the lack of an offset bowl, as exists with the XWC range. SOX lighting saw relatively limited use for decorative lighting, as it was used here, but having seen this setup at night, I feel that it missed out; the golden lighting looked spectacular.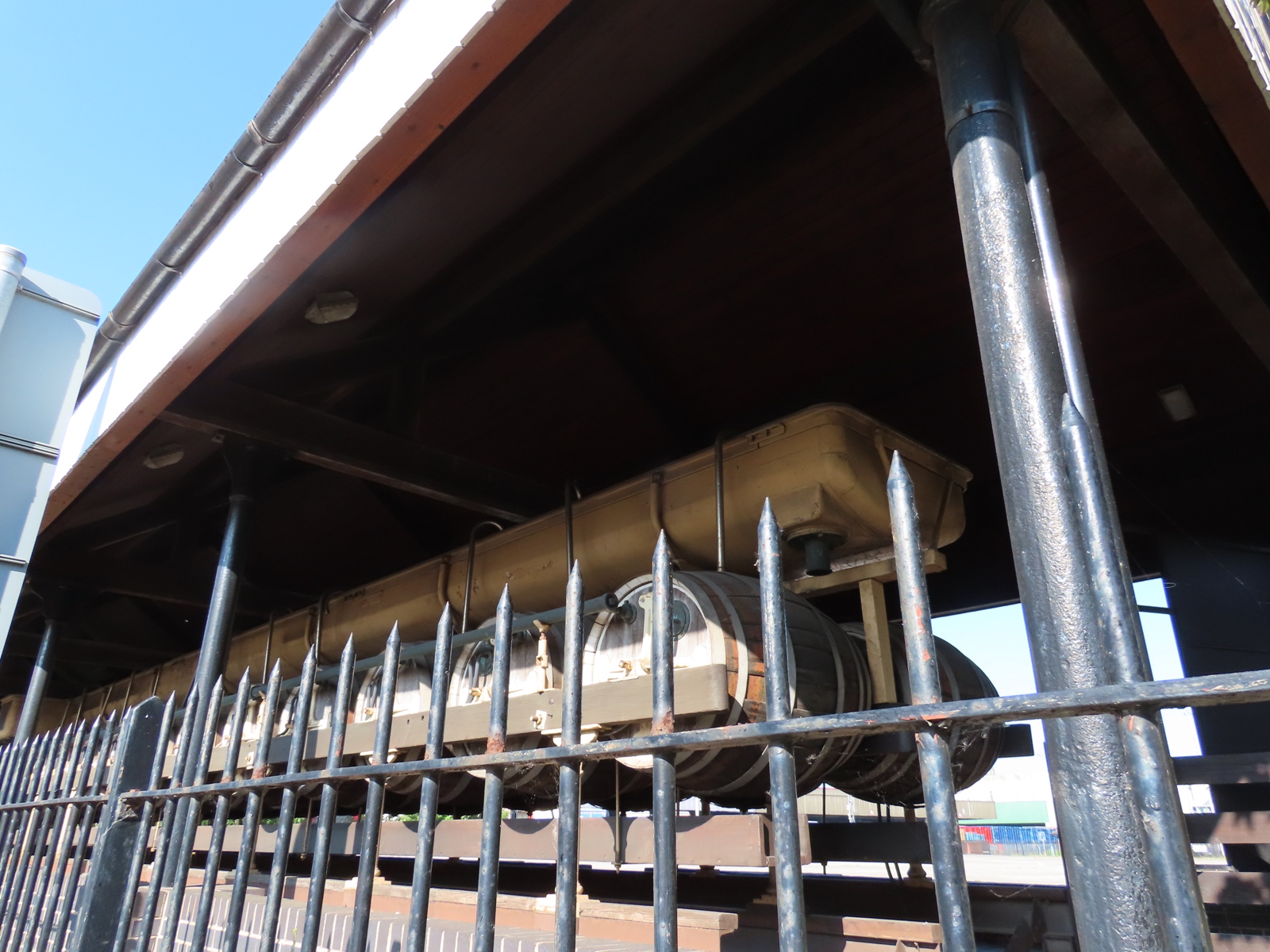 ---
CLICK HERE TO MAKE A MONETARY DONATION
© 2002 - English Street Lights Online