Truesigns T8P/54
This second T8P/54 is in much better condition than the one mentioned further up this page. It is dated to 1995 but it may be that it was removed soon after that and then kept in storage until 2007 when it entered the collection.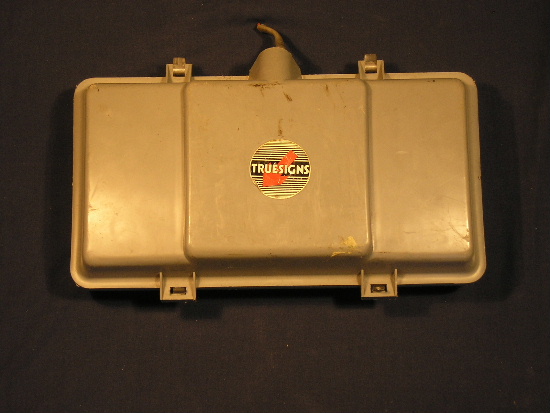 The canopy on this signlight is still relatively smooth, and the Truesigns logo is still attached.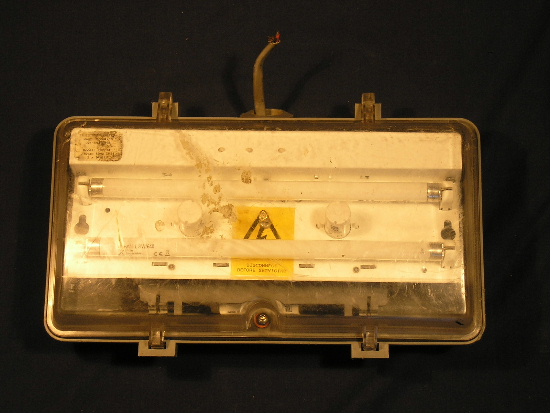 As with the other T8P/54, the bowl is held in place with two clips and a grub screw.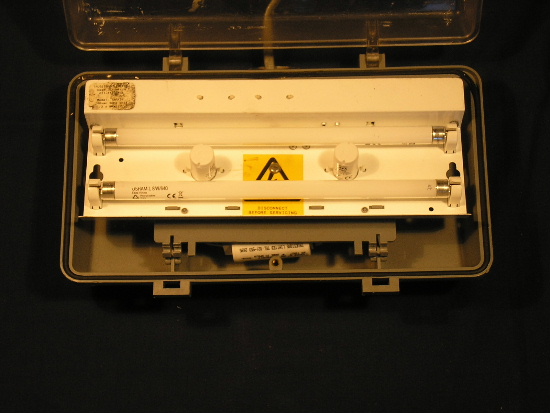 Whilst the label looks worn, the rest of the signlight's internals look very new.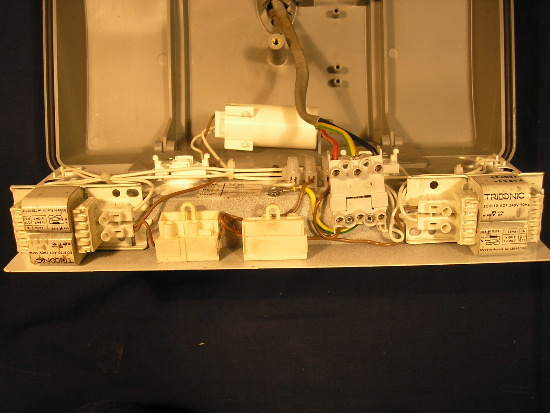 The standard Tridonic ballasts are employed to run the tubes.
Signature Exlite Delta | Simmonsigns LUA
---
CLICK HERE TO MAKE A MONETARY DONATION
© 2002 - English Street Lights Online