GEC Z9532 - Restoration
I commenced the lantern's restoration on Sunday, 8th June 2008. All components were easily removed (thanks mainly to internal screws all being well greased). With the canopy now cleared, I set about filling the hole created when the photocell detector was installed. A product called 'Chemical Metal' was used to plug the hole. The following couple of photographs show the canopy after the filler had been sanded down.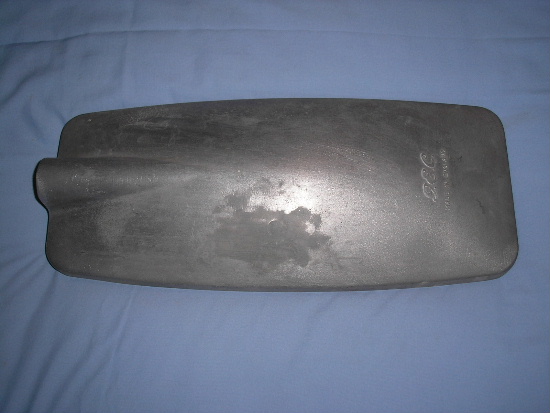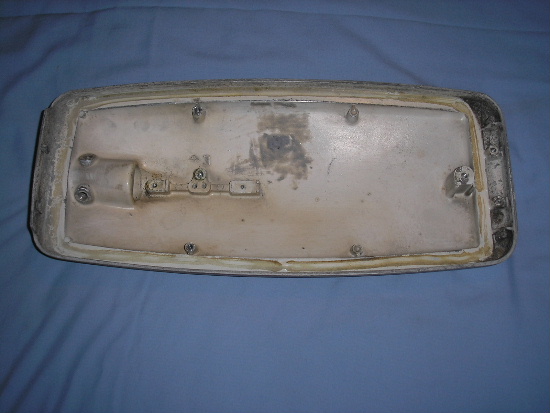 I then set about cleaning up the bowl.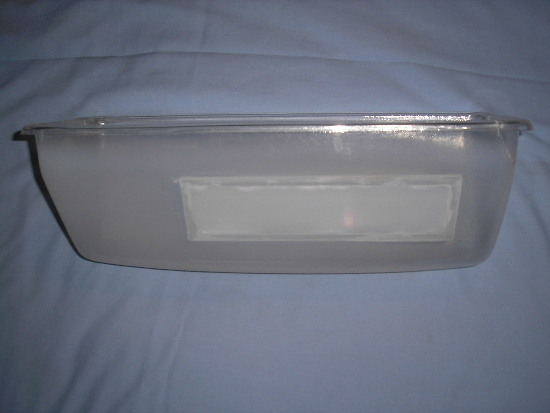 Whilst the plastic can never be fully 'unclouded', the marks on the bowl cleaned up very quickly. I also cleaned the two refractor panels and then gently re-attached them to the sides of the bowl.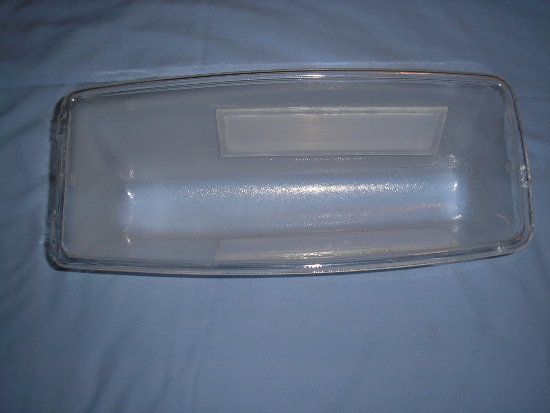 The only thing to put up a fight for survival was the green maintenance sticker on the underside of the bowl, but eventually even this gave up!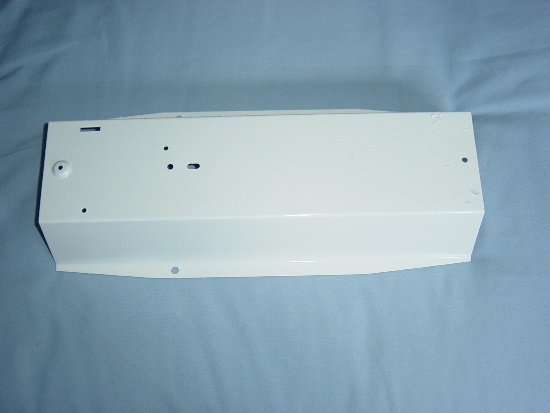 The canopy and gear tray were repainted on Saturday, 14th June.
Lanterns in the Z953# range in collection

Z9531
Z9532 (aluminium)
Z9532 (GRP)
Z9536 (GRP)
Z9538
Z9539 (1)
Z9539 (2)
---
CLICK HERE TO MAKE A MONETARY DONATION
© 2002 - English Street Lights Online