GEC Z9532 - Restoration
I started this restoration by removing all components from the canopy, in preparation for its much needed clean-up.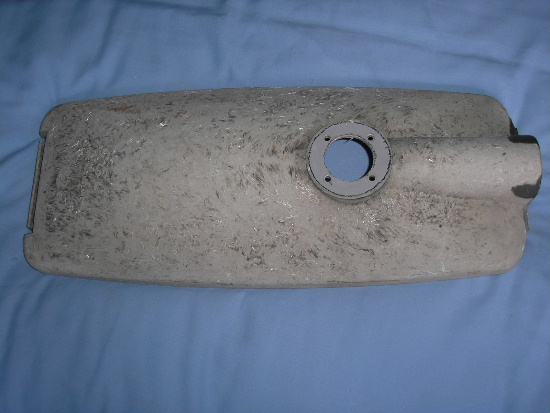 The part of the canopy normally covered by the photocell was still smooth and new-looking.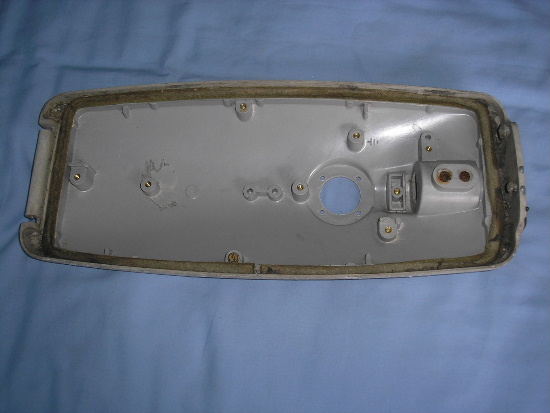 The inside of the canopy was in much better condition, although the front thread for securing the ballast has caused the internal fibreglass to crack over time - this will be glued down in order to prevent it from being damaged any further.
The canopy was pressure-washed (to remove dirt and any loose fibres) on Saturday, 28th June 2008.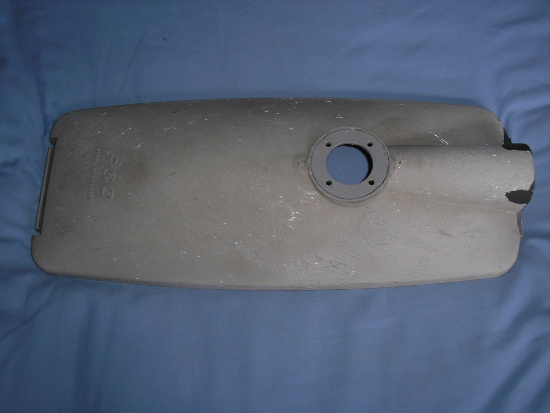 The canopy was then painted to prevent any further fibres from shedding.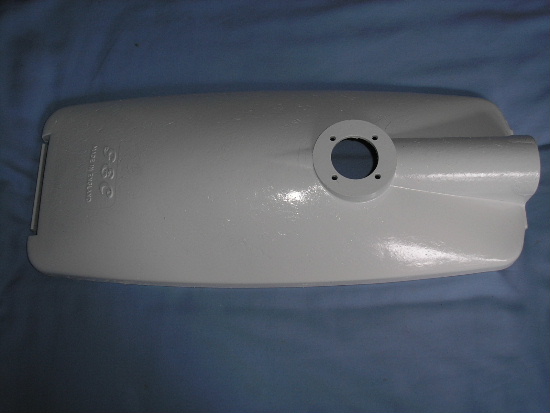 Meanwhile, the reflector simply required wiping down to remove surface dirt.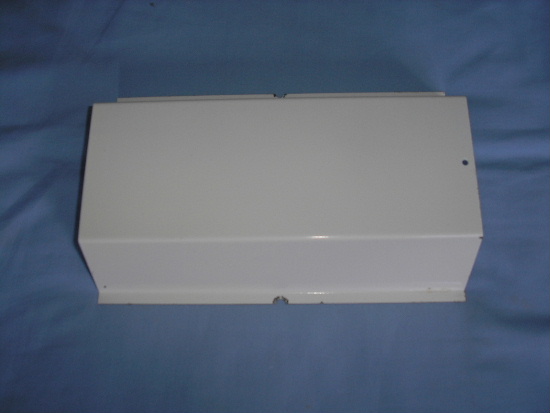 Lanterns in the Z953# range in collection

Z9531
Z9532 (aluminium)
Z9532 (GRP)
Z9536 (GRP)
Z9538
Z9539 (1)
Z9539 (2)
---
CLICK HERE TO MAKE A MONETARY DONATION
© 2002 - English Street Lights Online