Thorn Beta 5
Back to the traditional 35 W SOX for this latest Beta 5 - whilst this version is not really that much different from my 1996 example, it is brand new. As with the Beta 2, this lantern was one which was left over after Derby City Council changed their default lantern to the WRTL Arc in 2005. About a month after this lantern entered the collection (July 2008), Thorn removed the Beta 2 and 5 from their online catalogue - this was something of the end of an era when these design classics were no longer mentioned.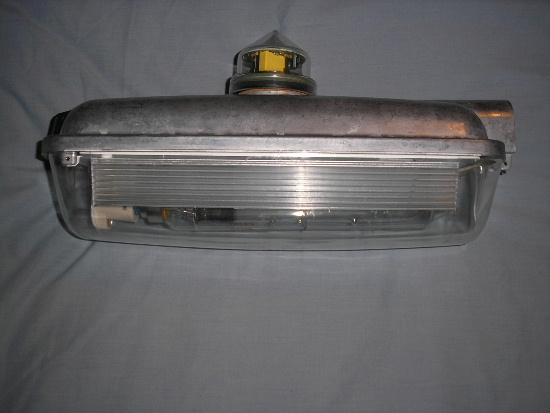 This Beta 5 is fitted with the slimline-type bowl.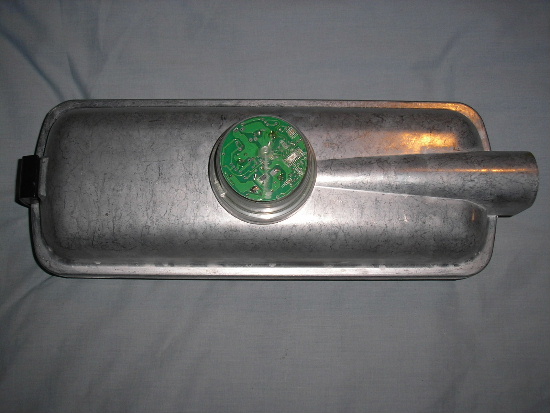 As a result of the lantern being brand new, the aluminium canopy is still clean and shiny.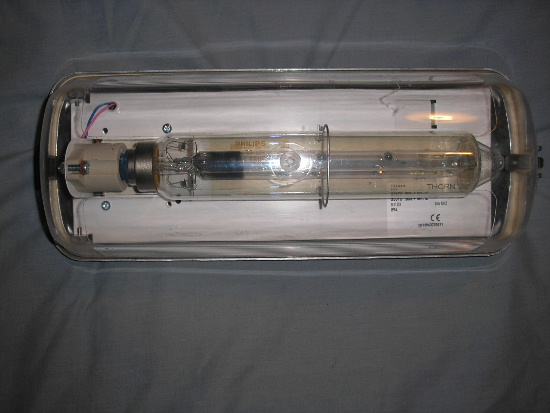 The lampholder is slightly different to the one fitted to the 1996 version.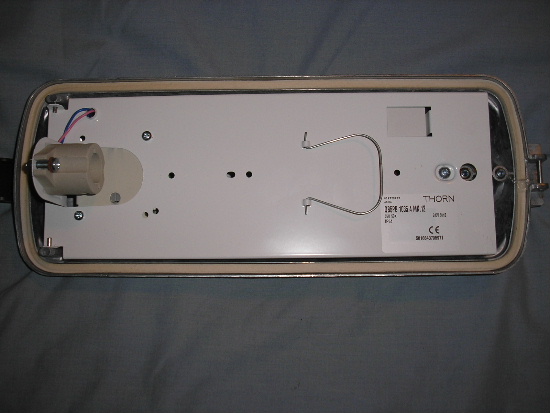 When I first opened the bowl on this lantern, the NEMA socket's dust cover rolled out - these must be included with the lanterns, in order that the socket can be blanked off, should the lantern be switched by another means.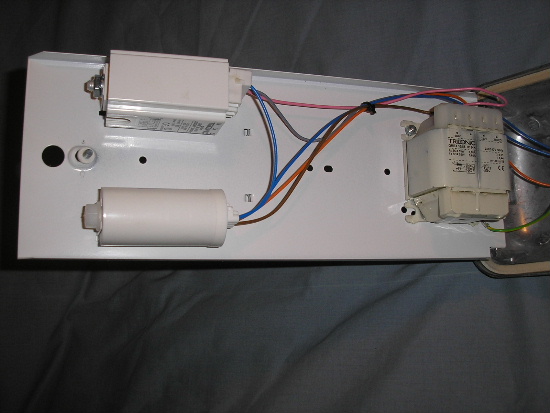 The biggest difference in this lantern in comparison to earlier versions is that the gear is now entirely made by Tridonic - this has meant that the cylindrical aluminium ignitor is now a plastic 'block' ignitor.
The lantern was fitted to an AC Ford AC 872 wall bracket on Tuesday, 25th November 2008.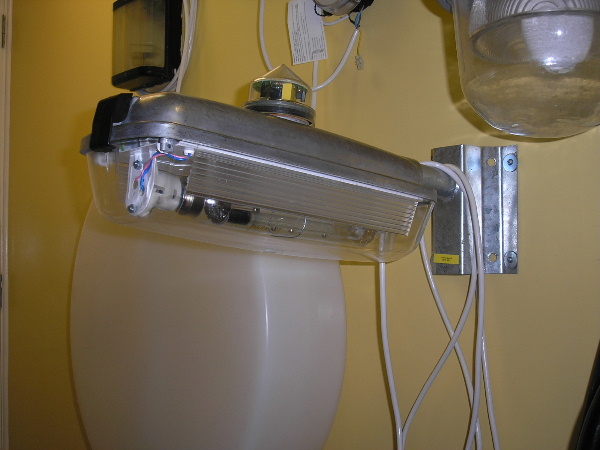 The little lantern was then powered up.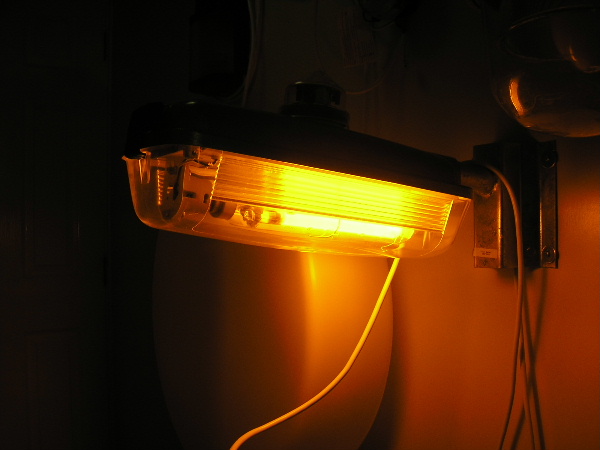 The clear underside to the slimline bowl showed the lamp off to its best extent!
---
CLICK HERE TO MAKE A MONETARY DONATION
© 2002 - English Street Lights Online