Thorn Beta 5
Lantern acquired in August 2010.
Yet another Beta 5 enters the Collection; dating from 2008, this is the newest example acquired, and is perhaps one of the final Beta 5s produced, prior to the discontinuing of the design in August of the same year. The lantern is new and unused.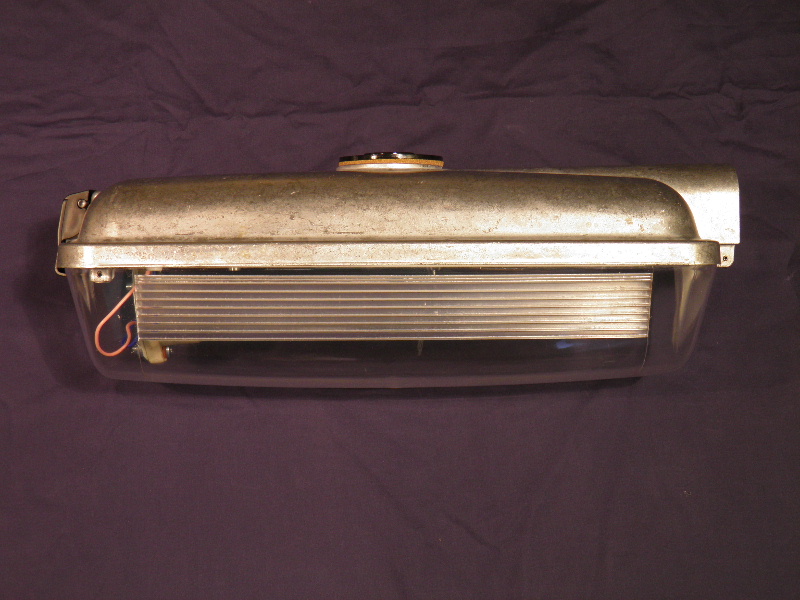 This Beta 5 again features the shallow bowl that was common to later examples of this lantern.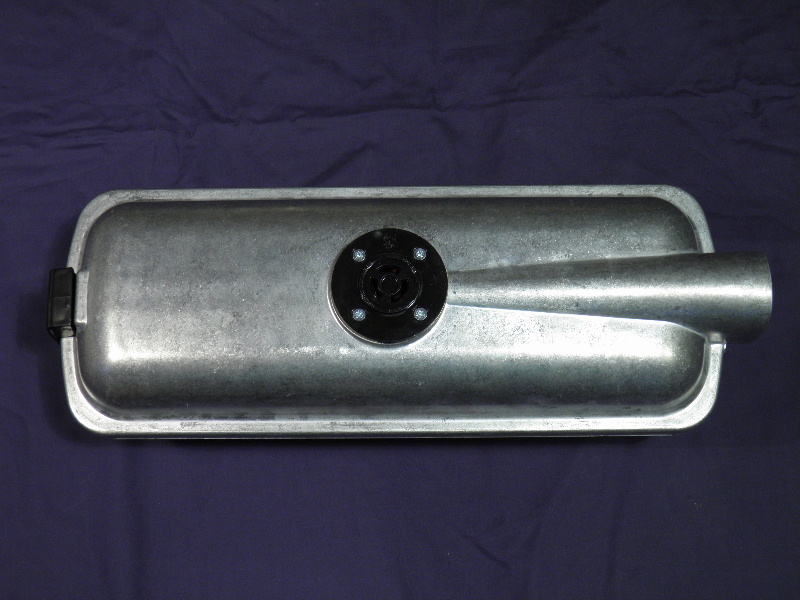 The lantern is fitted with a NEMA socket, although this was fitted with a dust cap when first acquired.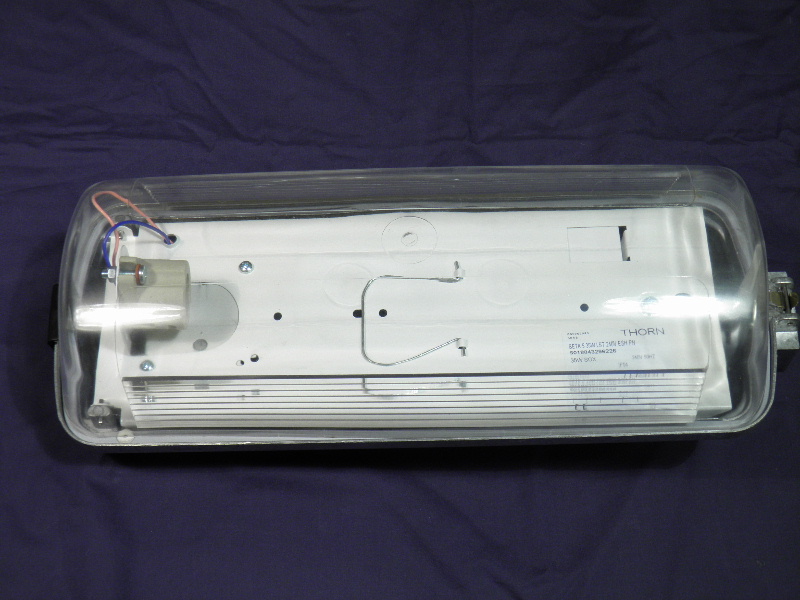 The label carries the model name of the lantern for the first time in several years of Beta 5 production - for a while, Thorn instead described the lantern using its part code: QB5PB. The wiring to the lampholder is excessive.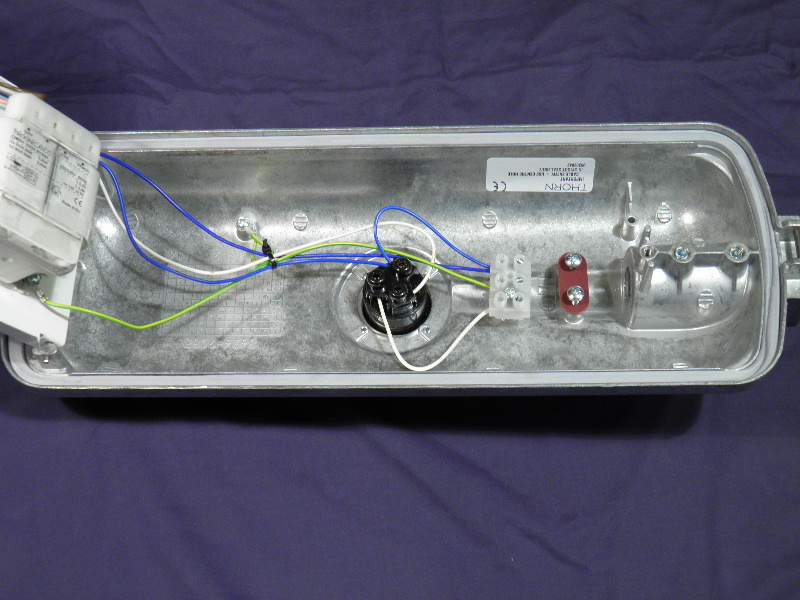 This is also the first Beta 5 to do away with a brown wire between the supply cable connector block and the NEMA socket, and an orange wire between the NEMA socket and the control gear. Instead, both wires now carry white insulation.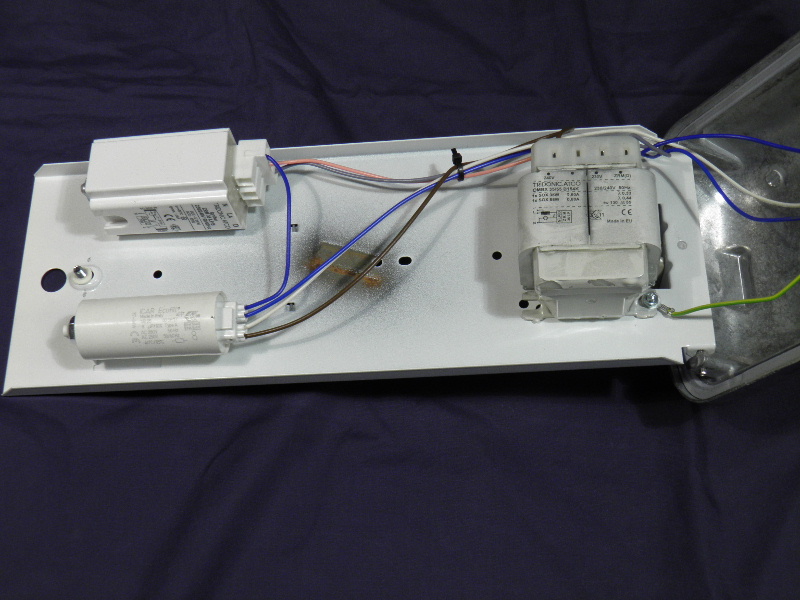 The ballast and ignitor are identical to those employed on the 2004 version of the Beta 5, also in the collection (see below), however, the capacitor here is made by ICAR Ecofill Capacitors of Italy, rather than Cambridge Capacitors of...er...Hampshire, apparently!
Lantern warm-up video:
ELECO HW-727 | WRTL Stela Square
---
CLICK HERE TO MAKE A MONETARY DONATION
© 2002 - English Street Lights Online