Philips XGS 103
Lantern acquired in April 2004.
Now this is an 'official' Philips lantern! There is nothing wrong with it, although it was found in the scrap pile. This surprised me - an electronic ballast is fitted; and these certainly don't come cheap!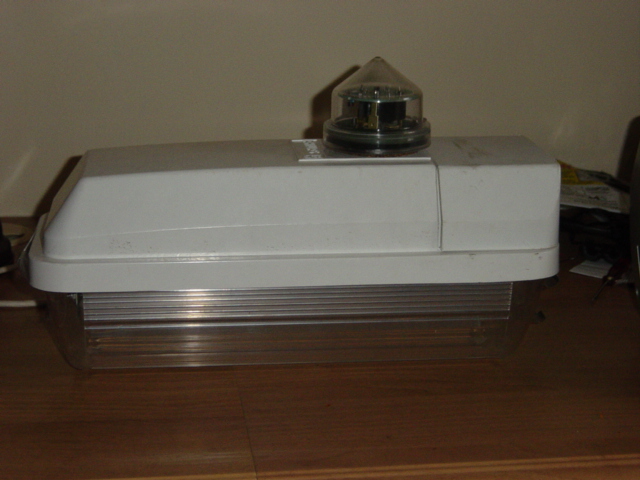 From this angle, this lantern is identical to the 18 W version. The back shoe is slightly twisted but it doesn't really warrant the need to remove the lantern. The bowl is a proper Philips one this time.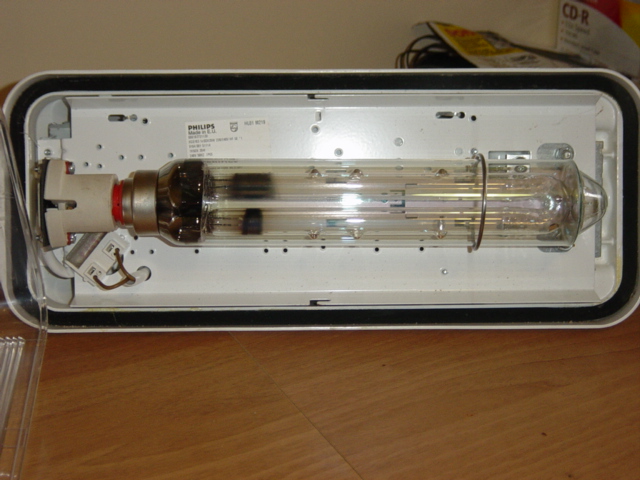 The gear tray of the lantern has a number of holes in it for the fixing of different gear. Only two of these holes are required for this lantern's gear.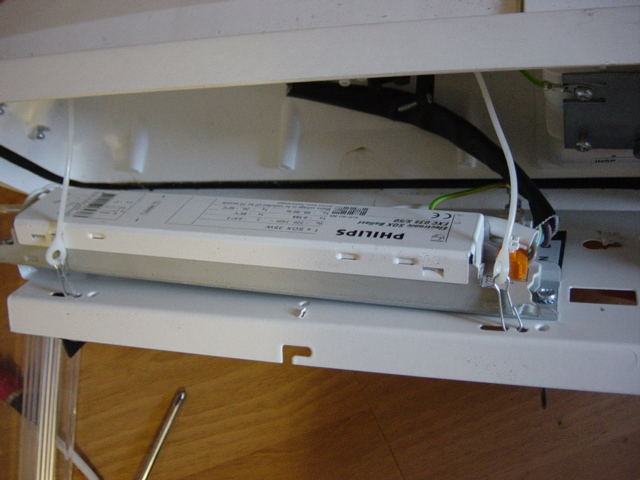 Here is the electronic gear unit - it's amazing how gear has evolved over the years!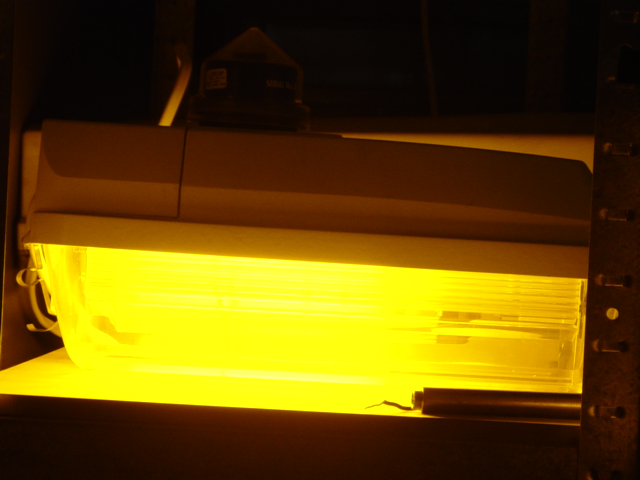 It was really interesting to watch the warm up of this lamp, as there was none of the flickering that occurs with magnetic ballasts. I've fitted an Oasis 2000 cell (but wired out the NEMA socket), as now it resembles that lanterns on my road exactly, right down to the gear!
---
The lantern was mounted to an AC Ford AC872 wall bracket on Sunday, 21st August 2005. The photograph was taken when the lamp had been running for a couple of minutes, and was just starting to go yellow.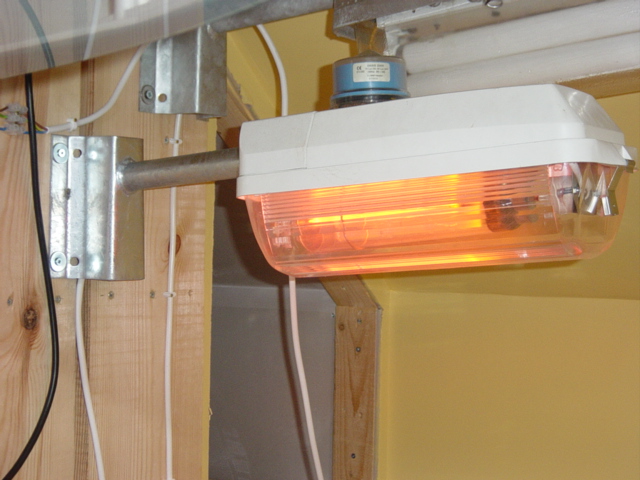 Lantern warm-up video:
---
CLICK HERE TO MAKE A MONETARY DONATION
© 2002 - English Street Lights Online