Atlas Alpha 10
Lantern acquired in March 2006.
This, and the following lantern came from Mike Docherty, though this lantern has very much come home as it was originally located in Derbyshire. The lantern would have originally used a 100 W SOX lamp - this rating is what eventually became the 90 W lamp. The Alpha 10 is a rare lantern these days - the fact that it was meant for cutoff light distribution restricted its use somewhat. I know of two remaining Alpha 10s locally; though there were a couple of others on a bridge over the A52 at Borrowash until mid-2005.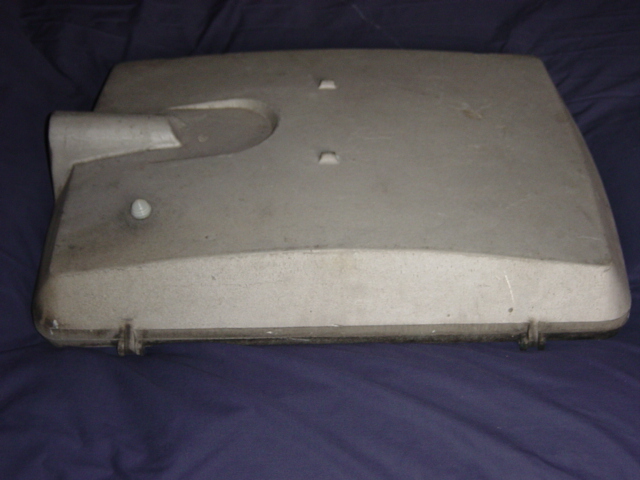 The Alpha 10 is very shallow due to it being cutoff, however it is wide to help spread the light along the road.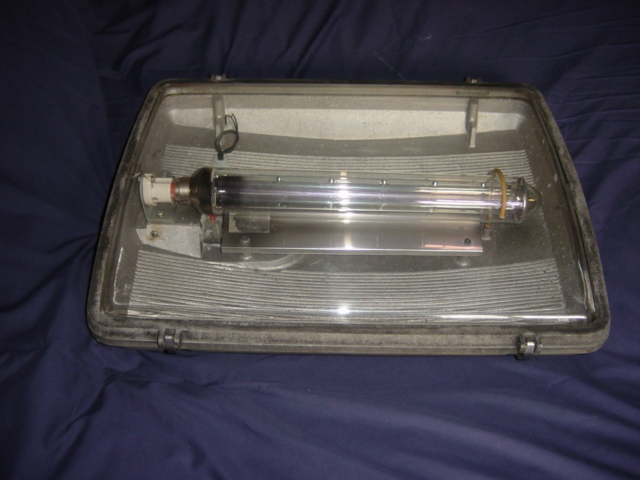 The cutoff cover is made from acrylic, and is very clean. Unfortunately it has a slight crack in it near the lampholder, but this is hardly noticeable.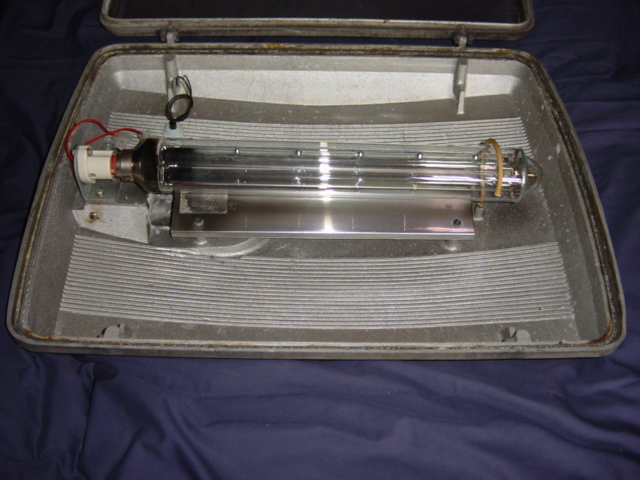 Opening the cover makes very little difference to the photograph! I am surprised that there are not more of these lanterns about - just look at the simplicity of it!
Thorn Beta 5 / AEI Amber Minor | GEC ZD10606
---
CLICK HERE TO MAKE A MONETARY DONATION
© 2002 - English Street Lights Online