The floodlight is of a GRP construction, which, after a life of outdoor use, is now in need of a severe clean. The 'SONPak' name is embossed on the front of the floodlight.
A space for the identification label is also moulded into the front - what a shame that this moulding was produced at a jaunty angle!
Evidence of the floodlight's weathered appearance becomes evident as it is rotated.
A rather substantial stirrup bracket would secure the floodlight to a wall.
Evidence of rather severe water ingress between the front cover and the glass panel can be seen here; thankfully, the water was unable to enter the floodlight itself and therefore, the innards are still relatively clean.
Removing the reflector allows a better view of the integral control gear. All of the components were produced in 1993.
The components were removed from the floodlight, and the front and rear sections separated, in readiness for the aforementioned much-needed cleaning. This occurred on Thursday, 23rd April 2020.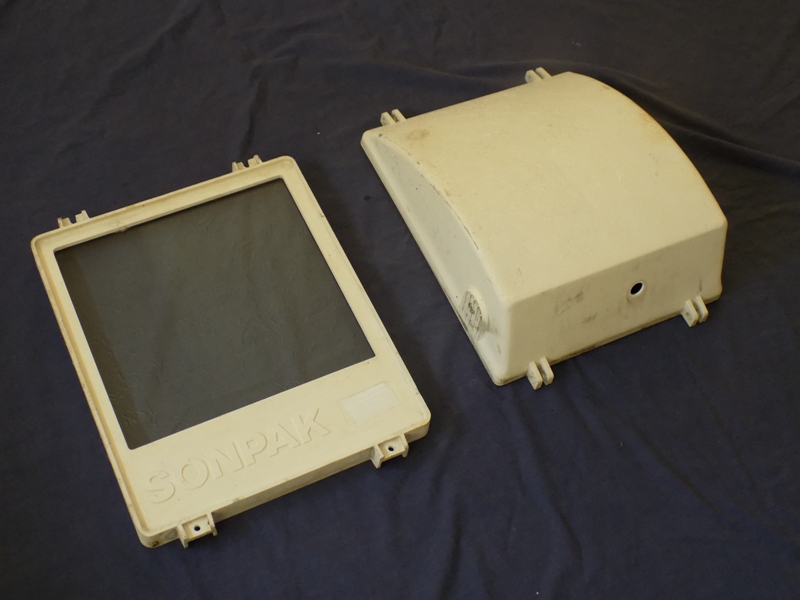 With the glass cover bonded to the front section of the floodlight, the accumulated dirt couldn't be removed completely, but was lessened in quantity.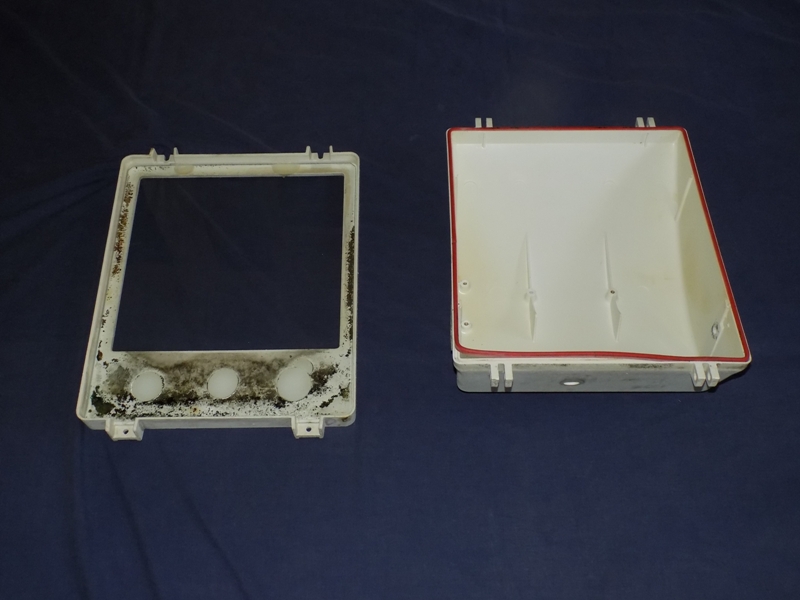 By the 8th May, the two parts had been treated to several coats of paint, in order to seal the fibres.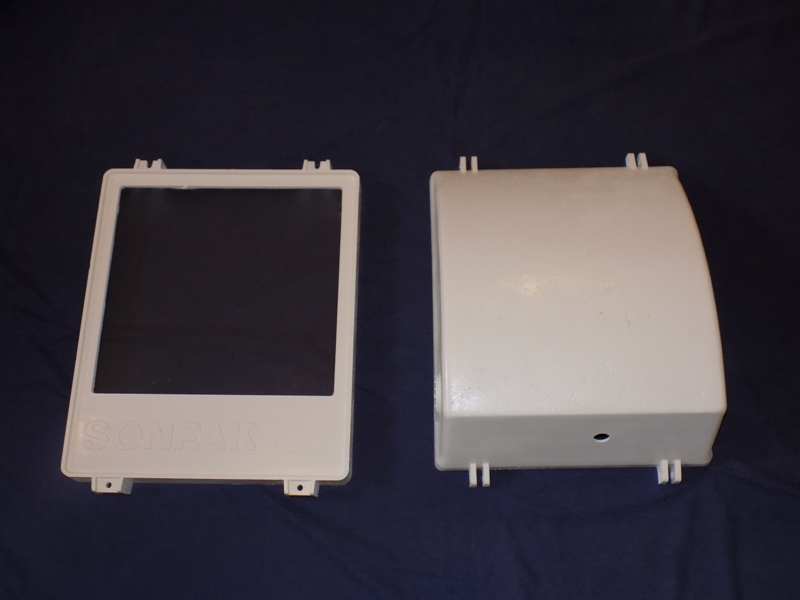 The floodlight was then reassembled, with the identification sticker being re-applied at a more sober angle this time! The floodlight's stirrup bracket was re-attached at this stage, but would be removed again for its own refurbishment.