Station Rd Replacements
I thought that there would be no further updates to the Station Rd page - I was wrong. About a year on from when the scheme started, on the 5th November 2005, I noticed that several of the columns along the tree-lined part of the road had been fitted with outreach brackets in order to move the lantern away from the trees, in order that more light would reach the ground. Some of the lanterns are still obscured however, so no doubt some other method will be tried at some point! The photographs were all taken on Friday, 11th November.
The first example I pictured is the column on page 4 - I don't think the bracket has made a lot of difference in this case!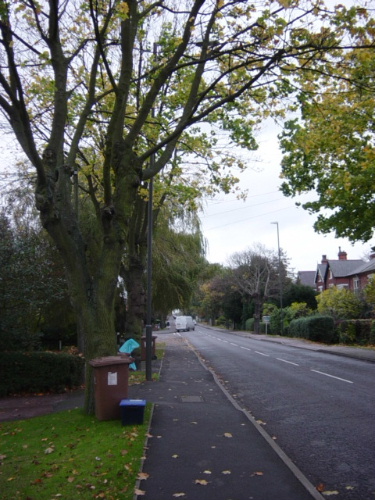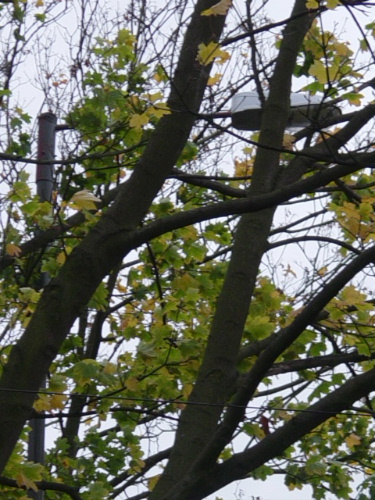 The second example is of a column that I hadn't pictured during the replacement work - in this case, the bracket probably has improved things.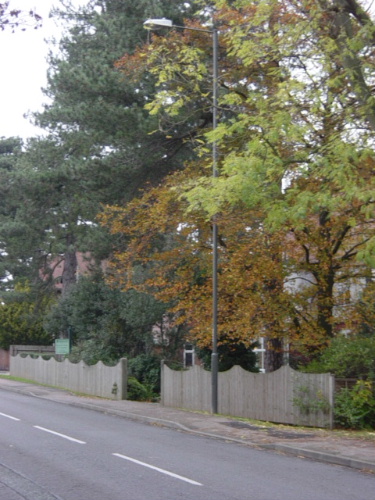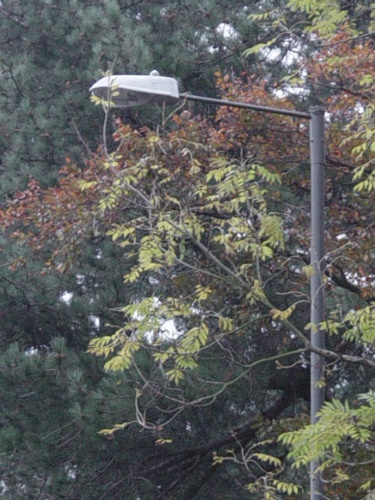 Finally, what better column to picture than the last one that has had a bracket fitted - plus it is the column where my EMI Alpha 1 came from, 35454. From the side I used in the past, the lantern looks to be in a tree, however it is clearer if viewed the other way.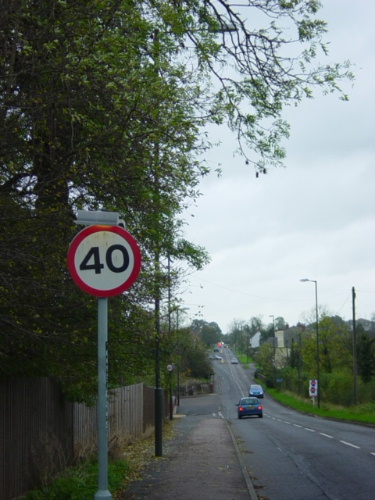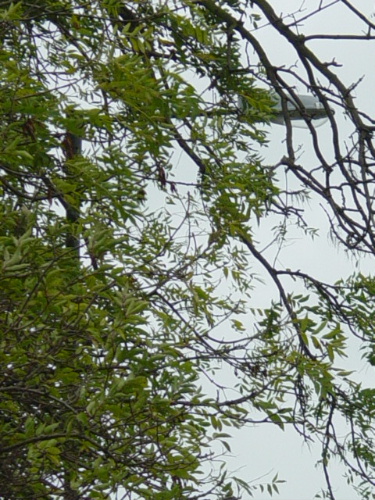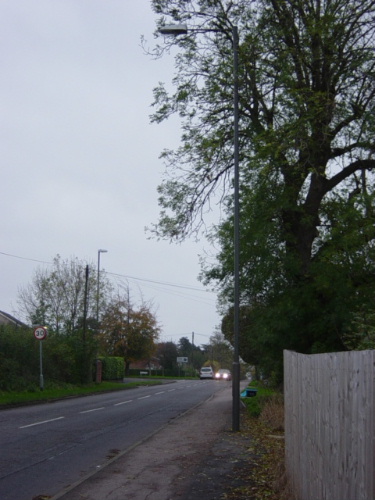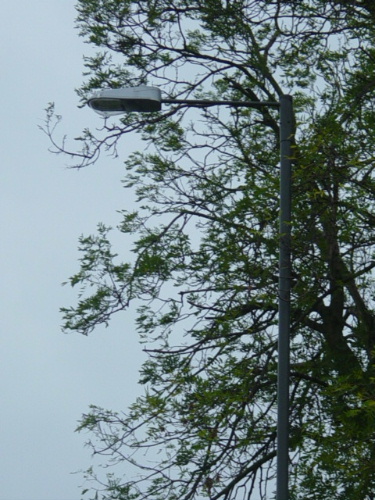 ---
Links to the other Station Rd pages:
Photographs of the replacements:
---
Other information about or involving the Station Rd replacement scheme:
---
CLICK HERE TO MAKE A MONETARY DONATION
© 2002 - English Street Lights Online