Station Rd Replacements
In something of a postscript to the column replacement work that occurred in 2004-5, by mid-2022, the Thorn Civic 2 lanterns installed to the new columns were, themselves, beginning to be replaced. D.W. Windsor 'Kirium Pro' LED lanterns served as the replacements - this being Derby's default lantern by then.
The replacement of the older column at this location was not documented during the original scheme.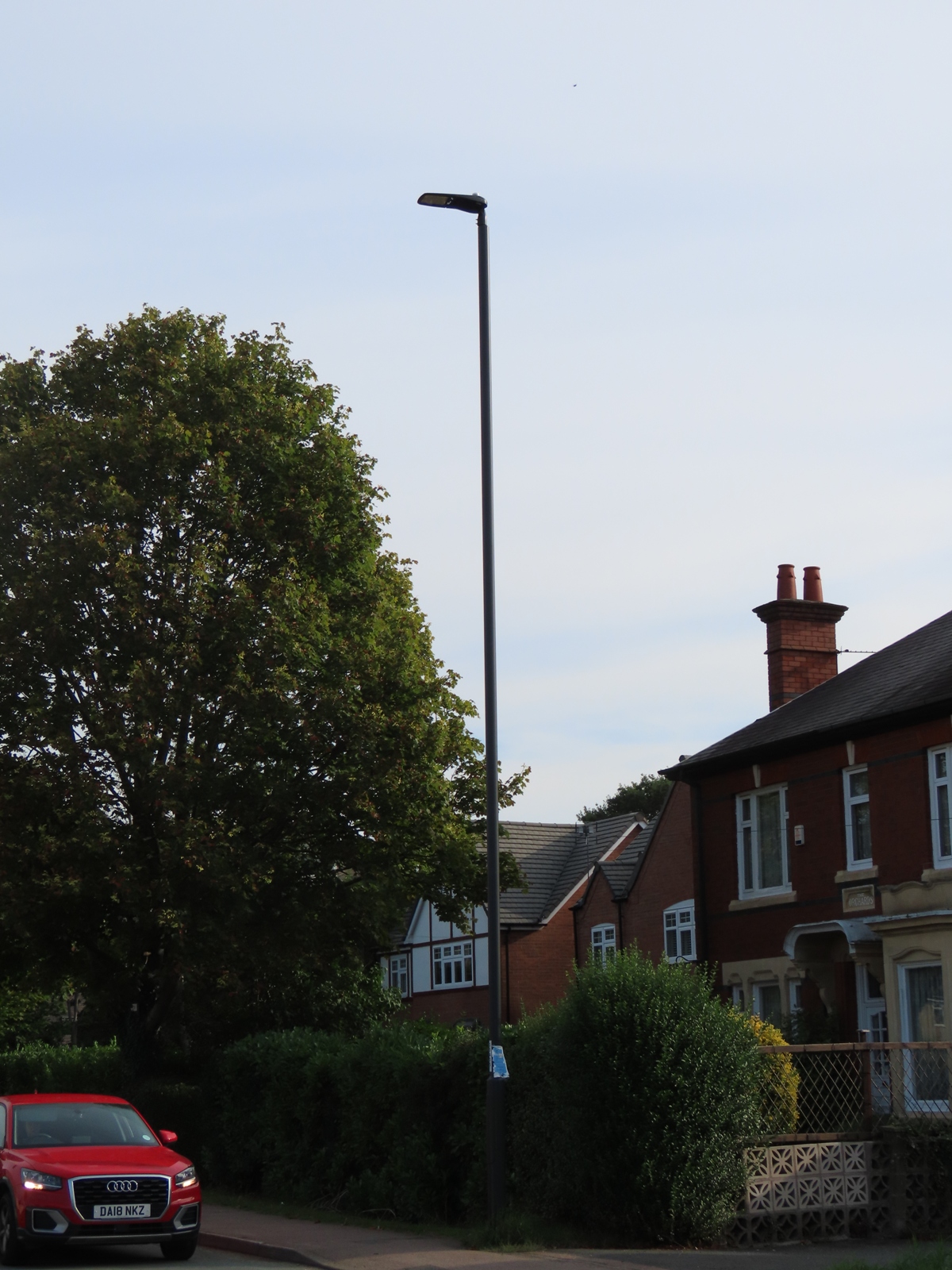 The replacement lanterns use Zodion ZCellLED photocells rated at 20 Lux.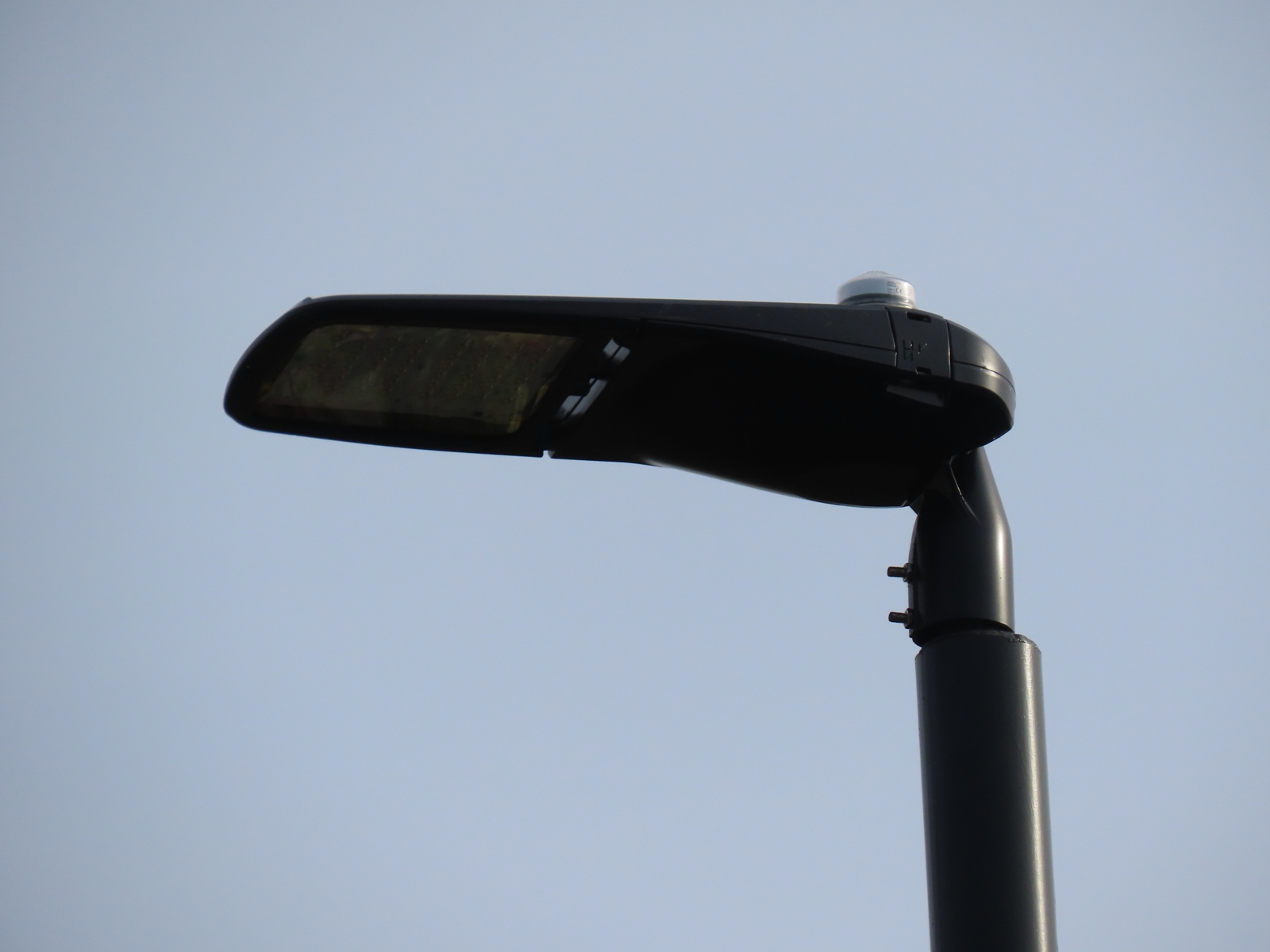 One of the columns that gained an outreach bracket after the original post-top lantern was situated within tree branches is pictured below. Although the tree no longer poses a problem for light distribution (it having been removed completely during the interim period), the side-entry mounting was retained. The columns (and brackets, where applicable) had received a repaint from their original Derbyshire Green to the dark blue employed to columns installed as part of Derby's Street Lighting PFI.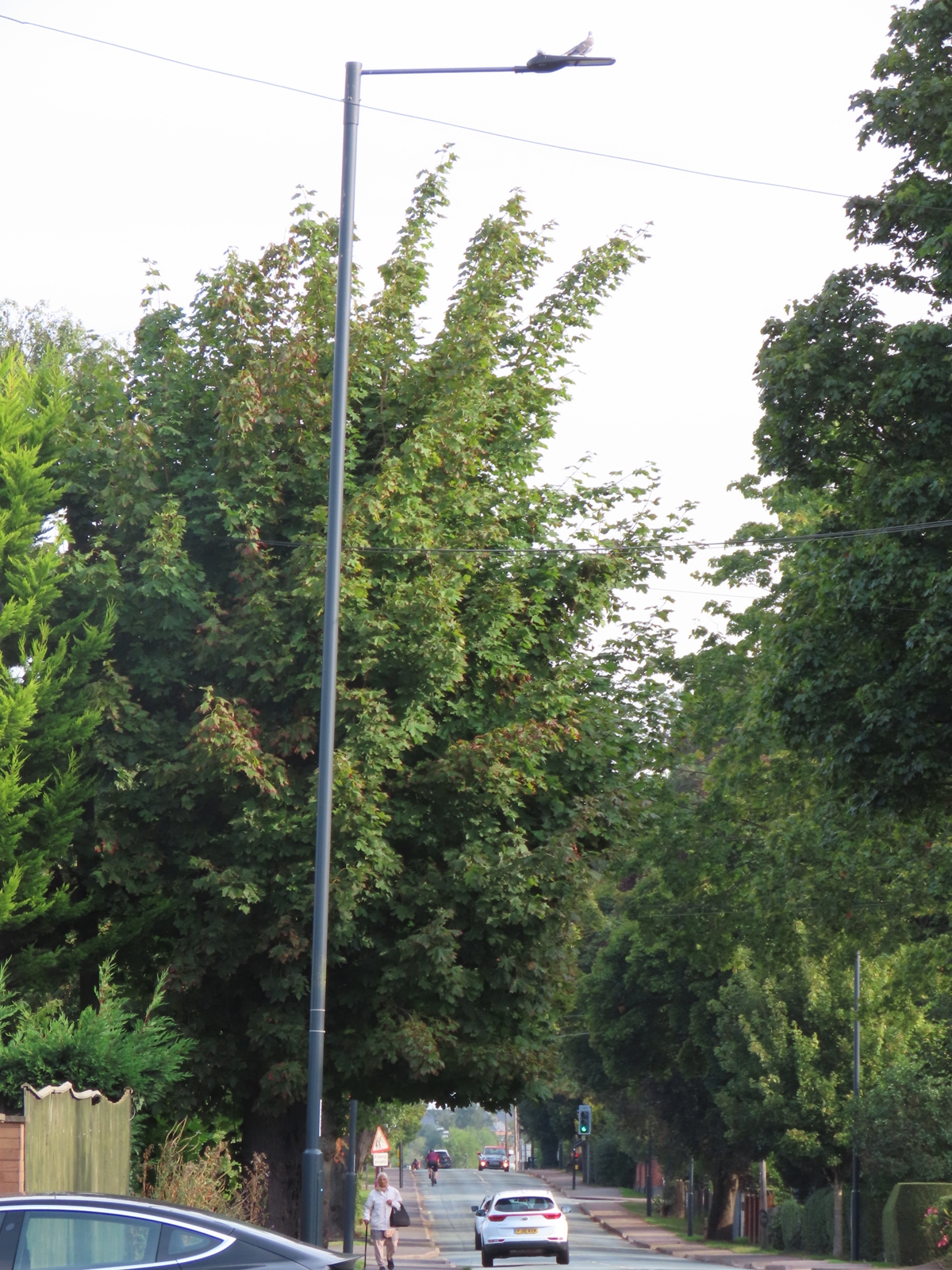 The large, flat surface area of the Kirium Pro provided a perfect viewing platform for this wood pigeon!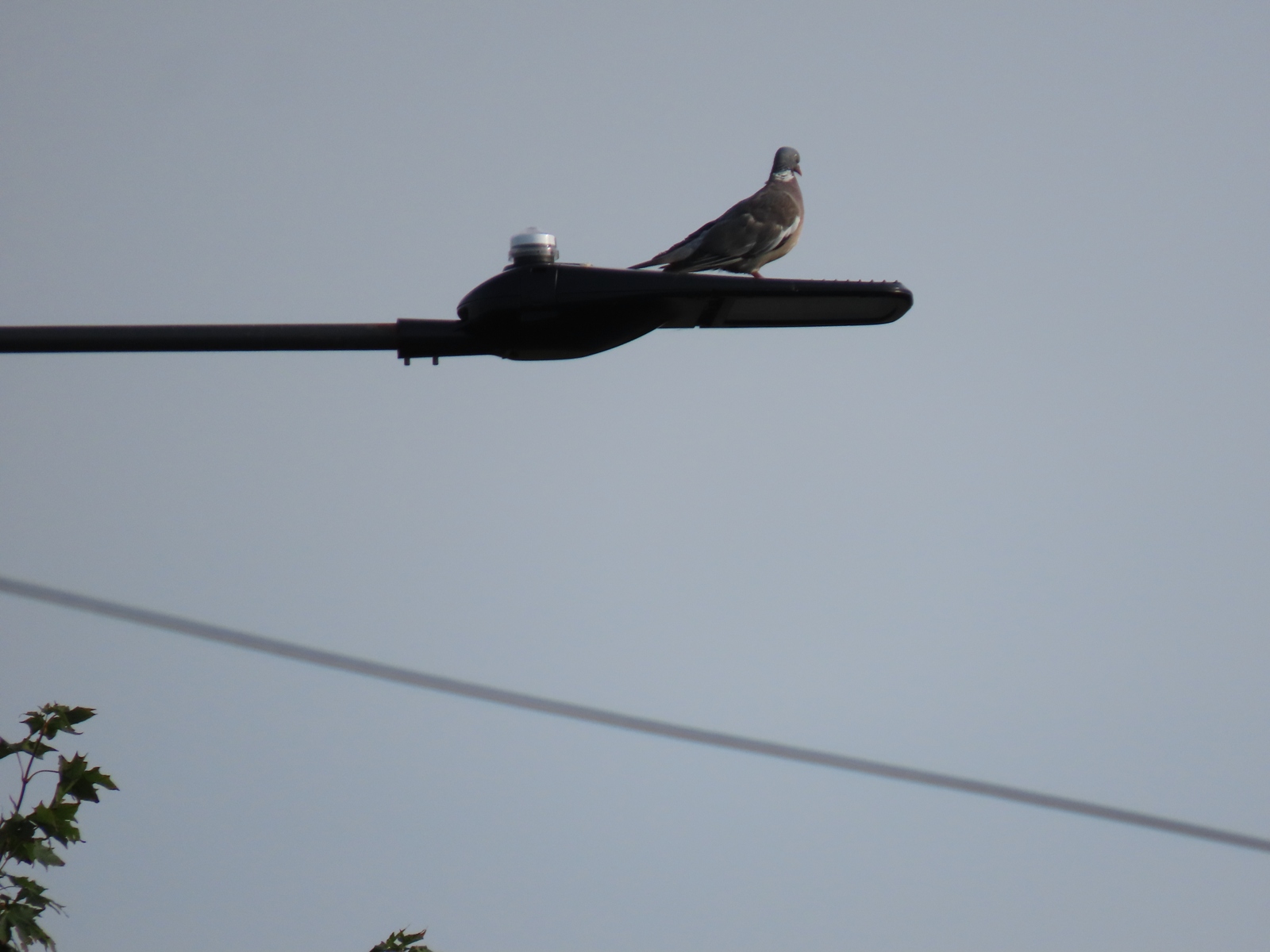 ---
Links to the other Station Rd pages:
Photographs of the replacements:
---
Other information about or involving the Station Rd replacement scheme:
---
BACK TO REPLACEMENT SCHEMES PAGE
CLICK HERE TO MAKE A MONETARY DONATION
© 2002 - English Street Lights Online